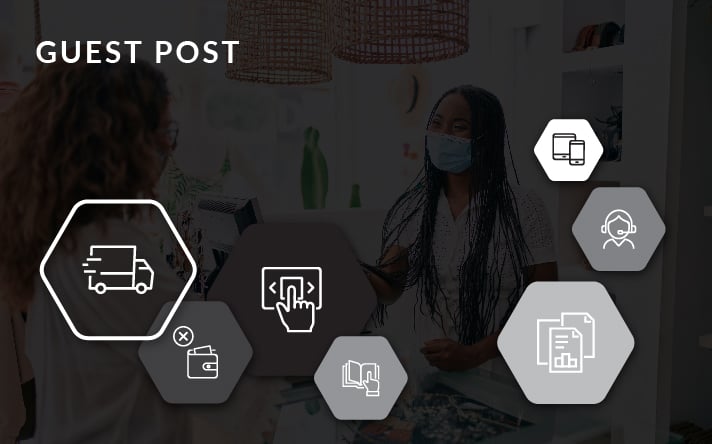 Traditional retail has been evolving for quite some time already, but it looks like the COVID-19 pandemic has accelerated transformation. Today, it takes much more work and strategic planning to attract and impress a customer, so the only reasonable question is: how can retailers delight consumers in 2021?
It is obvious that ecommerce is getting increasingly important these days, but we must highlight a few more trends that are going to dominate the market this year. If you are curious to learn more about it, keep reading as we are about to discuss how you can delight and impress your customers.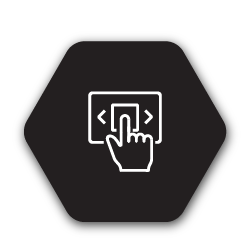 Ensure a consistent synchronisation of online and offline retail
A modern retail store will not be able to function profitably without an all-around and consistent synchronisation of online and offline services. Unlike twiftnews - who complete all of their work online – brick and mortar stores will have to discover a brand new service integration model.
A sustainable solution in 2021 will probably be the introduction of an all-encompassing POS platform that can keep track of orders and inventory in real-time across all sales channels.
Whether you decide on going the manual route or the electronic route is up to you. An electronic POS system is easier to manage if you can afford it. Of course, given the ongoing evolution of technology, there are affordable electronic POS options that you can use, regardless of your budget.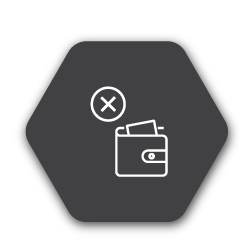 Invest in cashless retail
Although ecommerce is growing significantly, it is impossible to completely eliminate brick and mortar stores. However, the trend every store will have to follow is cashless retail.
This is already available across many stores. In South Africa, for example, there is the 'Tap to Go' option, which uses new technology in payment terminals. The point is to minimise as much physical contact within shops as possible to reduce the odds of spreading COVID-19.
It may not sound like too big a deal, but it is actually difficult to switch to e-payments exclusively while satisfying the needs and payment preferences of every customer. In such circumstances, it is natural to expect retailers to embrace a whole range of contactless payment solutions via multiple money transfer programs and mobile apps.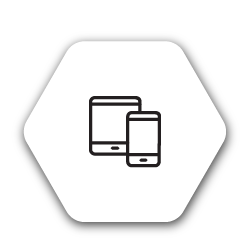 Consider the emergence of any new retail technologies
Novelties in the retail sector would be impossible without groundbreaking technology improvements, so you can expect a significant portion of stores to deploy cutting-edge software and sales platforms.
Want to provide the right products to your customers? Download our Free Ebook that teaches you how.
Augmented Reality (AR) is one of the finest examples as it can enrich and simplify the user experience. A lot of brands have already tested AR tools, including a famous IKEA Place app that enables customers to test true-to-scale models of furniture in their homes.
We'll get to see a lot more AR apps in 2021 because it will make both online and offline shopping simpler and more convenient.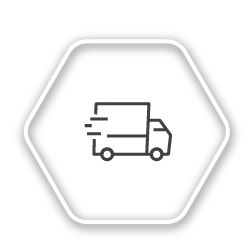 Last mile delivery will become the new norm
A drastic growth of online shopping leads to another trend in retail and that is the issue of last-mile delivery.
"In a product's journey from warehouse shelf, to the back of a truck, to a customer doorstep, the "last mile" of delivery is the final step of the process — the point at which the package finally arrives at the buyer's door," writes Shelagh Dolan for The Business Insider. "In addition to being a key to customer satisfaction, last-mile delivery is both the most expensive and time-consuming part of the shipping process."
Online retail giants such as Amazon or Shopify are already taking steps to coordinate actions with local last-mile delivery services.
The same logic applies to smaller stores and retail businesses, too. Customers want their products delivered at the front door and retailers will have to indulge them.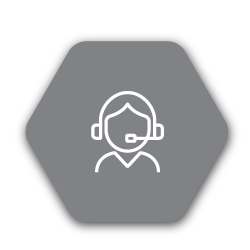 Encourage personalised one-on-one customer service
Another thing we can expect to see in 2021 is fully personalised customer service.
Retail companies will have to enable one-on-one communication via video communication platforms such as Skype or Zoom in order to maximise customer satisfaction rates.
Video calls can be used for anything from problem resolution and personalised instructions to sales meetings and cross-promotion purposes. After all, people may be reluctant to go out during the Coronavirus pandemic, but they still want to enjoy the privilege of face-to-face communication.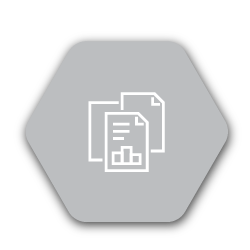 Look to advanced sales, customer analytics and software
A whole range of advanced sales and CRM tools now make it possible to analyse the business from every point of view. You can easily identify top-performers and low turnaround products. You can identify sales trends and create the corresponding predictions.
Most importantly, you can analyse customer behaviour and figure out how to serve them properly. Make sure to utilise analytics and see what your clients are saying about the company and products in social media comments, emails, online review sites, and even face-to-face conversations with your sales reps.
Another example is specialised software, such as DotActiv. DotActiv's category management software is designed to help you maximise your return on shelf space, and enhance the shopping experience of your customers.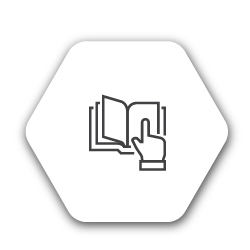 Train employees to meet the new requirements
Finally, don't forget that retail workers need to adjust to the new environment. You have to provide them with comprehensive training and help them get used to new business tools, communication channels, and other novelties in their work.
For example, if you set up a new POS system, it's critical that you train them on how to work the system and get the most out of it.
Every member of the team should know what to do, but retailers must give them the chance to train and enhance their skills.
Conclusion
The COVID-19 pandemic has disrupted traditional retail and it will take a powerful combination of online and offline work to repair the damage and get things back to the new normal. Looking to cater to the needs of your customers? You can download our free Ebook on responding to customer demand.
You can also visit our online store here for more information or book a custom exploratory consultation.