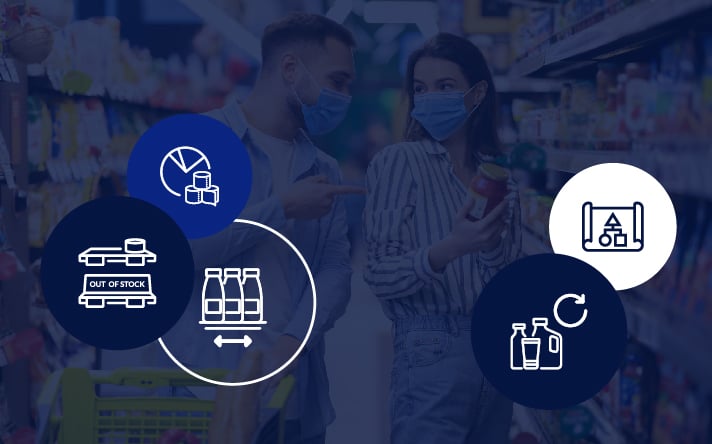 Did you know that as a retail supplier, you can wield enormous influence over your clients? Maybe even more than you know. What's more, you can increase your bargaining power as you cultivate your working relationship with the stores you supply. How? It's simple: through planograms.
With data-driven planograms, you can improve the profitability of your supply business, thereby building a solid reputation. Of course, this isn't only about what's good for your business. Any worthwhile retailer-supplier relationship must be one built on mutual trust.
That's because it allows you to reach your full potential, a point made by Nirmalya Kumar, a Professor of Marketing at Singapore Management University.
So how can you use planograms to build your bargaining power? When going through the below points, it's important to keep in mind that there is an overlap between all of them. As a supplier, they all support each other.
About the contributors
Ilze Klopper
Ilze joined DotActiv in 2018 as a shelf planner, working on the Amka account. Here, she is responsible for all the business analytics on all categories. Ilze is currently working on the development of Custom Reporting Templates within DotActiv Software.
Isabell Van Dyk
Isabel joined DotActiv in early 2020 as a space planner in Johannesburg. Since joining, she has worked on various accounts, including Pick n Pay. Currently, she works on the Loreal account.
Leané Mulder
Leané joined DotActiv in late 2019. She worked on various ad-hoc accounts since joining. Currently, she works on the Premier Foods, Danone and Dr Oetker accounts.
Louis Schoeman
Louis joined DotActiv in early 2019 as a space planner. He has since worked on various pharmaceutical accounts, including United Pharmaceutical Distributors and Adcock Ingram.
Megan Evans
Megan joined DotActiv in 2019 as a space planner. She has worked on various accounts, including Pick n Pay since joining.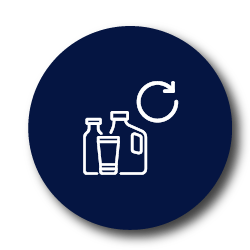 You can use planograms to drive product layout consistency
Creating data-driven planograms that your retail client can use in each of their stores ensures product layout consistency.
How?
Let's say, for example, that you're the category captain for Bottled Water. When merchandising products within the category, you can follow the principle of placing them smallest to largest. Merchandising with this principle in mind, any created planograms will show clearly how to layout the products on the shelf. It could work for any other category you supply. Keep a specific merchandising principle/s in mind.
You could even drive product layout consistency by providing different layout options (two and three drop layout) to show them where to merchandise your products in a store without leaving room for error. This is particularly handy when a retailer has different size stores and can't implement one planogram across the business.
But can this increase your bargaining power?
The fact that you're driving consistent product layouts across stores means shoppers will feel more inclined to increase their basket size. It leads to a better shopping experience. Shoppers can walk into any retail store and know where to find what they want on the shelf.
Also, you can decrease the workload of the buyer as well as the retailer's merchandising team. Because you have one planogram for all stores, you're making planogram implementation that much easier and less intimidating. Everyone involved will know the agreed-upon flow of the planogram (and category) and ensure that it's the same in all stores.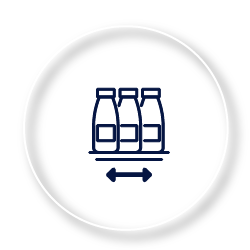 You can use planograms to optimise your available shelf space
When built using data, a planogram becomes more than just a pretty picture. It becomes a visual tool used to plan, communicate, implement and maintain a retailer's merchandising strategy.
Using sales data, product attributes, SKU and fixture information and more, you can complete calculations and in-depth analysis, which provides each SKU in your range with the optimal space.
That leads to shelf space optimisation - you've reduced the facings and space of the products that don't sell well and replaced them with items that do sell.
That means that you're able to provide your retail clients with concrete evidence on how to optimise their space. With data, you can also prove why your products deserve more space. Those are the mutual benefits.
There is also customer satisfaction because you can ensure that the retailer always has the correct amount of product at the correct time. That leads to an increase in turnover, both for yourself and the retailer - a point we'll touch on in more depth in the next section.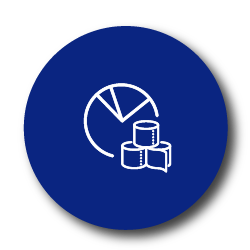 You can use planograms to increase overall category performance
A well-built data-driven planogram helps you to stock a product range that only means the needs of your customers. That means that you can leave out your worst selling products and replace them with better selling items.
There is also the point that planograms can allow you to better plan how to merchandise your products and create strategies to increase awareness for those that might not be selling.
It's a situation that we've faced before. Their Kitchen Accessories range at a store was far too large for the planogram and so some of the products were randomly displayed through the store. We cleaned up the range, focusing on the best sellers to create a planogram that would increase the category performance and ensure that the available floor space is also optimised.
As a supplier, with the correct data, and a retail client that trusts your expertise, you can complete such an exercise.
As for how this improves your bargaining power. You can provide order in a store and ensure a pleasant shopping experience. What's more, you can assist retailers to clean out the products on offer to ensure they only stock high-performing SKUs. At the same time, it means you can remove underperforming SKUs while ensuring a complete product offering to the customer through all subcategories. It's a win-win situation for everyone involved.
If a planogram can show there is an increase in the performance of the category, there should be no reason why the retailer would not want to take on your products and merchandise them according to your guidelines.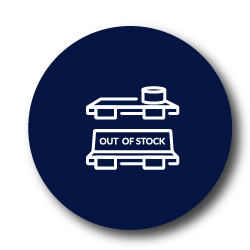 You can use planograms to help retailers avoid out of stocks
As we've already mentioned, planograms utilise sales data and dimensions to do accurate calculations regarding space. They also use them to ensure adequate stock levels.
That's because space optimisation and stock control go hand-in-hand. You can allocate space on a whim, filling up your shelf with your best-performing SKUs. You also need to consider stock control.
Let's consider using Days of Supply (DOS) here to build your planogram for the retailer.
When using DOS, you can look at how many days for a product to sell out. The idea then is to align all the SKUs around a similar value so that the retailer knows that X amount of each SKU will be sold out in Y number of days.
This will satisfy consumer demand as the retailer will have a consistent stock for a certain amount of days. When building a planogram for your retail client through DotActiv's software, you'll have a shelf report that provides all the necessary information to accurately interpret and understand the stock turnover for each item.
This improves your bargaining power as a supplier because you can provide the necessary stock for retailers to ensure they have a smooth product replenishment process. They'll always have stock available.
Another advantage here is that it can also influence shoppers to return to that store (or brand of stores). They'll be confident that if they ever revisit, they can expect to find what they want. This creates a good store and brand image, which would inherently improve your sales, as well as that of your retail client.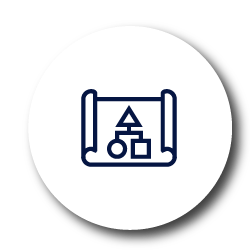 You can use planograms to indicate a suggested flow
As a supplier, you can use planograms to communicate suggested flows by first identifying flaws in the retailer's current flow. Then, comparing this against what other retailers are doing.
For example, you can use this information to create suggestions for a new flow that would be more beneficial to increase sales and improve the shopping experience.
If your relationship with your retail customer is good, they won't see any reason not to at least consider your suggestions. Using data, you can almost guarantee that they'll want to implement your suggestions.
The fact that you also don't have to implement a planogram in-store to show the suggested flow and how it'll benefit them also helps. Since it's a visual representation, you can build your planogram using all the necessary data before presenting it alongside your data.
For you, it'll allow you to better position yourself in the mind of the shopper. If you can place your products at eye level, for example, you stand a better chance at increasing your sales while more shoppers are exposed to your product.
There is also the point that because you've provided a planogram with a suggested flow, it comes back to easy implementation. The in-store merchandisers (or whoever the retail store employs to implement the planograms) only have to follow what's in the planogram to ensure correct implementation.
Conclusion
Do you want to help your retail customers improve their category performance while gaining influence over the shelf positioning and space allocation of your products? DotActiv's software and services will help you to create powerful data-driven planograms that improve the performance of your categories in-store.
Visit our online store here for more information or book a custom exploratory consultation.