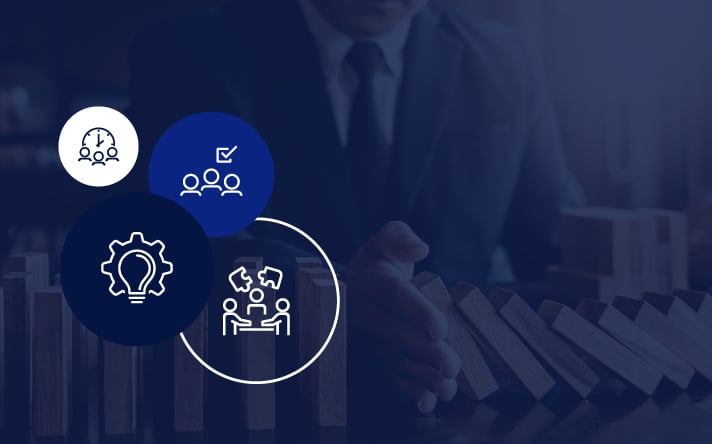 As we've written a few times before, we regularly celebrate the uniqueness of our culture. It is something that we are proud of and we always aim to improve it as we go. Again, it's critical to say this - values do not equal culture. However, they are part of the foundation that makes up DotActiv's culture.
In May, we started a campaign in our Friday Huddles where we unpacked the meaning and application of our values in greater detail and then spoke to various staff to understand how they lived out the particular value.
What are DotActiv's values?
Our values are the foundation and guidelines of our company. They are the key to our success, define who we are as a collective and set us apart from the competition. What's more, they underpin our vision and mission statements, business strategies, decisions, actions and behaviours as individuals.
When our directors sat down to define DotActiv's values, they chose 11. These company values form part of DotActiv's core existence and are (always) top of mind while working towards our mission and vision.
We are passionate about our business and promote a positive, energising, optimistic and fun environment.
We regard change as a constant and adapt accordingly.
What DotActiv value is on the agenda?
We will be unpacking the definitions of our fourth value today, which is:
"We regard change as a constant and adapt accordingly."
Now, let's take a closer look at the keywords in our latest value.
Change: To make or become different. Change implies making either an essential difference, often amounting to a loss of original identity or a substitution of one thing for another.
To unpack this further, DotActiv offers services and software, both of which will change over time.
A business process or service change is the result of continuous process improvement where the process is regularly monitored, evaluated, and modified. When a need for improvement is discovered, the process change starts by defining the beginning and the end as well as setting goals and objectives for the change. DotActiv looks at this by regularly updating our BPVCs to utilise industry best practices.
Business software/innovation change is at the heart of the learning and knowledge processes that give innovation its highest payoffs. In many cases, software is the core element in process innovation or in creating the functionalities that make products valuable to customers. Imagine if things stayed the same at DotActiv (services and software). How long would it take for us to become irrelevant in the market? We believe it would be between two and four years.
Change helps us to stay relevant and competitive. However, there will always be resistance to change, which we need to manage because if we do not move forward, we will stagnate.
Constant: Occurring continuously over a period of time or a situation that does not change.
To break this down, we need to predict and expect change based on the market we are in. Consumer behaviour is dynamic and will constantly be changing in the market. We need to anticipate this and adapt to stay ahead of our competition and make sure that our clients and the needs of their customers are met.
Adapt: To make something suitable for a new use or purpose/modify to the situation. To make improvements or adjust to new situations/conditions.
Unexpected situations may occur that will require DotActiv, its teams and external clients to adapt accordingly.
A good example of this is our COVID-19 response. We needed to enhance our image as category management experts amidst a global pandemic where the market is looking to us for advice on how to adapt to the situation.
It required a change to our processes and our marketing/sales strategy. We also needed to change the way we thought and the way we connected with one another (e.g. working from home).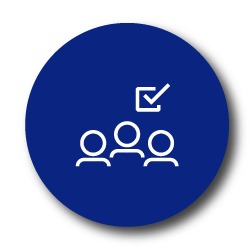 Living the value
What do our employees say about how they live out this value daily?
One of our employees, Rina Wilkens, explains:
"Working in an ever-changing environment has brought to light a very pertinent truth - we've only scratched the surface of what we're capable of doing and there are decades of victories ahead of us."
"During the past few months, the account I work on has seen some amazing growth. This growth led us to adopt a fully integrated process encapsulated by some fundamental changes. Our entire team structure was adjusted, employees adopted new roles and our project plans were modified," says Rina. "Although we were aware of the possible changes that could occur, the complete impact thereof was still unknown."
"We initially started the Clustering, Ranging, Space Planning and Floor Planning projects with employees designated to each individual service. We soon realised that this approach would not allow us to meet our deadline," adds Rina. "We adopted a new role of a Category Planner in our team which allows each employee to be part of the full process for specific categories, instead of working only with a certain phase. We met this change with intense training and dedicated specialist peer partners to the newest Category Planners."
"Not only did we have to change our processes and project plans, but our team also had to adapt to new roles and were additionally expected to assist in smoothing out the process"
"By merely managing the change, adjusting our approach and building the best method or approach for our account, we were able to produce the required quantities, as well as build a stronger team," concludes Rina.
Another colleague, Meagan Paynee, also shared her perspective of how she lives out these values within DotActiv:
"When working on a previous account, they went through closures for months at a time due to the Covid-19 regulations. They combatted this by streamlining their ranges and cutting down on wastage. They also clustered their stores and kept cluster-specific ranges in order to reduce wastage. The retailer focused on KVIs and profit-generating SKUs. With our help at DotActiv, they managed to come out of the closure period fairly well."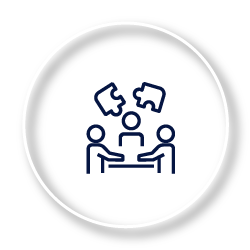 Bringing it all together
Many team members at DotActiv have been through change and change management. That includes changes in roles, processes and so on. We need to constantly critique our processes to look for improvements and assess our skills and upskill, look for new challenges to not only adapt to change but to preempt it and act proactively where necessary.
Conclusion
At DotActiv, our staff learn how to operate in a dynamic and ever-changing industry, thereby ensuring that DotActiv is a market leader within the sector of category management.
Interested in working at DotActiv? You can find out more about what positions are open here.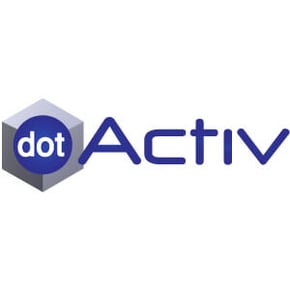 DotActiv Team
The DotActiv team comprises of multiple category management experts, all lending their years of retail experience and knowledge to create well-researched and in-depth articles that inform readers of DotActiv's retail blog.