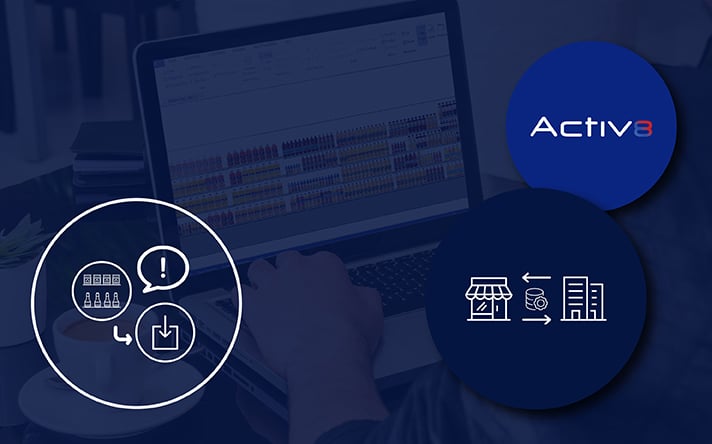 Planograms have proved to be an essential part of the retail sales plan. Creating planograms is a detailed process which requires comprehensive planning to ensure that your category strategies are met. Therefore, proper planogram communication and implementation is essential.
Activ8 has planogram communication and implementation functions that will allow you to bridge any possible communication gap and monitor planogram implementation with transparency and accountability to ensure accurate and timely execution.
Why is planogram communication important?
Planograms are more than just a visual shelf representation. They are created through a detailed process involving data collection, processing and analysis. A planogram is a valuable tool, backed up with data and strategies to optimise the shelf space of each category in store and to reach category objectives. Therefore, the creation of each planogram has been considered carefully.
Once a planogram has been created, only one third of the job is done. The other vital elements of the process are effective planogram communication and accurate implementation. Without either, the creation of planograms is pointless.
Planograms are used to communicate changes in assortment, space allocations and category strategies. Therefore, they must be communicated and implemented accurately to ensure that the shelf in store reflects the planogram. If this is not done, the desired outcomes from the planogram will not be achieved.
Two way communication is key. Effective planogram communication not only allows planograms to be communicated to the relevant people, but feedback from stores regarding any challenges surrounding the implementation or confirmation of implementation is also important.
Planogram communication software, such as Activ8, is used to ensure that planograms are communicated and implemented seamlessly.
What is planogram communication software?
Successful communication is the bridge between planogram creation and implementation and is important to ensure that planograms are communicated to all the relevant persons on time to be implemented in store as intended to attain the desired outcome.
This is often considered as the most daunting step in the planogram process because even though planograms are communicated, there may be non-compliance in stores. This is where planogram communication software comes into play.
Planogram communication software, such as Activ8, equips you with the toolset you need to ensure that planograms are communicated and implemented accurately. It is also a great tool to streamline the planogram process.
Software helps to identify any bottlenecks or complications that can arise such as a lack of cooperation from stores, confusion, inconsistencies in data, workforce issues or any other problems that hold up the execution. Specialised software will also allow you to respond to these issues quickly and ensures transparency throughout the process.
Activ8 as Planogram Communication Software
Activ8 is DotActiv's team management software that has built-in planogram communication and implementation functions. Activ8 integrates seamlessly with DotActiv Professional and Enterprise software so that you can share planograms and floor plans easily.
1. How does Activ8 Integrate with DotActiv software?
Activ8 integrates with DotActiv's space planning software for a seamless communication of new and updated planograms and floor plans. This means that any new or updated space plans can be communicated to the relevant persons automatically, while notifying them of the update. To do this, you require an integrated environment.
Set up your Activ8 integration in the Activ8 application settings under the 'Administration' tab on the left panel on your screen. Complete the details for the integration in the 'DotActiv Integration' section. This is done so that market and product fields can be imported to Activ8 from your database.
Sign up to Activ8 and get free and unlimited access to the platform for the first four months. Your first 20 users are free ongoing.
Furthermore, the DotActiv Import Utility will have to be installed and used in conjunction with the DotActiv Integration settings so that space plans can be transferred from your DotActiv software to Activ8 to be viewed and downloaded. You can set up the relevant planogram processing schedule in the DotActiv Import Utility so that planograms and floor plans can be updated as regularly as needed.
2. How to use Activ8 for planogram communication
Activ8 is a cloud based web application that also comes with iOS and Android mobile applications. This allows planogram information to easily be shared amongst the necessary role players across devices.
Once your DotActiv Import Utility has been installed and set up, navigate to the 'Workflow' tab in the left hand panel of your Activ8 screen. Here you will find two options:
Planogram Administration
Planogram Administration is where planograms are uploaded to Activ8 to be accessed by the relevant users within their Activ8 profile. Planograms are uploaded to Activ8 through a shared drive on the user's PC. This is done by saving the planogram (.flp file) and the images in a folder within this drive for processing by the DotActiv Import Utility.
Floor plans are uploaded and accessed in the same way.
DotActiv's Import Utility can automatically import each planogram to Activ8 as scheduled.
Once you have completed the import, the planograms will be visible in the 'Planogram Administration' tab in Activ8. You can find the planograms by drilling into the hierarchy as seen in the GIF below.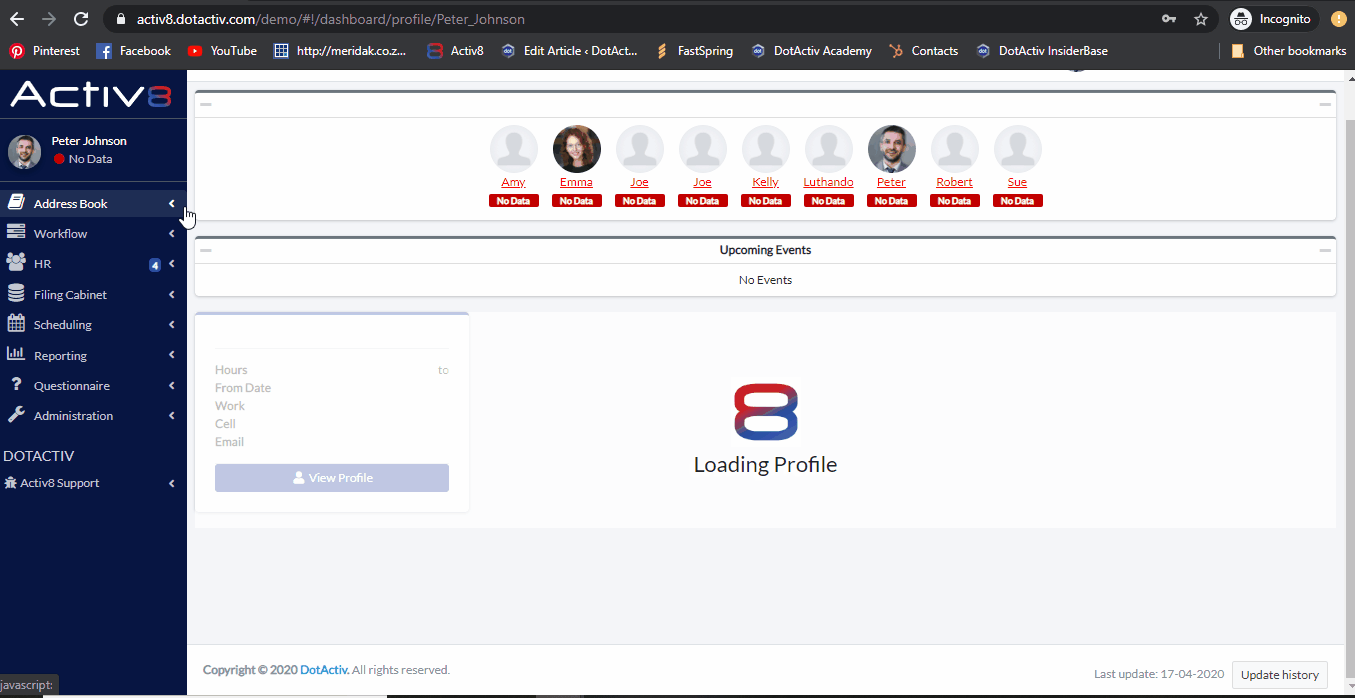 Planogram Implementation
Within the Planogram Implementation tab, users responsible for implementation, can access shelf plans and floor plans at store level by searching for the store in the search box.
You can then drill down to the category to download or view the planogram, stretched planogram, product report, fixture report or the plano and shelf report. These files (or a combination thereof) will ensure that the planogram is implemented accurately.
The planogram implementation function is a great tool to easily share large files in an organised manner without the limitations that email sharing might have such as file size.
You will also be able to see planogram information, including the number of drops, implementation date, and the number of stores this planogram is allocated to. An example can be seen below:

Once a planogram has been implemented, this can be updated in the Planogram Implementation section by selecting the green 'Implement Plano' button. The relevant users will be notified once a planogram has been implemented or if any issue arose from implementation.
Comments can be added and images can be uploaded as proof of implementation. These images will be saved as a viewable history entry. You can also use these to ensure that the planogram has been implemented accurately.
Planogram implementation by user can also be monitored on the Planogram Implementation dashboard. You can view a detailed report for each user to see all the planograms that have been implemented by them.
Conclusion
Activ8's planogram communication and implementation software is designed for retailers who need to manage their planogram implementation across one or multiple stores. With Activ8 software, you can drive clear communication, transparency, and accountability in a structured manner.
If your business needs software to ensure the effective communication of planograms and tracking the implementation thereof, sign up to Activ8 for free for the first four months. Your first 20 users will remain free ongoing.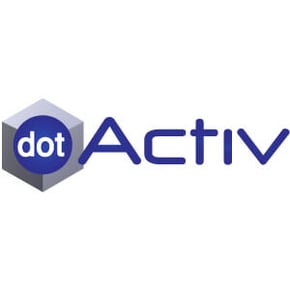 DotActiv Team
The DotActiv team comprises of multiple category management experts, all lending their years of retail experience and knowledge to create well-researched and in-depth articles that inform readers of DotActiv's retail blog.