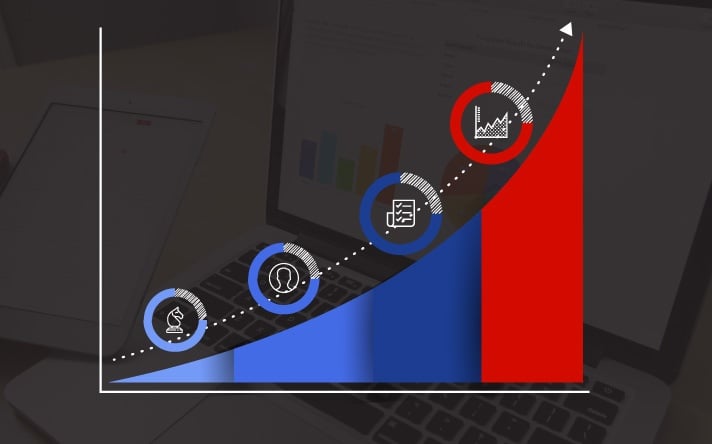 The retail industry is undergoing a profound movement. Empowered consumers are now in control and if you don't offer memorable shopping experiences, then your retail brand is bound to be forgotten. Experiential innovation is no longer a 'nice to have' in retail, it's a must-have and retailers who win are constantly looking for ways to improve in-store shopping experiences.
An experiential retailing strategy can help you outperform your competition. In this blog, we discuss how you can do just that.
Develop an Experiential Retail Strategy

The quality of the in-store experience is of the utmost importance and must connect with what the customer considers important. Several thousand research studies have concluded that the top three relationship building experiences that drive customer satisfaction include:

1) Feeling appreciated
2) Convenience
3) Perceived value

These three components have a direct impact on sales, profits and the overall market position.

Retailer's like Trader Joe's have adopted customer-centric retail formats that increase the value of the shopping experience. Trader Joe's, the speciality grocery chain, carefully manages the customer experience with friendly and helpful staff, unique product selections, a sense of discovery from finding something new on the shelf, and samples. Their intent is to design a unique shopping experience that integrates the consumer into the process to create a lasting pleasant memory, and ultimately a loyal customer. Are you leaving shoppers with a strong positive impression?

Smart retailers must develop an experiential retail strategy that delivers a positive experience at every turn. The benefits of such a strategy include:
Improved customer satisfaction
Larger basket size
Improved customer and brand loyalty
Repeat customers
Enhanced customer experience
Today's consumers have higher expectations, requiring you to understand their needs better and then determine what steps to take to satisfy those needs better than the competition.

Here are five ways you can improve your retail strategy to take your in-store shopping experiences to the next level:

1 | Get your data in order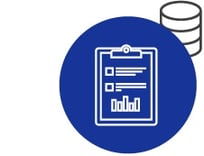 There is a saying which goes "Without data you're just another person with another opinion". If your data is not already in one central database which is accessible then getting your data in order should be your number one priority before embarking on any other initiatives. There are three types of data which you should start with namely; sales data in its most granular form, customer loyalty data and external market data.

2 | Have a thorough understanding of your buyer personas

A buyer persona is a semi-fictional description of your customer. This description or representation is based on your market research and data about your customers. When creating your buyer persona(s), consider including customer demographics, behaviour patterns, motivations, and goals. The more detailed you are, the better.

Once you have a crystal clear understanding of your buyer personas, you are in a better position to create and implement tactics which will cater for each persona. Consider the two examples below:

Bachelor Bob - Bob is a single male aged 23-33 who is building his career. He lives in an upmarket apartment, enjoys socialising on weekends and does all of the shopping for his apartment.

Smart Sally - Sally is a married female aged 27-45 who is juggling family life and a demanding career. She lives in the suburbs with her husband, kids and two dogs.

These two personas have entirely different needs, goals and wants. If you consider their unique goals and pain points when formulating your strategies and tactics, you will likely win the loyalty of these shoppers.


3 | Use In-Store Marketing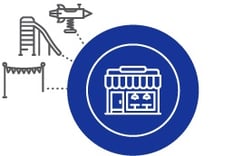 How will you communicate with each buyer persona? For each buyer persona you identify, you should create a specific strategy around merchandising, display and signage.

Most consumers enter a store with only a vague idea of what to purchase, thus becoming susceptible to in-store marketing. More than 70% of purchasing decisions are made in-store, according to Shopping Behaviour Xplained Ltd, a UK research agency.
You need to provide relevant, timely product information and recommendations based on the customer's wants and requirements identified above.

Best Buy took these statistics to heart, for example, for their soccer mums persona, the store features brightly coloured signage, play areas for children and even a personal shopping assistant. For personas who run a small business, the stores have signage which reads "Best Buy for Business".

Other retailers including Woolworths, Food Lovers Market and Cape Union Mart are using digital signage which enables retailers to control media on all screens from one central portal. (You can learn more about digital signage on One Digital Media's website here).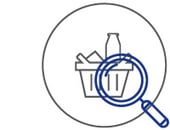 Understanding the importance of a product to your target customer is absolutely critical when considering to drop or keep products within an assortment. Measure how exclusive products or brands are to certain customers to determine whether demand for one product can be transferred to another product.

Assortment optimisation software should be used to localise and optimise your assortments while ensuring that lower-selling products which are critical to your customers are not discontinued or dropped.

When assortment planning is done right the optimal variety of products will meet consumer demand. Integrating customer insight to determine which product to offer will improve consumer shopping experience and overall satisfaction.


5 | Improve Your Space Planning
Floor layouts and shelf space management also have a significant impact on in-store experiences, and therefore are a crucial part of increasing retail sales.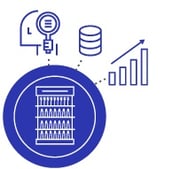 Floor layouts and shelf space management help shoppers find what they are looking for while helping retailers increase sales and reduce out of stocks by streamlining the shelf replenishment process.

Why a streamlined shelf replenishment process is important - If a product were out of stock, it would force shoppers to search for substitution products, highlighting the importance of space management.

Retail shelf space is costly, so you can't afford to make the wrong decisions. Thus, you need planogram software to analyse your shelf space before, during and after space allocation. In this way, you can increase retail sales by optimising the opportunities to improve shelf space efficiency.


An experiential retail strategy to improve retail sales

With the insight gained by the above, you must tailor your product and service offerings to address the needs of your customers better. Building a greater customer centricity involves another four key steps:

Determine the customer experience vision: Co-ordinate activities, data and insight among sales, marketing, merchandising, logistics and operations to understand and meet the needs of your target customers. Then align your findings with your store's core value proposition.

Evaluate and prioritise your investments: Identify particular initiatives that will help your store(s) achieve its vision. Understand the ROI of these investments and how they impact your business. Read our practical tips on evaluating the retail software before you purchase.

Develop your transformational plan: put your plan together and assign clear responsibilities to senior leaders.

Measure and evaluate: Determine a set of metrics and governance procedures to measure the impact of your experience improvement initiatives, then manage and adapt the process from there.

Conclusion

In the past companies reacted to customer demands, now they anticipate them. Being customer-centric is a competitive differentiator for retailers today. Retailers must understand the wants and needs of their target audience to design matching in-store experiences.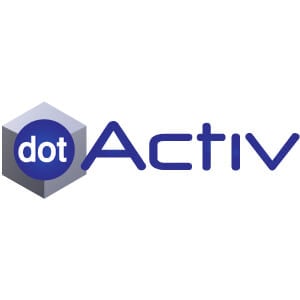 DotActiv Team
The DotActiv team comprises category management experts lending their retail experience and knowledge to create well-researched and in-depth articles.