As a general merchandiser, your customers know you for having large, spacious stores and wide and deep assortments. You're known for providing your customers with a one-stop shopping experience. It's thus critical that you provide an experience that will keep them returning. One way to achieve that is by using those merchandising principles that suit your store best.
Why? Customers are more likely to spend more time in a store that is pleasing to shop. According to ServiceChannel's 2019 Brick and Mortar Retail Report, 64% of shoppers have walked out of a store because of the physical appearance or disorganisation.
Neat and tidy shelves full of stock are just some of the small things you can do to please your customers. As for the merchandising principles that will help you? We look at a handful that you must know if you want to succeed as a general merchandise store.
About the contributors
Jade Charters joined DotActiv in 2019 as a space planner. She has a BConsumer Science in Clothing Retail Management. She currently works on the Makro General Merchandise account.
Justine Brown joined DotActiv in mid-2019, creating data-driven planograms for Makro, a wholesaler chain and subsidiary of Massmart that has international ties to Walmart. She currently works on the Makro Food and Liquor account.
Nadia Cloete joined DotActiv in 2017 as a shelf planner, creating data-driven planograms for Makro, a wholesaler chain and subsidiary of Massmart that has international ties to Walmart. She currently works on the Makro General Merchandise account.
Sonja Roos joined DotActiv in 2019 as a space planner. She has a BA in Fashion Media and BPhil Honours in Marketing Management. She currently works on the Makro Food and Liquor account.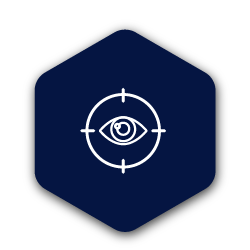 You must place new products at eye level
Product placement plays a critical role in enticing shoppers to buy. Research has shown products placed at eye level are more likely to be seen and purchased by a shopper. It is vital to create visibility and excitement around a newly introduced product. By using the shelf space at eye level, you can immediately improve the visibility of that product.
That said, you must consider how long the new product should remain merchandised at eye level.
It's best practice to give new products enough exposure to make an impact within the range. You should evaluate them to determine if the placement is equal to the sales generated from the product.
As for how long, we would recommend three to six months. After that, you should analyse the product to determine its success. This will include reviewing the space and placement of the product on the shelf. As you do, it's critical to ask questions.
Does the product need more facings? Is the product in demand? Has a new, more exciting product been added to the range or market, which now requires the eye-level spot on the shelf?
By placing the new product at eye-level, you improve the chance of customers seeing the product and purchasing it.
Also, by placing a new product at eye level and next to another product that produces a lot of sales, you can encourage the customer to compare the new product with the popular product.
A customer might be looking for ice bricks or ice packs for their coolbox, for example. You could merchandise the new product - a technology Thermo coolbox - just below the ice bricks. The customer will now see this coolbox and possibly consider purchasing it.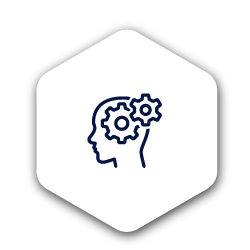 You must be mindful of where you place your house brands on the shelf
With the current economic crisis and pandemic taking its toll, shoppers are looking to purchase more affordable products, a point also made by Celine Pannuti, head of European Staples and Beverages Research at J.P. Morgan. She said in late 2020 that in the next 12 to 24 months, consumers would have less money, which could see them "settle for more affordable options".
This is where house brands can play a role.
As a rule of thumb, house brands emulate the quality of brand leaders and the low prices of economy-rank products. You should merchandise in this way.
You can place your house brand items between the higher end, popular brands but before the cheaper products (assuming you have a premium-to-economy strategy). It establishes a perception of value.
By placing the house brand between the brand leader and more affordable products, you can guarantee more product exposure. Depending on how your customers enter the aisle, they will pass the house brand items if they are looking for the cheaper products or if they actively seek the brand leader. Another way to maximise this strategy is to merchandise by brand (vertical/by drop), but to group like-items horizontally. This allows for easy product/price comparison.
When establishing a house brand, you must ensure that you get the pricing right, a point made by Min-Jee Hwang, former Director of Marketing at Wiser. Your store brand is in direct competition with the brand leader. Therefore, if the pricing shows customers value for money and the product is placed between the brand leader as previously mentioned, then your customers are more likely to buy the house brand because of the cost.
Cost and placement play a significant role in the selling of a house brand product.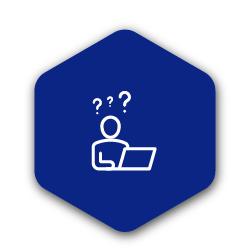 You must always consider the type of product that you're merchandising
The type of product you are merchandising affects where you place your product. It should also affect how you merchandise them on the shelf.
For example, merchandise heavier items on the bottom shelf because that makes it easier to shop in your stores. If you place a heavy or large product on a higher shelf, it will be more difficult for your customers to retrieve it. That might also mean they won't bother buying the product.
Meanwhile, if you range toys or products for children, you can place them at their eye level since they'll see and be able to reach for them. Products at the eye line and higher are best suited to adults. Products placed at the top shelf need to be light for people to take the products off the shelf without hurting themselves.
The general rules of product placement help you when it comes to merchandising.
Lighter, more expensive products should be placed on the top shelves so that it is easier for customers to reach and retrieve the products. Having these products on the top shelf also alludes to the idea that they are premium. Products at eye level are there to drive sales so you should place products that you want to sell here.
Lower level shelves should be appealing to a younger demographic as previously stated. The bottom shelf should contain the heavier products as these shelves tend to be studier and it makes it easier for customers to retrieve these products.
You get the best out of this merchandising principle by thinking like your customers and presenting products in a way that they'd shop.
For example, your average customer wouldn't stretch to grab a gas bottle from the top shelf, and if they did, it would be unsafe. Another example would be to have dangerous items - gas bottles and pool chemicals - in proximity to each other.
It's critical to consider the types of products when merchandising for ease of shopping, ensuring the customer experience is the best it can be according to expectations while keeping their safety in mind.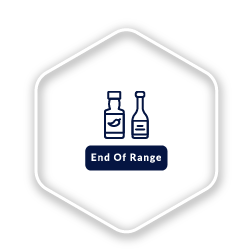 You must include an 'end of range' or 'last of the best' section in-store
As far as merchandising principles for general merchandise retailers go, a critical one is to include an 'end of range' section. This is for those items that you have not managed to sell, and you are expecting the next range of products to come in at any time. These products need to go as soon as possible.
You would usually merchandise these products in a promotional area of the store towards the front of the store so customers see the 'end of range' or 'last of the best' items first before moving into the rest of the store.
This is a critical principle for you as a general merchandise retailer as it helps you get rid of seasonal stock before the new season items come in.
Merchandising the 'end of range' or 'last of the best' in a promotional section of the store where there is a lot of foot traffic also allows for your customers to see that they are getting a deal on these items. That helps you to sell this stock quicker.
To get the best out of this principle, you should make sure that your promotional area is in an area that experiences a lot of traffic. You'll get the most out of this principle by planning properly with regards to seasonal products as well.
For example, you'd need to clear your summer seasonal appliances such as fans and so on before the winter seasonal appliances come into the store as they get merchandised in the same area. You'd need to plan well so that when you put the summer fans on the 'end of range' or promotional floor, it is still an acceptable time of the year for people to be buying the product.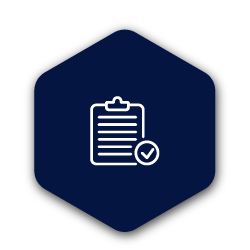 You must consider your suppliers merchandising principles
Merchandising principles are specific rules that you can use to place your products on the shelf. Merchandising rules, meanwhile, help you to meet any chosen category roles and generate strategies for these groupings.
To set up merchandising rules for a specific category, you should have extensive knowledge of the grouping. Your suppliers are well educated on their categories and therefore would be best suited. They can apply their insight on how to merchandise them.
Some suppliers will pay for their merchandising space, and so to a point, you have to consider their merchandising principles with regards to space allocation to their specific brands and so on.
Ultimately, a supplier knows their products better than anyone. Therefore, they have merchandising principles that they know work, and you should at least listen.
These principles will also aid in planogram generation. The planograms that follow specific merchandising principles are designed in such a way to maximise sales and growth of the category.
They also help to ensure that there is consistency throughout your store or chain of stores when it comes to merchandising. What's more, merchandising principles help to make any category visually appealing and easier to shop.
By collaborating with your suppliers and considering their suggested merchandising principles, you can increase your category sales and improve stock turns.
Conclusion
These merchandising principles assist greatly in improving any shopping experience for your customers and should not be overlooked.
Looking for advice or need a category management solution that can help your business? Visit our online store here for more information or book a custom exploratory consultation.