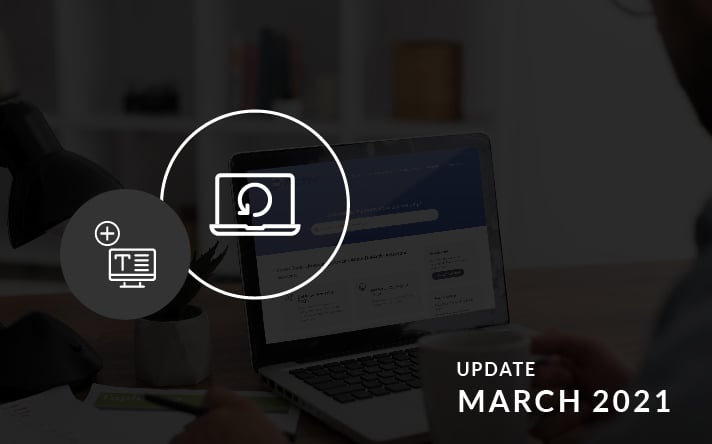 As we approach the second quarter of 2021, DotActiv is excited to announce a leadership update with the appointment of our new CEO. The company is determined more than ever to reach new heights. With this, comes the responsibility to ensure that we provide our customers with relevant and updated content on the DotActiv PowerBase so that they can make the most of the DotActiv products.
During March, we added one new article and updated a further sixteen to fit our clients' needs. Each updated article aims to provide quick answers to any specific questions our customers might have for the best use of our software for their business.
If you would like to read past articles on what we've added or updated on the DotActiv PowerBase, you can browse through those PowerBase summaries here. You can also read about why we introduced the DotActiv PowerBase here.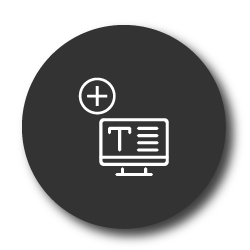 New articles on the DotActiv PowerBase
DotActiv Product Images And Dimension Requirements
When building a planogram, having the correct images and dimensions for the products being planogrammed is essential, not only for visual appeal but for higher accuracy when comparing space apportionment to sales performance.
That is why we have written this new article. It unpacks the minimum requirements when collecting and processing product images and dimensions to build shelf plans within the DotActiv Software.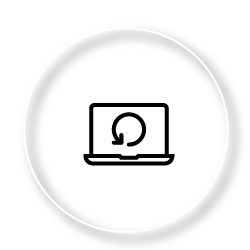 Updated articles on the DotActiv PowerBase
How To Create A New Profile
Creating a profile in Activ8 and onboarding a new Activ8 user go hand-in-hand. When adding a new staff member, you need to fill in all the required fields for that person's profile.
That is why we have updated this article with additional information on the required fields. We also updated and added additional screenshots for further clarity.
Learn how to create a new profile in this article.
How To Add Work Locations
This article includes step-by-step instructions on how to add or remove locations to a staff member, retailer, supplier or customer profile on Activ8.
If you have added work locations, you might want to add these locations to your staff profiles so that their check-ins will show appropriately. We have recently added further context in this article on how these check-ins will appear on the Activ8 software once a user has checked-in.
If you would like to add new locations to your staff, retailers, suppliers or customers profiles on Activ8, you can follow the steps listed in this article.
How to Log In And Out Of Activ8 (Mobile)
After you have downloaded the Activ8 mobile application, it can be used for functions such as checking in at a location.
The Activ8 mobile application is able to track your location from one hour before your starting time and one hour after your workday ends. For example, if your working hours are set to 8:00 – 17:00 then you will be able to track your location from 7:00 until 18:00.
We recently updated this article with a section on how to check that your location is tracking correctly when using the Activ8 mobile application.
How To Add or Delete A User
Employees may come and go and so, you might need to add new users or delete users on the Activ8 software. When adding a new Activ8 user, you will be required to fill in certain fields before creating or saving this user's profile.
However, different user types have different required fields. The required fields when adding an employee to the Activ8 software have recently been updated. We also included a screenshot of the message that will appear if the new user has been saved successfully.
You can learn how to add any of the different user types or delete an existing user in this article.
How To Clean And Prep Your images For Importing
Before you can import your product images into the DotActiv software, it is critical that you clean and prep them.
However, which applications are available to use when cleaning your images?
We have included a section in this article explaining the recommended tools for you to use. We also included a small section that specifies our ideal maximum size for product images.
How To Open And Edit The Fixture And Product Report
You have access to a variety of standard and advanced analytical reports within the DotActiv software. Basic reporting functions such as the Product and Fixture reports are related to micro space or planogram reporting and are available in DotActiv Lite, Professional, and Enterprise.
Reporting on planograms can provide numerous benefits. The Fixture report allows you to make bulk changes to your fixtures and to audit all the fixtures placed on your planogram. It provides you with a list of all the fixtures, their names, dimensions and placement on the planogram.
This article was updated to include a section on the above and mention the word 'audit'.
Common Definitions, Terms And Acronyms When Working In DotActiv
Since there are many different retail terms and acronyms that you will come across while working in the DotActiv software, we wrote this article to explain them to you. It has been revised and now includes more detailed descriptions of the different terms found when working in the DotActiv software.
You can learn more about the different retail terms and acronyms that you might come across when using the DotActiv Software in this article.
How Does 24 Hour Support Work?
Are you experiencing a technical problem and in need of assistance?
You are in luck! The DotActiv IT Support team provides 24-hour support from Monday to Friday if you are experiencing any issues.
For more clarity, we recently updated this article to specify that we provide support from Monday (01:00) to Friday (23:59) South African time (GMT+2).
Checking And Managing Support Tickets (DotActiv)
At DotActiv, each support query is important to us and we aim to provide quick solutions. That is why we added an easily accessible button within the DotActiv software that allows you to log any issues to our IT Support team.
After a query from a client who wanted to know the response time of our Support team, we updated this article, adding a link to the article that unpacks the support response time.
Learn more about how to check and manage a ticket for our IT Support Team in this article.
How To Create A New Range Plan In Range Optimizer
DotActiv's Range Optimizer function is used to optimise a range based on certain variables or rules. The Range Optimizer applies rules to a range and the DotActiv software can apply logic to suggest a range.
Rules are preset calculations that give products a points-scoring based on the rules that are linked to them. This article has recently been updated to include more details regarding the rules that you need to set up when you are in the process of creating a new range plan.
If you would like to know how to use the Range Optimizer function within DotActiv, please read this article for a step-by-step explanation.
How To Read The Range Optimizer Results Grid
Once you've created a new range plan within the Range Optimizer function, you will be presented with the Range Optimizer results grid. In this grid, you will be able to make changes to your range.
This article was recently updated to include an example of the different rules that you can use when using the Range Optimizer tool.
Learn how to read the Range Optimizer results grid found in the DotActiv software in this article.
How To Format And Import Product Images
Before you can import your images into the DotActiv software, they first need to be in the correct format. However, what happens if you would like to update your current images?
Learn more about the steps you can follow if you would like to update your current images with new images in this article.
Importing Data From A Database, CSV, And Planograms
The DotActiv software allows you to transfer data to and from a database to a planogram, between a CSV and a planogram as well as between a CSV and a database.
When importing from Database to Shelf Plan, you have the option to select multiple stores in the Market Selection. The Market Selection presents information about the geographic location and allows you to select specific or multiple stores.
However, if you select more than one store, the store detail fields on the planogram will only reflect one store rather than all that was selected. You can read about it here.
How To Use And Manage Product Facings
Product facings play an important role in creating the look of a perfectly stocked store by placing all of the products on a display or shelf to the edge. In addition, it allows any retailer to make their store appear neat and organised.
The DotActiv software allows you to set target facings if you, for example, want to set a standard two-facing limit on new products.
However, what are the different types of facings? We unpack this in the updated section in this article on How To Use And Manage Product Facings.
How To Manage My DotActiv Subscriptions Through FastSpring
Managing your DotActiv subscriptions is easy through FastSpring.
If you would like to purchase any of the DotActiv software editions, you can do so by navigating to the DotActiv online store here and following the prompts. You do not need to create a new account on FastSpring to be able to complete this process.
We've updated this article, including a new 'Getting Started' section that unpacks this process.
What Are Product Classifications?
If you want to classify your products, you would first need to create or have a predefined category hierarchy and a consumer decision tree. This then forms the display hierarchy.
The display hierarchy brings the category hierarchy and consumer decision tree together to assist the category manager in grouping products in a logical way, based on product attributes and how the consumer shops the category.
We have recently added a new section to this article unpacking the importance of the display hierarchy.
Conclusion
The DotActiv PowerBase provides you with quick answers to specific questions about how to make the most of DotActiv's products and services. If you come across an article that doesn't answer a question to your satisfaction, please leave a comment on the article. It's entirely anonymous and will help us to help you get the answers you deserve.