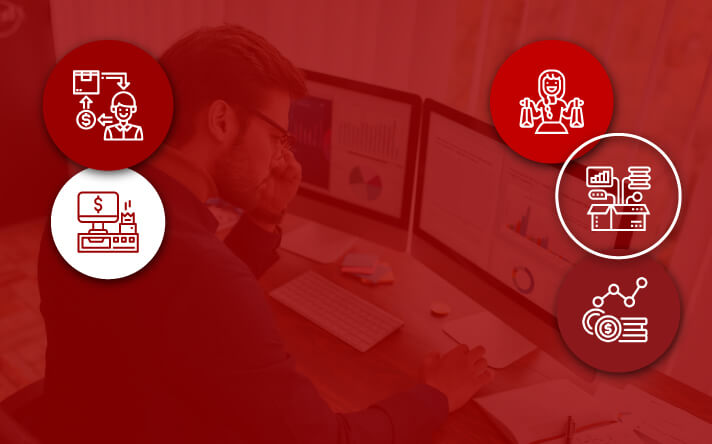 If you've read any of the previous articles on the DotActiv retail blog, you'll have noticed we write a lot about the importance of the different aspects of category management. And it's true. Each element, whether it is planogramming, floor planning, clustering or assortment planning, is critical. However, there is another element that threads through all of those we've listed. That's your retail data.
In reality, you can't hope to achieve any reasonable success as a retailer without first considering your retail data. Bernard Marr, an expert in big data, agrees in an article he contributed to Forbes.
To paraphrase the title of his article:
Data is a game-changer in retail.
While this article was published in November 2015 - six years ago - at the time of first writing this article, it remains true today. You can use your retail data to predict trends, forecast demand and optimise your pricing, among other actions.
Of course, before that happens, you need to know what type of data to look at to help you. There are countless retail data types, and it's not always helpful to look at all of them. Instead, it's best to focus on a few that will assist you in your goal of maximising your retail space while pleasing your customers. That's the purpose of this article.
Get practical tips on how you can begin with retail analytics with our free ebook
Below, we narrow down all the different retail data types to focus on those that you need to know and understand if you're hoping to achieve sustainable success. Please note that we haven't listed them in order of importance.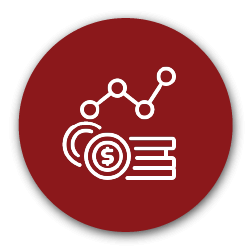 Sales data
The first retail data type that we want to cover is one of, if not THE most, critical type for any retailer or supplier to know and understand. Fortunately, it's also easily accessible.
This is your sales data.
Shawn Parrotte from Chorus.ai defines it well:
"Sales data is … anything that you can measure in the sales process. Revenue per sale, average customer lifetime value (LTV), Net Promoter Score (NPS), and revenue per product are just some examples of sales data your team might want to track."
From a category management point of view, you can use this data type to determine the following:
Analyse product performance in your retail environment;
Provide guidance on correct product assortment in-store;
Prevent over or understocking products; and
Understand and predict customer and shopping behaviour.
The above is only a snapshot of what you can achieve. Suffice to say, it's your lifeblood as a retailer. If you're looking to optimise your results, you must always connect your product performance with your available space.
You only need to consider the consequences of not having full access to this data type or only partial sales data to agree with us.
Not having full access to your sales data means any analysis you conduct will be inaccurate and incomplete.
Lacking this crucial data also affects your decision-making. For example, you could stock the wrong products and order the wrong amount. On top of that is the small factor of misinterpreting any shopper behaviour patterns, which can further taint the shopping experience for your customers.
Again, let's consider what happens when you have reliable sales data at your disposal. Qlik's EVP of Global Solutions and Partners, Poornima Ramaswamy makes a compelling point in a Retail Touchpoints article:
"By using analytics that are powerful and easy to understand, store employees can make smarter decisions right at the shelf, with the customer, or in the back office."

Market or Syndicated data
Of all of the data types that we're covering in this article, it is the market data, which is arguably the most difficult to obtain. You can also refer to it as syndicated data. That's especially true if you're a small or medium-sized retailer with a limited budget.
Why?
Because as a retailer, you likely need to purchase it. Fortunately, they are many data providers and vendors. However, it can get expensive.
Syndicated data is purchased from retailers by third-party market research agencies who classify it into familiar hierarchies to generate market insight before selling it to any business interested in using it.
As mentioned in the article quoted above, suppliers or manufacturers are most likely to purchase this information resource, and, as a retailer, you are most welcome to do so too.
And there are several reasons why it's worth doing so. If you don't have the budget, you can simply rely on your suppliers. From a category management perspective, this can help with the following:
Spot opportunity gaps in your assortments;
Compare how your products are doing in-store versus top performers in the market;
Understand the external market and where you fit in;
Becoming better prepared to cater to shifting consumer demand.


Considering what it can help you achieve, it's easy to understand what would happen if you choose not to use syndicated data.
If you're looking for ways to better cater to your customers, you can conduct market research, either through primary or secondary research.
For context, primary research is conducted by yourself and involves approaching sources directly. Meanwhile, secondary research is the type of research that has already been compiled by others.
Alexandra Sheehan points out the value in doing so in an article for Shopify:
"Market research … serves as validation for your product idea. It also provides the insights you need to make sure people buy your product through effective marketing, smart pricing, and effective brand positioning."
Without this understanding, not only will you have the wrong product in-store. You'll also struggle to understand who your customers are, what they want to buy and why they want to buy.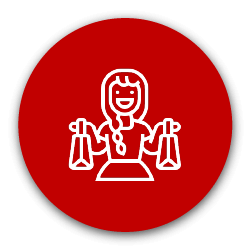 Customer data
Alongside the two most talked about data types - sales and market data - the next obvious one relates to your customer data.
Collecting customer data is a contentious and often controversial exercise. As a customer of any retail store that you don't work at, you likely baulk at the idea of having to hand over your information unless absolutely necessary.
There is rising concern around consumer data and privacy, and rightfully so. In South Africa, the POPI Act protects consumer data, while retailers doing business in Europe must be GDPR compliant.
That's the difference, though - as a retailer, you shouldn't be collecting data for the sake of just having it. Instead, it should look to further enhance any shopping experience for your customers by putting this data to work for them - and for you. But more about that later on.
First, let's consider the following definition:
Customer data is the information shoppers provide to you while interacting with your business, be that in-store or online. It includes information on their interests, behaviour, demographics and personal information.
Now let's get back to how to use it - correctly.
From a category management point of view, customer data is integral, forming the basis for all data-driven work.
How?
As noted in a previously written article, when armed with accurate customer data and when it is used correctly, you can achieve - among other things - the following:
Making well-informed supply decisions;
Forecasting total sales and profit for a specific period;
Meeting customer demand;
Creating a pleasant, enjoyable shopping experience.
Again, these are only a few of the outcomes of collecting customer data.
It's also worth pointing out the different types of data which pertain to other uses. Bear in mind, though, that it isn't the type of customer data so much as it is the information that the data provides that you can use to inform your decisions as a business.
First up is your live data.
Shared monthly, you can pull it from platforms such as your POS or integrated databases where you can access reports for large datasets. With these datasets, you can create data-driven layouts, (floor and shelf plans). Of course, this is all reactive data since it portrays historical shopping patterns.
Without access, you can only imagine the consequences. That includes skewed advice and inaccurate predictions of category and product movement.
The second is predictable datasets.
This includes your innovation lines or new products offered by your suppliers. You can use them to run promotions and be proactive to your customer needs - including meeting demand based on forecasting.
Without such information, it becomes difficult - if not impossible - to provide meaningful advice and guidance on what to stock in-store to please your customers.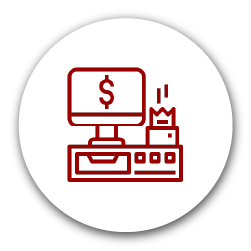 Point of Sales data
Above, we mentioned one route to obtaining customer data is through your point of sales (POS) systems. From one angle, you could thus argue that POS is customer data.
Of course, that's not entirely true.
Yes, your POS data is a goldmine because you can analyse consumer behaviour and buying patterns. However, it's not only customer-related.
Here's the definition, according to Shopify:
"Your POS software collects data whenever you process a transaction at your retail store. Once you checkout a customer, the data from that transaction feeds into several categories: inventory, sales, product, customer, and staff."
That definition should highlight the impact and explain how knowing and understanding your POS data can directly influence your decisions as a retailer.
For example, from the perspective of staff, you can track the average order value of each of your store associates as well as any other key metric such as items per order or the number of returns or discounts they processed.
Here's a brief overview of what else you can achieve with any POS data that you collect:
You can identify low-demand products;
You can buy the right amount of products;
You can stock the right products;
You can identify sales trends; and
You can understand consumer habits.
Now let's consider the consequences. There are plenty and by now, if you have read up to this point, you might have started to notice a pattern emerging. It's not random. All of these repercussions are interconnected and apply to the lack of data across all of these different types we mention in this article.
That includes lost insights into consumer spending trends, poor inventory management and control, poor customer service and increased costs since you aren't tracking what is coming in or going out of your business.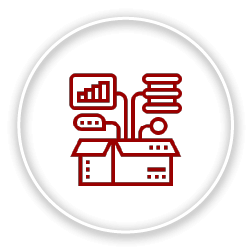 Product data
The last retail data type that we want to touch on is your product data.
Defining and understanding product data is also fairly straightforward.
Product data covers all the information relating to your product. It includes item detail such as barcode, brand, product description, product code, size, UOM and supplier details.
But why do you need to understand it?
Here are two reasons to whet the appetite:
It helps you understand your customers. You must know what your customers want so you can remain relevant.
When customers buy milk, for example, do you notice more significant sales for 2l bottles and hardly any for 500ml? When they buy a particular cereal, do you find them buying one particular brand only and disregarding another altogether?
It helps you make better product decisions. You can monitor how making changes to a product can lead to more or fewer sales.
This ties into our previous point. By looking at the data, you can understand if you should be stocking more of one product than another. If we consider the above example, you could argue that you must open up more space for 2l milk bottles.
On the other hand, you only need to consider the many challenges as a result of inaccurate and incomplete product data.
Capgemini Consumer Products and Retail (CPR) Research Group completed a product data visibility study in 2012. While it examined leading omnichannel and pure-play online grocers across America, Europe and Australasia, the findings are as relevant to brick and mortar retailers.
The most pertinent finding was missed customer expectations.
"25% of consumer returns from online purchases are directly attributable to the consumer not receiving what they expected. This is often the result of poor, missing, or incorrect item descriptions and photos, and puts further pressure on margins."
It can also lead to rising product returns, a decline in brand loyalty, unsatisfied customers who refuse to return and ultimately, a drop in sales. Any one of these consequences should be cause for concern.
Conclusion
Retail data is the lifeblood of any retail business. Without it, you can't hope to experience sustainable growth or success, leaving you dead in the water. However, it's critical that you don't attempt to focus on everything at once. By trying to cover everything, you could miss out on those details that really matter.
Need help distinguishing which data types to consider first?
Sales, Customer, POS and Product Data are a few key types you must know and understand. And don't forget about the market or syndicated data. Once you can understand these data types, you can use them effectively. What's more, you can build a retail business that is better, stronger and able to cater to your customers confidently.
About the contributors
Brian Nyamachiri joined DotActiv in 2013. An operations manager with over 10 years of retail experience, he currently oversees Adcock Ingram, Danone, GSK, Dr Oetker, Loreal, Makro, Premier Foods, Revlon, and UPD accounts as operations manager. He has a Bachelor of Commerce in Supply Chain and Operations Management from Unisa.
Ilze Klopper joined DotActiv in 2018 as a space planner, working on the Amka account. Here, she is responsible for all the business analytics in all categories. Ilze is currently working on the development of Custom Reporting Templates within DotActiv Software.
Leané Mulder joined DotActiv in 2019 as a space planner, working on various ad-hoc accounts. Since then, she has been promoted to account manager. Today, she oversees work on our Motus account. She has a BSc in Consumer Science from North-West University.
Yolandé Beumer joined DotActiv in May 2019 as a retail space planner for Edible Groceries at Pick n Pay before moving to Dis-Chem. In 2021, she was promoted to account manager where she will look after various ad-hoc accounts. She has a BSc in Consumer Science with Business Management from the North-West University and recently graduated with her Masters.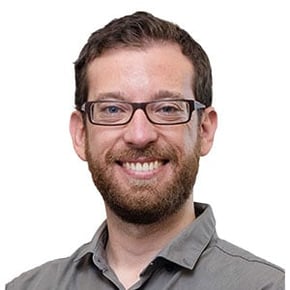 Darren Gilbert
With over 10 years of writing and marketing experience, Darren joined DotActiv in 2017 as a content writer where he was responsible for producing blogs, Ebooks and more. He has since worked himself up to the role of content manager, where he oversees all and any content produced by the company. He has a Bachelor of Arts in International Studies from the University of Stellenbosch.