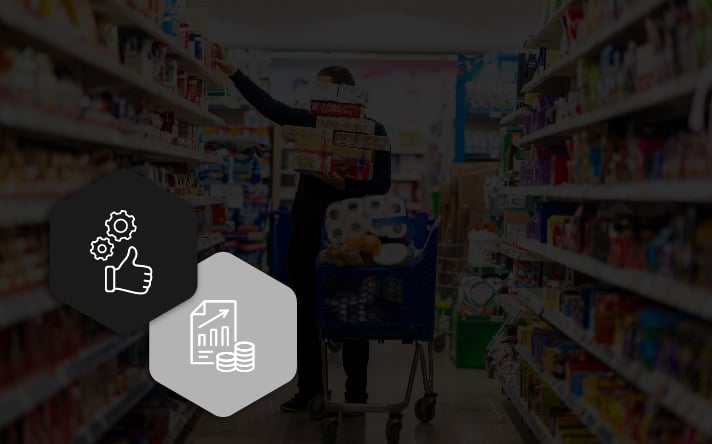 If you work in retail, either as a retailer, or a supplier, you're likely to have come across the argument that investing in a category management solution is good for business. Maybe it was a work colleague who mentioned it or your boss. Either way, how can you know if that's true? One way is to look at the category management benefits.
Can category management help you to improve your sales and increase your profits? Can category management help you to please shoppers who walk through the doors of your store? Can category management help you meet your specific business goals? The answer to all of these questions is 'Yes, it can.'. But how? That's where the benefits come in.
And we're not only talking about financial benefits. That's only one aspect of it. We're also talking about the practical benefits that come with implementing a category management solution.
About the contributors
Brian Nyamachiri has worked for DotActiv for seven years, joining in 2013. He currently oversees the Adcock Ingram, Danone, GSK, Dr Oetker, Loreal, Makro, Premier Foods, Revlon, and UPD accounts as an operations manager.
Tanya du Plessis joined DotActiv at the beginning of 2018. She currently oversees the Makro General Merchandise account. Makro is a wholesaler chain and subsidiary of Massmart that has international ties to Walmart.
Lisa-May Krige joined DotActiv in 2013. She oversees service accounts in the Western Cape as well as global software accounts. Her portfolio includes Food Lovers Market, Indigo Brands, Lindt, Mastermind Toys and many others.
Leané Mulder joined DotActiv in 2019 as a space planner, working on various ad-hoc accounts. Since then, she has been promoted to account manager. Today, she oversees work on the Motus account.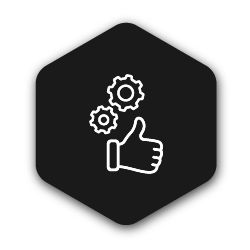 What are the practical benefits of category management?
1. It allows you to improve your relationship with your suppliers
As a retailer, category management creates a platform that allows for better communication and negotiation between yourself and your supplier clients. That's by bringing together your factual data. Here, this information refers to your performance data and physical constraints (shelf and floor space) and your common category roles and strategies.
Let's look at your categories as an example.
When you consider your categories to offer your customers in-store, you'd need to assign specific roles, strategies and tactics to each. You have goals that you want to achieve. But so do your suppliers. They will have their plan for what they want to achieve for the category. By incorporating factual data, you can both align on your needs.
More importantly, you can reach a consensus on what SKUs will be in the category according to performance data. Knowing this can help you to drive profitability across the board. That's because you're increasing the availability of the correct products, in the correct place, and at the correct time.
2. It makes your data more accessible
Once you have implemented a category management solution in your business - having grouped products into logical categories and managed as individual business units with their objectives, roles, and strategies - you can define any data that you've associated with the category.
You can manage that by integrating multiple data sources into a single source of the truth relative to each category.
This enables you to create a focused data processing workflow using a single data source that is relevant to a specific category thus increasing the accessibility, visibility and validity of the data. Furthermore, it enables you and your supplier client to make better business decisions for the benefit of their customers.
If you were to use a solution such as DotActiv, for example, you could also automatically transfer your data to other systems.
Looking for more reasons why its worth purchasing category management software? Download our free Benefits Ebook
What's more, you can simplify the category management process. If you use an integrated database, making any changes becomes easy since you can handle any interdependencies automatically.
3. It allows for the better management of your assortments/range
A common problem that you might face as a retailer is knowing how many products you can realistically merchandise within your stores where the space available is unknown and sometimes not considered.
There is also the point that even if you know your space constraints, you can still face the issue of deciding which SKUs to list to achieve your objectives for the category within your space available.
Again, it's a problem that category management can solve.
By bringing together market data, your space constraints relative to each market, and your performance metrics and data that drive the overall objective for a category, you have a better idea of how to present your products.
A category management solution such as DotActiv can expose market data (clusters), space constraints and performance metrics relative to each category. This allows you to bring them together to understand how each market performs by category, and the space constraints relative to each market for a category.
This also enables you to make better decisions when planning assortments. It's because you're basing any decisions on the performance of each SKU within the category and your available space. The result is optimised replenishment, availability, and overall customer satisfaction.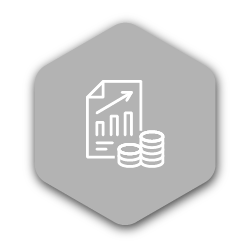 What are the financial benefits of category management?
1. You can improve your buying consistency
Category management enables you to optimise and improve your buying consistency. That's no matter if you are a retailer or supplier. Both benefit.
Let's say, for example, you're a retailer and you want to buy merchandise for your stores. When doing that, you'd need to consider the duration of time it might take to sell that stock to estimate when you would need to purchase more to restock your shelves.
At the same time, you can use category management to understand your days of supply at a category level as opposed to an individual SKU level.
Doing so allows you to buy stock for the entire category at more or less the same time, which as we've pointed out, improves your consistency. It also helps you with the management of costs associated with purchasing the required stock.
This, in turn, improves availability for your customer, which improves the overall shopping experience and entices them to purchase from you again and again.
2. You can reduce unnecessary costs around data errors
When working with data, it is often necessary, and important, to understand the data source to know whether or not it is accurate and thus trustworthy.
When extracting and transforming data for analysis, oftentimes the data can become corrupted, or slip through the cracks and be missed when analysing the data.
In this scenario, decisions taken on the incorrect data can mean lost revenue and a poor experience for your customers.
Category management mitigates the chances of these errors occurring by combining multiple data sources using data extraction and transformation tools and techniques that often remove the need for human intervention.
By combining these data sources into a single source of the truth and organising products into logical categories, data can be drawn and analyzed specific to a category to make business decisions that can be trusted and executed with confidence. This also reduces the cost of lost sales and customer dissatisfaction.
3. You can meet your category objectives with supplier collaboration
Through the process of implementing category management, you can collaborate with your suppliers on the shared objectives of any category relative to either party, whether that is increasing revenue or launching a new product range.
By collaborating, you can both understand the drivers of the objectives for the category and negotiate accordingly.
Consider the following: You're a retailer and you want to increase the bottom line of Category X. Meanwhile, your supplier wants to increase the visibility of their products within your store to gain mindshare. What do you do?
In this scenario, you could offer the supplier a higher percentage of the available space in exchange for a rebate or lower cost price of the products listed in the category.
This way, your supplier gets increased visibility by receiving a higher percentage of the available space and you get a higher return on investment due to the decreased cost of the SKUs purchased or a rebate from the supplier.
Conclusion
We've covered only a handful of the potential practical and financial benefits of implementing category management in your business. All have the potential to increase your sales, profits, supplier/retailer collaboration, and the overall satisfaction of your customers.
The benefits far outweigh the costs of implementation and resources required, and everybody - from retailer to supplier - should consider it.
Looking for advice or need a category management solution that can help your business? Visit our online store here for more information or book a custom exploratory consultation.