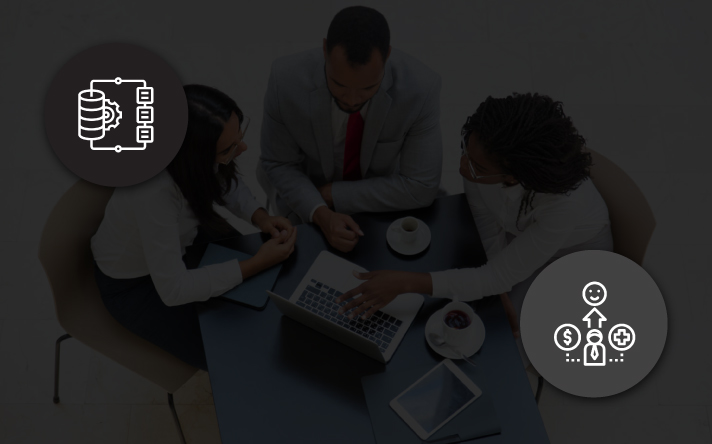 Want to hear a cold hard truth about retail? If you work in the industry and don't use your data correctly, all your efforts are counter-productive. Why? Because at best, you're guessing about what products to stock. You're also making assumptions about how to present them in-store. And don't forget the issue of failing to please your customers.
Fortunately, by investigating and understanding your data, you can achieve your goals and objectives. Before that can happen, there is the small factor of completing data integration.
About the contributors
Brian Nyamachiri joined DotActiv in 2013. An operations manager with over 10 years of retail experience, he currently oversees Adcock Ingram, Danone, GSK, Dr Oetker, Loreal, Makro, Premier Foods, Revlon, and UPD accounts as operations manager. He has a Bachelor of Commerce in Supply Chain and Operations Management from Unisa.
Cheré Joubert joined DotActiv in 2019 as a space planner for the Health and Pharmacy Department at Dis-Chem. Since then, she has changed roles to category planner. She has a Bachelor of Consumer Science in Food Retail Management from the University of Pretoria.
Daniella Klut joined DotActiv in 2021, working as a space and category planner on the Dis-Chem account. She has since been promoted to account manager, overseeing the Health and Medical Department. She has a Bachelor of Consumer Science in Food Retail Management from the University of Pretoria.
Tayla Grifo-Fanner joined DotActiv in 2016 as a retail space planner. She has worked on various accounts, including Pick n Pay. In 2020, she was promoted to the newly established Software Account Management team where she oversees various software accounts.

What is data integration?
Before arguing why data integration is key to successful category management, it's critical to explain it. That's because, in explaining it, it becomes clear as to why you need to complete the process.
In short, data integration refers to the process of pulling retail data that you gather from multiple data sources and placing them into staging tables. Data sources include your point of sales database, ERP, SAP and more. From these staging tables, specialist software can process the data automatically.
Pulling such data from different sources ensures that your results are all objective. Instead of one source of data, which can lead to a biased or a limited understanding of your business, you can have access to multiple sources.
Want to reduce the complexity of processing your data and increase its value? Let DotActiv help
That also speaks to the question of who should complete a data integration process. Here it is plainly: data integration is any retailer interested in harnessing the full potential of their retail data.
Let's say you want to determine your rate or sale or how much stock to order each month. By combining your point of sales data with your warehouse data, you have every opportunity to get that right.
The benefits are also endless and cover both practical and financial sides. Continuing from the above, you can prevent out of stock or overstocked situations and satisfy your customers because you can always hold the items your customers want.
Why is data integration key to successful category management?
The above-listed benefits are only a few of many others, all of which show how completing data integration can help your business move forward. Of course, there are not the only benefits. There are many others that we haven't yet unpacked.
There are also multiple benefits to completing data integration if you consider category management as a solution. Spoiler alert - we recommend category management as a solution and would recommend it even if we didn't sell specialist software or offer the services.
Here's why:
1. It leads to a simplified category management process
By its nature, category management can appear complex and intricate. That's because it is. There are many moving parts and if any are not optimised fully, your efforts can be all for nothing.
But this is where data integration plays a role. It simplifies the category management process. How?
In simple terms, once integrated, it streamlines your data. That means instead of extracting data from one source and importing it into another, you can gain access to it directly. That also means that the process is seamless.
Let's say, for example, you want to build a planogram for a specific category. An effective planogram uses data. Using an integrated database, you can thus import your data directly from the database into your planogram. That also allows you to avoid any unnecessary errors when creating a CSV and importing any data manually. We touch on this error and its relation to the data integration process in another point below.
Another example is when completing a category analysis or building ranges. Once you have integrated your data, you can pull a data cube for a relevant period and category and analyse the results. Doing that will assist you in your efforts to choose the right products that will allow you to increase your sales while pleasing your customers.
2. Data integration reduces the time and complexity of data processing
Once you have completed the database integration process, your information flows seamlessly between your systems and the specialist software that you use. In this case, that specialist software would be DotActiv.
Because data integration automates the process, it means you don't need to spend much time processing your data. In reality, it's very little time spent on this, which includes formatting and transferring data.
Do you want to start building a planogram, floor, cluster or assortment plan? Because your data imports and exports automatically, you can begin at the click of a button. And it's all accessible from a central point.
Let's consider you want to build a planogram. While you can still complete one by importing data from a CSV, it's time-consuming. It means whenever you want to update a planogram with new data, you must request an Excel file. That Excel file would need to be cleaned, formatted and classified before you could import the data.
Compare that with pulling data from a data cube - a smaller aggregated subset of data from your database for easier handling - instantly. There is no comparison. A benefit of reducing time here means you can spend more on analysing and understanding what's happening in your business, thereby allowing you to make better decisions.
3. It increases the value of your data
By now, you'll know about the importance of retail data and what you can achieve with it. Any efforts around category management are ineffective without data.
However, that is another element we want to add here. While individual datasets are valuable on their own, when you combine them, you develop new insights. You can extract more value through these multiple insights.
Let's say, for example, you look at your data at the end of the month. You notice an increase in sales for a product (spotted by looking at your POS data). Looking at the space allocation for that product on your planogram and any external marketing efforts, you find that you haven't made any changes for either. That could be an opportunity to increase shelf space for the product.
Another example could be to use data around your product shelf capacity to improve the efficiency of your inventory replenishment. By completing the data integration process, you're using multiple datasets, which means you can make category management decisions that will allow you to improve any aspect of your retail business.
4. Data integration allows your data to become more accessible
We mentioned this point in passing earlier in this article. It's worth reiterating.
Data integration allows your data to update automatically based on a set frequency. It can be on a daily, weekly or monthly basis. It's also accessible from a central place. That means that any user can have access to your data at any given time.
That might sound problematic, but that's far from reality. It's the opposite. When we mention 'any user', there are prerequisites to who has access. If, for example, you were using any of DotActiv's category management services, the users would be those who work directly on your account and no one else. It's permission-based so no one outside can have access.
Let's say that you allow access to the DotActiv category planner that works on your account. It could be one or multiple, depending on your environment and budget. By providing the category planner access to your data, they can analyse it in any format and deliver end-to-end category management services.
That includes cluster optimization, assortment optimisation, floor space optimization and planogram development, depending on the work needed.
5. It reduces labour costs and unnecessary errors
A final reason for why it's worth completing data integration is two benefits in one. However, unlike the other benefits which are all practical, these focus on the financial aspect.
The first is that data integration reduces labour costs. How? It goes back to the automation aspect of data integration. Since data transfer is automated, you can save significant time and costs.
The knock-on effect of this first financial win is a reduction in any costs associated with data inaccuracies. Because of automation, you do not need to concern yourself with any unnecessary errors that could creep in due to human error.
Here's an example to further explain it.
Let's say that you want to create a planogram. You can either do it yourself using the DotActiv software or have one of our category planners complete it for you. Either way, whoever is responsible for building the planogram does not need to import the data from a CSV (i.e. manually) to refresh it with the latest data.
Because of the integrated database, it's an automated process. The data is already in the database, waiting for you to import it into the planogram. All you would need to do is import the data before you start building the planogram.
Conclusion
Data integration is an integral part of successful category management. That's not just a statement if you consider all of the above. While you can build planograms manually, for example, it's far easier and less stressful once you've completed the data integration process.
Are you interested in completing data integration, thereby reducing the complexity of category management and improving your efficiency? Book a custom consultation with a DotActiv expert here for more information or visit our online store here.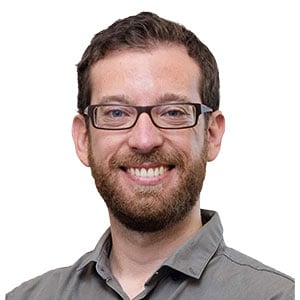 Darren Gilbert
Darren Gilbert joined in 2017 and is the content manager. He has a Bachelor of Arts in International Studies from the University of Stellenbosch.