Vendor management, and everything that encompasses it is neither easy nor simple. It takes time and hard work to get right. In that way, it's very much about the process. That said, once everything is working as it should, it makes all your hard work worth it. In fact, you'll wonder why you didn't try to implement a process sooner.
What is retail vendor management?
Before we dig deeper into the topic that is vendor management, it's essential to define it.
The best way to do that is to consider the word 'vendor'. In simple terms, a vendor is a person or company that makes goods or services available to another company. It can be your manufacturer who produces goods to sell on to wholesalers who are, in turn, vendors to retailers. In fact, if you were to follow that train of thought, you could also argue that retailers are vendors to customers.
But let's not get ahead of ourselves. In the context of this piece, we're referring specifically to the management of those vendors who supply goods and/or services to retailers. In short, your suppliers.
And a significant part of managing your suppliers revolves around maintaining the retailer-supplier relationship. Just to note, it's crucial that this relationship, which is a partnership, remains healthy and robust at all times. You only need to consider the benefits to understand why.
For one, since a supplier can also be a category captain, managing this relationship appropriately allows you to continue to receive the best promotional lines, special offers, rebates and shelf placement advice where needed. There is also the point that you want to offer the best brands at the best prices to remain competitive in your market. You'll struggle to do that if you don't have cooperative suppliers.
On the other hand, you'll receive support in handling overstocks. As much as you might not want to hear it, there will come a time when you're faced with dead stock that you need to shift. In that case, you'd need to do a deal with your supplier to return the stock with minimum financial impact. Again, without a healthy relationship, that deal becomes harder to broker.
Of course, it's not all about what the retailer wants. As we've mentioned, this is a partnership. That means it's mutually beneficial. Thus, if you're a supplier, retailers can help you to build and establish your brands in-store, which in turn will build customer loyalty. There is also the fact that collaboration will result in better topline performance for you both.
How do you know if a retailer-supplier relationship is on the rocks?
As much as your goals as a retailer are to make a profit and please your customers, neither of these can happen if you don't first establish a stable relationship with your suppliers. After all, if you don't have a product to sell, can you even call yourself a retailer?
Of course, establishing a solid partnership with your vendors is only one part of the whole. It's also often easy enough to do this. It's rather the second part - the ongoing management of this partnership - where you'll find out if it's worth continuing with a supplier or not.
Fortunately, you can spot when this relationship is in trouble. While there could be many reasons why it deteriorates, at its heart is a lack of respect.
Download your free copy of our Category Management Collaboration Guide
For retailers, the lack of respect could manifest into a situation where appointments are made with suppliers but not honoured. On the other hand, it could include bullying suppliers into unsustainable pricing or not listing new products lines without giving a reason.
For suppliers, it could be as simple as offering poor discounts or promotions, refusing to make a deal to take back stock or holding back information or advice that could help grow a retailer's business. Regardless of which side it originates from, both will suffer.
And you'll need to decide whether it's worth repairing or better to move on.
Building an efficient retail vendor management process
Understanding the benefits of forming a good relationship with your suppliers as well as the consequences of failing to maintain it, will only get you so far. You also need to implement a process to help you make the most of this relationship.
That's where the vendor management process plays a role. And it involves a few steps.
1. Establish your goals
The first step in building an efficient retail vendor management process is evident. You need to establish your business goals. In other words, what do you want to achieve as a retail business?
We've already mentioned increasing sales and profit and pleasing your customers, both of which can be done by employing category management best practices, are worthwhile goals. However, these are broad objectives that every retailer should strive to achieve.
At this stage its rather about digging deeper. Your goals need to be defined to differentiate yourself from your competition. What can you do to make yourself stand out from your competitors?
For example, you shouldn't stock every item in every range for the sake of having more choice. In fact, too much choice can be a bad thing. Instead, you'd want to consider the business objective of each of your categories and from there, choose the assortment that will meet the needs of your target market. The goals you decide on will also determine the ideal contribution of sales and units sold per category.
On the other side, your goals need to be realistic, not only so that you can convince yourself, but also your stakeholders. After all, they need to buy into your goals. If you can't give them a good reason why you're pursuing particular goals, you'd need to question if they are the right goals in the first place.
2. Choose the right suppliers
Once you've chosen your goals and all decision-makers have signed off on them, the next step is to set up your vendor requirements.
What do you require from your suppliers to meet your goals?
For example, your vendors must have the correct products or service ranges to meet the needs of your target market. More than that, they'd need to deliver the right quantity at the right quality, place, time and price. A service level agreement is worth considering too with regards to what to do about out of stocks, store call cycles and merchandising.
That said, you'll have better control of all of the above if you put all prospective suppliers through a screening process. With this, you're better equipped to choose the right suppliers. You can read this piece if you want to know how you can judge if you have the right suppliers or not.
In summary, it's when they have your best interests at heart.
3. Manage these suppliers
While you may have the right suppliers, and they have your best interests at heart, you still need to manage them properly.
To manage your vendors correctly, it's advisable that you set up a checklist. After all, this is all about performance, and you need a way to measure it. Below are a few actions you can take:
Schedule meetings between the key account managers of both the suppliers and buyers to discuss goals and ensure that everyone is moving in the same direction.
Monitor and review the service level agreements that you initially agreed upon.
Create a list of known value items that you'll never be outpriced on.
Negotiate everyday low pricing from your suppliers in return for minimum volumes on these lines.
Agree not only on targets for your promotion lines but also on your promotional SKUs. On this point, it's also worth measuring your promotional success and providing your suppliers with feedback on what has worked and what hasn't.
Just to note, the above actions aren't all-encompassing. There are many other actions you can take as well as those that you don't have to follow, depending on the size of your business as well as your circumstances.
For example, if you are a small retailer, while you should set up a service level agreement, it might not necessarily need to be exhaustive. At least in comparison to a service level agreement between a larger retailer and supplier. In that case, it's crucial for the sake of accountability, especially so if you want this relationship to remain intact and healthy in the long run.
4. Meet your initial goals
By choosing the right vendors and managing them appropriately, the result is that you'll meet the goals that you had set out in the first place. That should be obvious.
Of course, it's also worth pointing out that the actions taken under each step of the vendor management process, aren't set in stone.
For example, when managing your suppliers, you might find that what you're doing isn't helping you to meet your goals. You'd thus need to look at different ways to address the problem. It could mean meeting more regularly or updating your service level agreement (SLA).
On the other hand, when choosing your vendors, if you find that the screening process isn't working as you intended - the wrong vendors are slipping through - you then need to tighten it. That could mean including additional requirements or refining the process.
And then there is the choice of whether or not you want to change your goals. In that case, it will affect every other step after it. That doesn't mean you need to choose new suppliers - they can adapt to your new goals.
That said, all of the goals you decide on should be measured against a preset time frame. They should also include a category management scoreboard with milestones that you can monitor over a period to measure the success and achievement of your goals.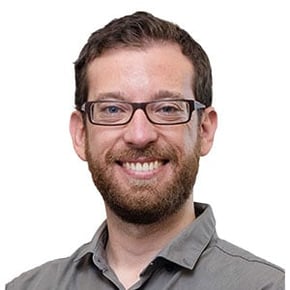 Darren Gilbert
With over 10 years of writing and marketing experience, Darren joined DotActiv in 2017 as a content writer where he was responsible for producing blogs, Ebooks and more. He has since worked himself up to the role of content manager, where he oversees all and any content produced by the company. He has a Bachelor of Arts in International Studies from the University of Stellenbosch.