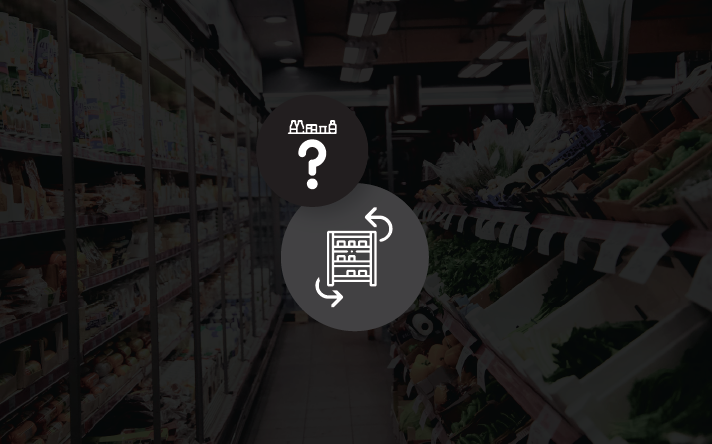 Excellent shelf placement is critical for your stores for this simple fact: what happens on the shelf is the moment of truth. It's the culmination of all of your planning. It's where your customers will experience what you have to offer and form opinions. It can also make or break your business.
But let's step back a bit and first look at what we mean by shelf placement.
In this context, shelf placement refers to the decisions made around where to place your category, sub-category, and segments on the shelf. Also, where to put a product and, in turn, where that item fits into your overall category.
It's one thing to get the exact position of a particular product on the shelf right - whether it be eye level, creating an eye-catching brand block or placing it according to its sales performance. However, if the product isn't in the correct category first and foremost, it could be disastrous.
For all your category management efforts to culminate into success, you need to look at shelf placement beyond individual categories but rather where your products fit into the bigger picture. After all, when a shopper comes into your store, the final point of purchase where they make their decisions is when they see a product on the shelf.
About the contributors
Corli Pretorius joined DotActiv in 2020 as a retail space planner on the Dis-Chem account. She studied BsC Consumer Science with Business Management at the North-West University.
Nadia Cloete joined DotActiv in 2017 as a shelf planner, creating data-driven planograms for Makro, a wholesaler chain and subsidiary of Massmart that has international ties to Walmart. She currently works on the Makro General Merchandise account.
Sonja Roos joined DotActiv in 2019 as a space planner. She has a BA in Fashion Media and BPhil Honours in Marketing Management. She is currently working on the Makro account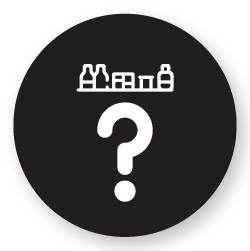 Why should you pay attention to you
r shelf placement?
1. Shelf placement looks beyond individual categories
When a customer walks into your store with a list of products in mind, they already subconsciously know which category they will most likely find them in. If they have shopped in your store before, they'll also know where to go.
Let's say, for example, a customer walks into your store looking for sugar. They'll already expect to look for the aisle with all your baking aids. It's the same if they're looking for peanut butter or cereal - they'll go to the aisle where they expect to find these items.
Thus, when deciding where to place your products on the shelf, you must keep these logical custom assumptions in mind.
If a product isn't in the category that they expect, you should at least place it adjacent or close by to where they expect to find it. That alleviates any unnecessary customer frustration. When using category adjacencies, you must spend time deciding what to place where. That includes choosing an adjacency that fits with customer expectations.
If your customers have difficulty finding a product - be it in the category they were expecting it to be or at least in a section close by - it could result in smaller basket sizes. We touch on that point in this piece. It could also lead to no purchases, which in turn, could lead to customer dissatisfaction.
2. Wrong shelf placement leads to a poor customer experience
As mentioned above, another reason to pay attention to this is the point that if you get your shelf placement wrong, it can and will lead to a poor shopping experience.
It's easy enough to explain when you ask why.
Imagine placing your products incorrectly on a shelf or in illogical categories. How are your customers meant to find them if they don't know where to look? How do you expect your customers to shop in your store?
The only result is a poor customer experience for them and a decrease in sales for you. In reality, it could have more devastating consequences - shoppers who decide that it's not worth the effort visiting your store.
As explained above, your customer needs to easily and quickly find the product they need. To help, you can spend time studying the customer decision tree for each category to inform your decision of where to place products.
A customer might see it as an inconvenience if they have difficulty finding products or, even worse, if they cannot find a product altogether despite you stocking it.
3. Excellent shelf placement will increase basket size
If you take a logical approach to shelf placement, basing it on the customer decision tree, your customer satisfaction and basket sizes will likely increase.
That is because your customers can easily find what they want. There is also less hassle because it allows them to navigate your store easily. The direct result is a more enjoyable shopping experience, which you should always aim to achieve.
If you're looking for more ways to increase basket size, you can spread your high-traffic categories out across your store. Cross-merchandising complementary products is another good strategy. In either case, so long as it's logical - a shopper can understand why you've placed your products so - you can expect an uptick in sales.
Going back to our point about it being a moment of truth, we'd like to add one thing. Enticing your customers to walk down the aisle and visit the shelf that holds the product is only half the battle. You also want them to take the item off the shelf and place it in their baskets.
However, if they can't find the product, you've lost the sale.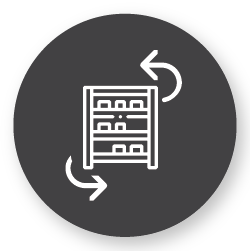 How should you approach shelf placement?
1. Always keep your consumer decision tree in mind
We've been mentioning it throughout this piece. If you want to pursue excellent shelf placement, you need to keep your consumer decision tree in mind. We'd go so far as to argue that besides data, it's the one other constant that can have a major impact on the success of your store.
Ultimately, you want to give your customers an enjoyable shopping experience. It's one where they can find what they want. One that doesn't frustrate them. And one that allows you to increase your sales and profitability.
We've written about the importance of consumer decision trees before: without one, you can't expect to complete an assortment planning exercise. That's only the beginning. It also affects any planograms that you build. As a category management tool, planograms are critical to helping you understand where to place your products on the shelf.
That said, it is critical to be aware of making any mistakes when setting up your category hierarchy. As noted in this article, if you don't spend enough time learning how best to present your products to your customers, you can, quite easily, find your business suffering.
2. Always ensure you have a logical category flow
Besides always following your consumer decision trees, it's also critical for you to set up category flows that make sense to anyone shopping in your store.
It comes back to make your store easier to navigate - all of our points circle back to this fact. It makes it easier for anyone to find what they need.
Let's use the same example as we did above. A customer enters your store expecting to find sugar in the baking aids aisle. They'd thus walk to the aisle where they can browse the different sugar brands and choose one. They might then decide they need coffee or tea and so they'd visit the aisle where they expect these items.
If they cannot find it in these items in the aisle they expect, they might still look for it in the adjacent categories. This is not ideal as you want to meet their exact expectations and have the product positioned where they first look. That's not always possible.
It's also why if you're using category adjacencies, it is crucial to have them in a logical flow. In the event of a product not being in the expected place but rather in an adjacent category, it will still be easy to find. You can expect some shopping frustration.
If you are looking to create a logical flow, you should answer these questions about your categories.
3. Always keep your complementary products in mind
Similar to category adjacencies and logical flows is the importance of your complementary products.
Having complementary products close to each other through correct shelf placement can have tremendous benefits such as increased basket sizes and sales.
For example, a customer visits your store looking to buy utensils and you've merchandised a utensil holder in an adjacent category. Because of excellent shelf placement, which stems from the point that you've considered how your customers shop your store, you know that they're likely to purchase it.
At worst, they'll know where you've placed these items so that if they need the item during a future shopping trip, they know where to find them.
Together with that is the point that as they start to see more cross-merchandised products, they'll come to expect this from you. They'll expect to find complementary items nearby. What's more, as you continue to provide this, you're increasing your reputation as a go-to store for items.
It's also worth pointing out the importance of data here and for any of your category management efforts. We cannot overemphasise the importance of being data-driven in everything you attempt.
Conclusion
To find the perfect shelf placement for all products across different categories, DotActiv's category management services can help. Through the creation of data-driven planograms as well as tools like custom reporting and functions such as our highlight feature, you can see and understand the optimal placement for each and every product in your store.
Looking for advice or need a category management solution that can help your business? Visit our online store here for more information or book a custom exploratory consultation.