So you're interested in introducing a new product category into your store because you hope it'll bring you increased profits and show customers you can offer them more. Both are good reasons to bring in new products. But first, answer me this: does offering this new category make business sense?
There are many reasons why you should introduce a new product, a few of which we'll unpack in this article. Of course, there are just as many reasons why you shouldn't. And, if we don't cover both sides, it's easy enough to make a mistake.
About the contributors
Isabel Wessels
Isabel joined DotActiv in 2017 as a senior space planner, creating data-driven planograms for one of the largest pharmacy retailers in Africa - Dis-Chem. She was promoted to account manager for Dis-Chem's FMCG department in 2019.
Justine Brown
Justine joined DotActiv in mid-2019, creating data-driven planograms for Makro, a wholesaler chain and subsidiary of Massmart that has international ties to Walmart. She currently works on the Makro Food and Liquor account.
Pravashnee Nageshar
Pravashnee joined DotActiv in 2015 and has worked on multiple accounts including Cerebos, Food Lover's Market, Spar Pharmacy and Ultra Liquors. She is currently an account manager with a portfolio that includes Adcock Ingram, Danone, L'Oreal, Revlon and UPD.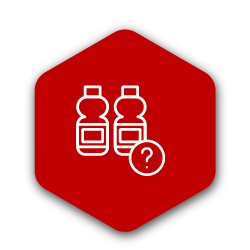 Why should you evaluate the products you stock in-store?
Before we can understand when you should introduce a new product category, and when you should refrain, it's critical to focus on why you should evaluate the products you stock.
There are a few reasons why, but the main one is this: consumer demands change. Of course, consumer demand is never static. There are known events for this change, such as seasons and trends. There are also new and unknown occasions.
COVID-19 is the most relevant example here. During the beginning of the COVID-19 pandemic and throughout 2020, there were massive fluctuations in consumer demand.
Customers were buying items that they didn't usually buy before. If they were already buying them, they were buying more of them than previously. They also preferred Basic goods over Luxury items.
Reporting for CBS News, Kate Gibson pointed out that demand for hand sanitisers jumped by 1400%. Meanwhile, in the UK supermarkets rationed food and other items.
How often should you evaluate the products you stock?
With an answer to why you should evaluate your products, the next logical question is How often should evaluate the products you stock?
It's best practice to update your planograms either once every quarter or every six months. By comparing the six months of data year-on-year, you can analyse and identify growth or decline in a category.
Of course, these reviews do depend on the category and seasonality. For example, let's say you stock Canned Vegetables. As noted in our article on why planogram maintenance matters, you might want to refresh your shelf plans twice a year because you know that your Canned Soup (which is part of the product grouping) will pick up during winter and drop off during summer.
[Free Ebook] Want to offer the right products to your customer during COVID-19?
If you want to know how to evaluate your product categories, it's a matter of reporting and looking at the right data.
You could use an Availability Report to understand how much merchandise you have in store and at your distribution centres to identify low stock and prevent out of stock. Meanwhile, a Product Performance Report can provide you with insights into the overall health of your business.
You could also perform a category analysis.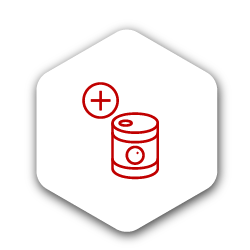 When should you introduce a new product category?
There are plenty of reasons to introduce a new category to your store. It's worth noting that we have only selected a few - there are more than those listed below.
1. If there is a demand for these products
One of the clearest indications that you should consider introducing a new product category is if you have customers regularly asking why you don't stock a product that they want.
Of course, there is a caveat. It's never a good idea to stock a product just because someone asks you to sell it. It's also critical that you analyse your internal retail data and combine it with any external market data that you can find to determine if it's feasible to stock the product or a small category.
Before ordering too much stock, you could consider placing the new product in your top contributing stores and evaluate it over a set period. Again, six months is a good period. If growth is evident, you could introduce the category to all of your stores.
Another option is to offer the product category online only. During your testing phase, it's critical not to overstock. Once you can determine growth, you can increase your stock levels.
There is also the placement of the category in-store to help you determine demand.
For example, if you want to introduce coffee mugs, you should merchandise it within the correct category at eye level next to products that customers usually buy together. Alternatively, you could merchandise it within the same aisle as similar categories.
Likewise, if you want to place a new product in an existing category, you can analyse its performance and determine if there would be demand for a new item.
Let's say, for example, that you want to introduce a flavoured gin. The first step would be to look at the overall performance of the Gin subcategory. From there, you can look at the segments of the Gin - Imported, Flavour, Local etc. Lastly, you can view the sales data of each segment to determine if it would make business sense to introduce.
2. If you can sell the product at a price that's cheaper than your competitors
Another reason for introducing a new category is if you can sell it at a price that's cheaper than your direct competitors.
Pricing lower when compared to your competitors will entice new and old customers to purchase your product. That much is certain. Of course, there are two things to note.
Firstly, once you have established your stores as the place to go to buy the product, you can always increase the price to rectify any loss in profit. Another option would be to merchandise these products adjacent to a product category that brings in profit.
For instance, you could sell Diapers at a lower price than your competitors, which causes a drop in short-term profit. However, it brings customers into your store to shop the category. You could then merchandise it next to Baby Wipes, which is a profit-generating category. When the customers shop in this category, they're exposed to the baby wipe products, which are used in conjunction with diapers, thereby increasing their basket size.
That said, it would still be worth stocking a new category even if you can't sell it at a lower price. You only need to consider point one on demand. Not only that, if your prices are not excessively higher than your competitors, it is still worth it. You can make a profit.
Also, at a macro level, it can positively influence the health of your business. Profit will be available to re-order stock of top sellers and so you can further expand and optimise your assortments by introducing new innovation.
3. If you want to target a specific customer base
If you're interested in attracting new customers to your store, introducing a category that they shop can help you.
But how can you achieve that?
For one, you can analyse market trends in depth.
Let's say you want to target the male grooming market. The market for these products exploded over the past year or so. It includes products such as Face Care, Beard Care, Shower Gels, and Fragrances. CNBC reports that Allied Market Research expects the Men's personal care industry to hit $166-billion in 2022.
Would it be worth creating a male grooming category for your business? It might provide you with a competitive edge. You could stock Beard Care products, which are usually available online or at Barbers and male grooming salons. By stocking these products, consumers could visit your store or add these products to their baskets when shopping other categories.
Secondly, the products would have to be positioned according to consumer behaviour. The majority of shoppers in this category are men. They usually want to enter and exit the store as quickly as possible. It's known as 'Search and Retrieve' method. Thus, the shopping experience should be made as convenient as possible
You could position this category near the front of an aisle. You could also take various male grooming products from other categories and merchandise them together, making it a Destination category for men. That's if you want to give this category such a role.
On the other hand, you can conduct a customer insights survey. As part of this, you can better identify the customer you're targeting, understand what they want and whether they are brand loyal.
Keeping the male grooming market in mind, your current customer base might only be women but you want to expand to include male products. Then why not ask your current customer base to share a survey with their male friends and family, asking them what they want from a category.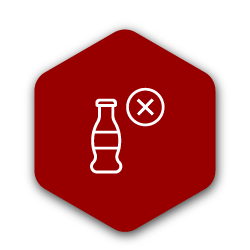 When should you reconsider the idea of introducing a new product category?
1. If you have no available space in-store
It's all good and well wanting to cater to the demands of your customers. After all, that's the point of retail stores - you provide shoppers with the products they need, where they want them and when they want them. It's also the aim of category management.
However, you can't expect to range a product without considering the space that's available to you. While you can make the same argument for both floor and shelf space here, in this instance, we're referring to your shelf space.
It's best to monitor the growth of a new category before providing it with too much shelf space. Keep in mind that when it comes to ranging a new category, many don't require a large amount of space if you just want to offer a small range of products. The general rule is to allocate a new product two facings and place them at eye level to ensure they are noticed by customers.
However, if you want to stock a new category like Edible Groceries, depending on your range and size of store, it will take up a lot of space. That's if we consider the fixtures and floor space.
If you've found that you have to stock the category - data shows that there is potential - but you don't have a lot of space, you could merchandise it on a gondola end and grow the category from there. You could also look at a poor-performing category and reduce the drops given to it to make the necessary space.
2. If it doesn't make sense for your stores to stock the product
You can still make room for a product category in your store if you can justify it by looking at data. However, there is one instance where you can't condone it.
That's when the stocking of such a category makes no sense. Here, we'd referencing both no sense from a store brand and from a customer's point of view.
When the category doesn't relate to any categories that you already have in-store, then that's a good indication. For example, if you are a Liquor store, it wouldn't make sense to stock printers. That's admittedly an extreme example but it hopefully gets the point across.
Here's a simpler way of explaining it: When thinking about your target customers, do you believe that they will buy products from this new category?
The idea of making a profit or selling the items for less than your competitors doesn't come into play here. If you can answer yes - they will buy it - then it's worth thinking about stocking - but only after you look at internal and external market data.
If no, then you have no business stocking the item. You might make a sale here and there. But you are more likely to end up with less space for products that are proven sellers and a storeroom full of unsold products.
Conclusion
If you want to get serious about offering the right products to your target market, it's time to consider investing in specialised assortment planning software. Besides helping you to select the right products, it will help you to place them correctly on the shelf to drive increased profitability. Visit our online store here for more information or book a custom exploratory consultation.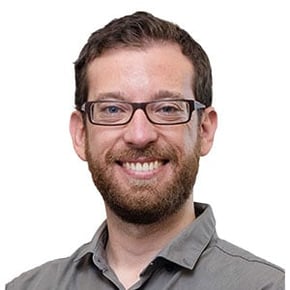 Darren Gilbert
Darren Gilbert joined in 2017 and is the content manager. He has a Bachelor of Arts in International Studies from the University of Stellenbosch.