WHY SHOULD YOU CHOOSE A DOTACTIV SOLUTION?
We'll create a customised assortment plan for a category of your choice, which reduces excess inventory holding, increases sales and improves your margins.

When you choose DotActiv, you can expect a mixture of the following:

Access to Talented People
Thanks to our partnerships with local universities and dedicated headhunting resources, DotActiv employs only the most qualified and talented people.
Deep Technical and Industry Expertise
Our global customer base and education investments enable us to understand how to achieve category performance efficiently.
Tried and Tested Methodologies
Our tried and tested methodologies bring clarity and simplicity to category management, resulting in consistent outputs that deliver results.
Powerful Proprietary Software
Our category management software allows us to deliver exceptional results as it considers the interdependent nature of category management.
"Thank you for everything you have done over the last two days. The special input and hands-on hard work are really appreciated. Thumbs up to the team at DotActiv."
Ben Lubbe
Retail Operations Manager at SPAR, Pharmacy at SPAR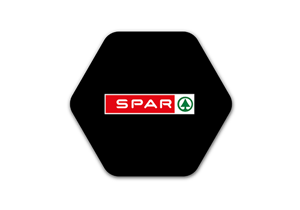 WHAT CAN YOU EXPECT?
Our consultants will develop a recommended assortment for a category of your choice that you can implement in-store. When we deliver this complimentary service, we follow the same methodology that we would when delivering any of our other category management services. It includes four consultations.
TOUCH
Performance Objectives
We'll understand your assortment needs and recommend ranging considerations to help you achieve your goals.
TOUCH
Preliminary Plan
We'll build a ready-for-implementation space and inventory-aware assortment plan, complete with data.
TOUCH
Plan Delivery
We'll deliver the ready-for-implementation assortment plan, complete with data and explain the rationale behind our suggestions.
TOUCH
Performance Analysis
We'll present a category analysis so you can understand which are your best and worst-performing products and take action.
"Matthew from DotActiv fits into the team like a true team player and it feels like he is part of Indigo Brands and not just a contractor. DotActiv does not need supervision, they just get on with what needs to be done and achieved, which is really great especially with the workload we have at the moment."
Jacqueline Kinnaird
Trade Promotion and Activations Manager at Indigo Brands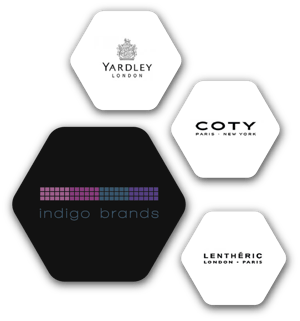 WHAT DOTACTIV EXPECTS FROM YOU
For DotActiv to develop and recommend data-driven strategies for each sub-grouping of products for your category of choice, it's critical that you provide us with key details.

01

An Integrated Database

02

Relevant Sales Data

03

Measurable Objectives

04

Display Hierarchy

05

Role, Strategies & Tactics

06

A Planogram

07

Merchandising Principles

08

Ranging Rules
An Integrated Database
With an integrated database, you can have a seamless flow of data to and from your software. This integrated database must include complete sales information for all of the stores you want to be included in the clustering exercise.
Relevant Sales Data
We'd need all the relevant retail data. This data includes sales and units sold as well as a period from and period to date. It also includes information about your category and its products, such as whether the products are sold seasonally or frequently.
Your Measurable Objectives
We require clear objectives that you want to achieve so that we can apply the correct assortment rules to the different levels of the category.
A Display Hierarchy for Your Chosen Category
Before we can develop and recommend data-driven strategies, it's critical that you classify your category. At a minimum, a typical display hierarchy includes Category, Sub Category, Segment, and Sub Segment.
Category Role, Strategies and Chosen Tactics
You need to provide us with the role, strategies and tactics you've chosen for your category cluster so that we can use this information to select the correct assortment.
A Planogram To Connect to, to Establish the Range Cap
We require a planogram for your chosen category that you want us to range. Our consultants will also determine your range cap for your category cluster to avoid any over-ranging of products.
Merchandising Principles
By providing us with your chosen merchandising principles, we can build a planogram that includes all the right products without over-ranging. We can also use these principles to estimate the range cap.
Ranging Rules
DotActiv uses standard assortment rules built into the software, which along with templates and plans allow us to customise assortment strategies for a category. These rules use product data to calculate which products to stock in a store.