GET PLANOGRAMS IMPLEMENTED FIRST TIME, ON TIME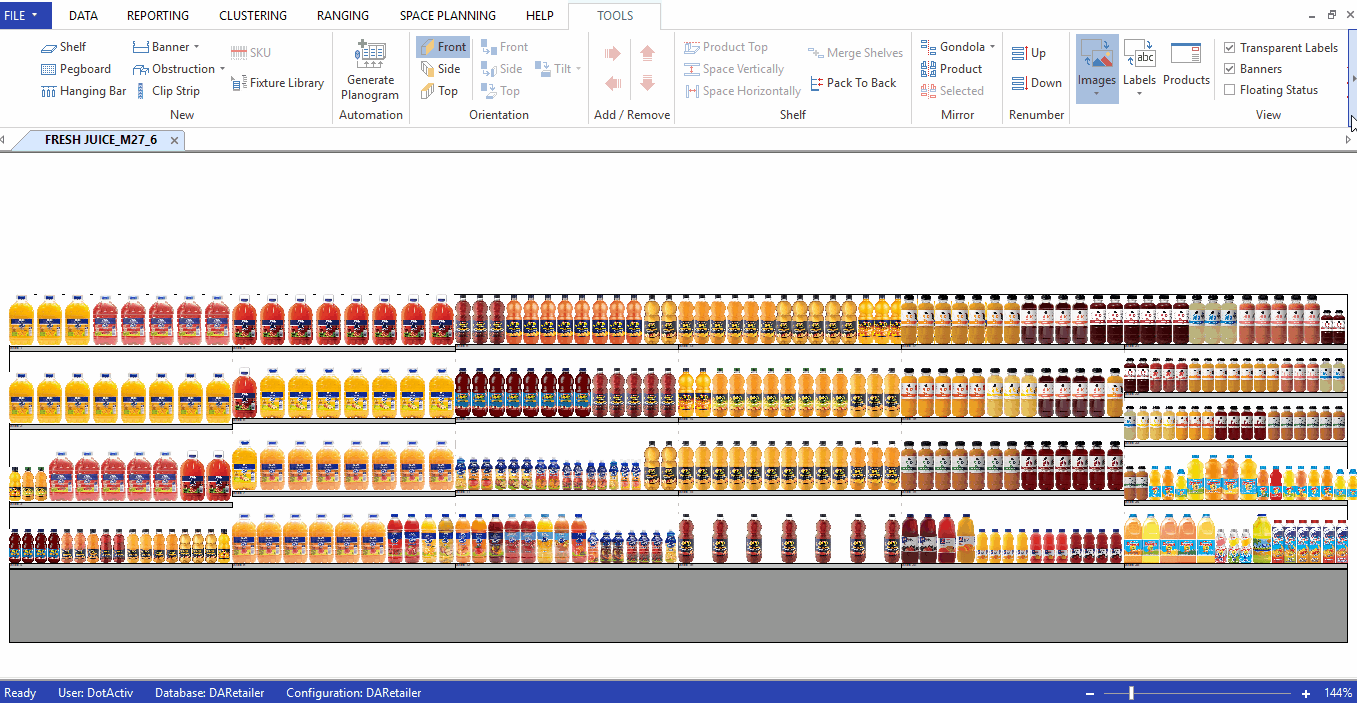 Designed to suit your business' team management needs, Activ8 has a built-in function that helps you to bridge any communication gap between your head office and stores to get planograms implemented accurately and efficiently, every time.

Sign up now to get free and unlimited access to Activ8 for the first four months. Your first 20 users are free ongoing.
SIMPLE FEATURES. POWERFUL RESULTS.
You no longer need to battle to get your planograms implemented correctly or on time. Activ8 automatically sends new and updated planograms to store users for you.
SEND PLANOGRAMS TO STORES
WEB BROWSER
CUSTOM QUESTIONNAIRES
HOSTING
LIMITED INTERNET ACCESS NEEDED
PLANOGRAMS SENT TO STORES AUTOMATICALLY
Activ8 integrates with DotActiv Enterprise, enabling the software to automatically send new and updated planograms to store users for implementation. We built Activ8's planogram features with one goal in mind - get your planograms implemented fast so you can reap the benefits of your category strategies and tactics.
ACCESS VIA WEB OR PHONE
Access Activ8 from your favourite web browser, be that Google Chrome, Internet Explorer, Mozilla Firefox or another. You can also access and send implementation information for new and updated planograms from Activ8's Android or iOS mobile app.
CREATE CUSTOM QUESTIONNAIRES
Create simple or complex questionnaires for your users to answer. This feature helps your managers to get accurate information from and about stores faster.
YOU CAN HOST OR WE CAN
Every retailer has a different set of requirements and circumstances so you can host Activ8 on your own servers or we can host the solution for you. Either way, the choice is yours.
WORKS WITH LIMITED INTERNET ACCESS
Not all stores have fast internet so we designed Activ8 to be fully functional and reliable at stores with slow internet.
BOOK YOUR CUSTOM EXPLORATORY CONSULTATION
Looking for a team management solution that enables you to maximise the work output of your mobile workforce? Software that allows you to create custom questionnaires and report on store compliance?

After booking your free online exploratory consultation, you can expect us to research and evaluate your unique context. We'll create a personalised agenda to match your business' interests, goals and context.

We'll reach out to you before your consultation to share your personalised agenda. You're welcome to request any changes or additional points.

We'll consult with our internal experts to curate and customise conversation points, content, and the presentation so that it's in line with your personalised agenda. Depending on the outcome of our consultation, we'll schedule a separate custom advisory consultation to share our proposed recommendations with you.