TRUST DOTACTIV TO BUILD AND MAINTAIN YOUR DATABASE
With our years of experience working with databases and all sorts of data from every corner of the globe, you can trust that we have probably seen it before.
Our team uses a refined process of analysing new data sources and finding the fastest possible solution to accurately process this data into your category management database so that you can use a single platform for all your category management needs.
When starting with a new data source, our consultants will work with you to ensure that you understand the content of your data. This ensures we deploy the correct data processing steps for fast and accurate data processing each and every month.

Our team will also provide you with validation reports after each import so that you know that not a single byte has been missed throughout your data's journey.

GET ACCESS TO POWERFUL DATABASE MANAGEMENT FEATURES

All DotActiv consultants use our powerful all-in-one category management software to deliver our Database Management Services. Our software enables our consultants to deliver exceptional results because it considers the interdependent nature of category management.

LEVERAGE OUR TRIED AND TESTED PROCESSES
We have developed an unrivalled proprietary process that allows us to deliver our Database Management Services to perfection and in a manner that offers you the consistency, peace of mind, expertise and resourcing you need to enhance category performance and efficiency in record time.

Our processes are informed and continually refined by our ever-expanding global perspectives and deep understanding of what category management, planning, procurement and marketing teams need from a category management service provider.

Our consultants deliver highly organised Database Management Services through a comprehensive RACI matrix applied at every step of our four-level deep proprietary business process value chain.

Expect a professionally orchestrated effort that consistently results in improved category performance and efficiency.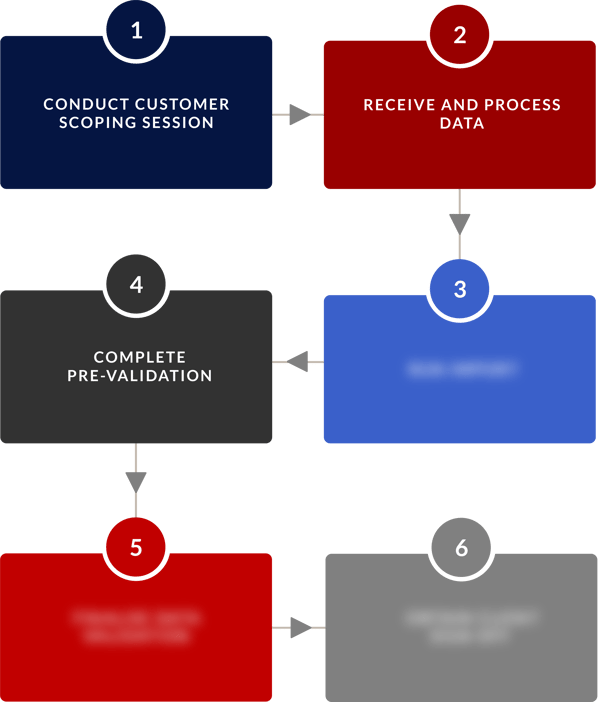 "Our UPD partnership with DotActiv in delivering Category Management to our valued customers (pharmacies) yielded positive sales growth across all regions where planograms were implemented in the past year, and we could not have done it without DotActiv support."
Ryan Conybeare
UPD New Business Development Manager
GET RIGHT INTO WORKING WITH ONE VERSION OF THE TRUTH
Working with multiple data sources or complex data can be extremely time consuming and cost even more if you get it wrong. Everyone has their core business, and with accurate data as the building blocks for all things DotActiv, we truly understand what it takes to build and maintain an accurate database.

When you choose DotActiv's Database Management Services, you can leverage the full mix to improve your performance in record time.

ACCESS TO TALENTED PEOPLE
Thanks to our partnerships with local universities and dedicated headhunting resources, DotActiv employs only the most qualified and talented people.
DEEP TECHNICAL AND INDUSTRY EXPERTISE
Our global customer base and education investments enable us to understand how to achieve category performance efficiently.

TRIED AND TESTED METHODOLOGIES
Our tried and tested methodologies bring clarity and simplicity to category management, resulting in consistent outputs that deliver results.


POWERFUL PROPRIETARY SOFTWARE
Our category management software allows us to deliver exceptional results as it considers the interdependent nature of category management.


STRATEGIC, TACTICAL AND TRANSACTIONAL SERVICES
We deploy a mix of strategic, tactical and transactional services to deliver meaningful results in record time to act as true partners to our clients.



RESULTS-CENTRED SERVICE WITH CLEAR ROI
We use agreed-upon objectives to guide our category optimisation services, which we measure continually to refine strategies and tactics.



CONVENIENT TIME-SAVING FORMAT
We use agreed-upon objectives to guide our category optimisation services, which we measure continually to refine strategies and tactics.



Our talented and professional consultants are approachable, sincere and helpful. We always strive to deliver honest and constructive advice.



BOOK YOUR CUSTOM EXPLORATORY CONSULTATION
Looking for a category management solution that suits YOUR needs? One that will help you improve your business and deliver the results you want?

After booking your free online exploratory consultation, you can expect us to research and evaluate your unique context. We'll create a personalised agenda to match your business' interests, goals and context.

We'll reach out to you before your consultation to share your personalised agenda. You're welcome to request any changes or additional points.

We'll consult with our internal experts to curate and customise conversation points, content, and the presentation so that it's in line with your personalised agenda. Depending on the outcome of our consultation, we'll schedule a separate custom advisory consultation to share our proposed recommendations with you.
THE DOTACTIV IMPACT
Our clients have all seen a significant impact on their bottom line when they use a combination of our services including Database Management Services.

5% to 30%
increase in sales and profit
15% to 30%
increase in stock turns
5% to 10%
decrease in stockholding
WHY SHOULD YOU CHOSE A DOTACTIV SOLUTION?
Implementing a category management solution in your business makes sense because of what you can gain from it.
Control rising inventory levels

Improve category profitability

Maximise your selling space

Create visually appealing displays
Identify opportunity gaps
Increase foot traffic
Increase basket sizes
Ensure product layout consistency
Improve your buying consistency

Reduce out of stocks

Make smarter business decisions

Reduce excessive inventory holding
"I'd like to thank DotActiv for their outstanding assistance, especially Mia who was very patient with me. I am new to DotActiv and with their help, I was able to quickly achieve my objectives."
Giorgi Pirtskhalaishvili
Ori Nabiji
ENJOY A CONVENIENT ONLINE SERVICE EXPERIENCE
We provide professional category management software and services to blue-chip retail clients worldwide without the hassle and expense of on-site consultations.

We can host all consultations remotely via your preferred video conferencing tool. We also offer our services across all time zones. All of our work is subject to senior oversight from DotActiv management to ensure the highest quality outputs.