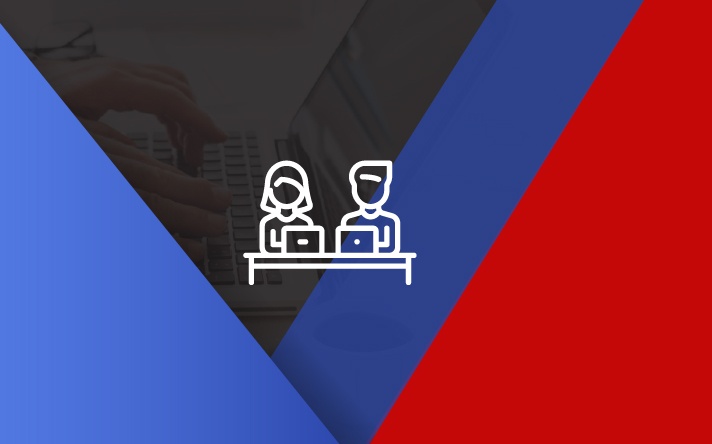 Less than a year ago, DotActiv didn't have a global Partner Programme. The idea hadn't been considered. But that all changed when we were approached by Ozcan Balioğlu. A retail industry veteran based in Turkey, he had recently left his career to start his own company, which would offer retail consulting services. He also wanted to offer a planogram solution and needed a partner to get speed to market.
That's where we come in. And since that initial partnership with ReTailor Consulting, the number of DotActiv partners has grown and includes retail-focused businesses based in Colombia, Mexico, Spain, and most recently Canada.
Interested in becoming a DotActiv Partner? Here's everything you need to know:
What you get as a DotActiv Partner
1. We'll customise our agreement to your needs
Before we take an in-depth view of what you can expect to receive as a partner with us, it's important to point out that not all partnerships will be the same. As a result, we'll customise our agreement with you.
One reason for this is that you'll have a different set of needs from our next partner. The other reason is that we don't want to give you a generic, non-personalised proposal. This is about building a business together and we can only do that by creating a personal experience and allowing for flexibility.
2. We'll provide you with premium training
When you sign up as a partner, besides helping you with marketing (and sales support which we will touch on below) we'll also ensure that you receive hands-on training, which will give you and your team the confidence and knowledge required to become trusted category management advisors.
That means that not only will you get access to all of our training resources but our team will provide you with personalised training too. This training will also include in-depth explanations of best practices and all the different concepts that are important to the category management industry.
By the time our sales team has finished training you and/or your team, you'll have a level of category knowledge that will help you compete for local business.
3. We'll provide you with marketing support
Once training is done, we will set about providing you with the marketing support that you need to begin generating leads for your business. Sometimes that would include setting up your own partner website, which will be a replica of ours, and others it would mean handing over sales-ready leads directly to your sales staff.
Of course, the partner website that we mentioned would be in your own language, which will make it that much easier to generate qualified leads for your business each month. Not only that, but we'll also work with you to localise your content in an effort to match your language preferences.
By the end of this process, you'll have a well-oiled partner website or at the very least a steady flow of sales-ready leads.
4. We'll provide you with expert sales support
As much as the training we give you is to ensure you can run things on your own, that doesn't mean we will leave you hanging - especially when it comes to sales. After all, your success is our success.
For the first three to six months, we will provide you with expert sales consulting. That means we will literally walk beside you as you sell your category management solutions. If you have a sales meeting with a potential or current client, our team will be there with you.
5. You'll get to earn revenue from reselling our software
As a partner, when you sell DotActiv software you get 30% of the revenue ongoing. This is an annual commission, so you will continue to earn 30% of the revenue from the licenses sold and supported by you for as long as that customer remains a customer.
All customers (be they yours or ours) pay the same price. As a result, you don't have to worry about unfair competition.

What we look for in a Partner
6. Commitment
To be successful at anything in life, you need to commit to it. Want to succeed at running your own business? Then you need to do something about it. The same goes for a partnership with us. If you want to succeed, you need to commit fully.
We will get into time specifics in the next point, but suffice to say, if you're not committed to this, it's simply not going to work out. We are looking for people and companies who are professional and passionate about retail and providing solutions.
If that is you, then we should talk.
7. Time and effort
This goes hand in hand with commitment. If you have truly committed then putting in the necessary time and effort shouldn't be a problem.
That said, it's worth noting what we mean by time and effort. So let's put that into perspective.
From the first point of contact between our sales team and your business, through to the numerous training meetings to get you up to speed with our software we would have invested significant resources into getting you up to speed. In return, we look for partners that are going to invest time and effort into making the partnership work.
8. An established business operating in the retail industry
When it comes to choosing which businesses we partner with, we have to be picky. Why? You only need to look back at the amount of time we invest in each partnership.
More than that, though, we'd prefer to partner with established businesses that already work within the retail industry and have a strong reputation.
How will we know if you have a strong reputation? Once you've shown an interest in becoming a partner, we'll do our own research, checking out your website to see what you're all about. We'll also take a look at your referrals to judge the level of the service that you currently provide.
9. Proficiency in English
As a partner, we insist that you be proficient in English. Why? It's simple, really.
As a topic and industry, category management can be complex and can't be understood within a day or two. It takes time to really get to grips with it and understand it completely. Now, add in a language barrier to that equation and you can begin to envision the problems that could arise.
This doesn't mean that your whole company needs to speak and understand English. We just insist that whoever we deal with in regards to the partnership can speak and understand English so that they can understand us well enough to enable effective knowledge transfer.
10. Retail or category management knowledge and experience
As we've already mentioned, category management can be a complex topic that takes time to understand. But once you have the knowledge and software behind you it makes for a great opportunity to offer specialised value to retailers and suppliers.
We have found that partners who have category management experience or at the very least retail experience within their DotActiv focussed teams usually achieve success quicker.
We have a blog dedicated to Category Management which you can read at your leisure as well as a Resources page filled with various Ebooks which you can download for free.
What our partners actually deliver to customers
So let's say that you've already gone through the above steps and you're on the verge of making your first sale. What will you actually deliver to your customer?
Simply put, there are two types of customers that you generally have:
Software Customers
Selling our software means you'll be in charge of implementing it for your customers. That's where all the training we give you comes in handy. You'll essentially be doing what we do for our own customers. That includes consulting, providing user support and, depending on how advanced you are, data integration services.
Solution Customers
If you're interested in providing a solution to your customers, that will include helping them with their assortments, and working hand in hand with them to build planograms and floor plans. You'll also provide them with retail analytics as a service. Just to note, this is all retainer-based.
That said, you aren't limited to choosing only to service one type of customer. Like DotActiv, you're also more than welcome to combine the two and offer both if you prefer to do that.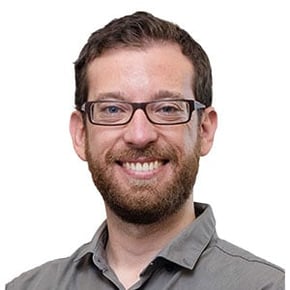 Darren Gilbert
With over 10 years of writing and marketing experience, Darren joined DotActiv in 2017 as a content writer where he was responsible for producing blogs, Ebooks and more. He has since worked himself up to the role of content manager, where he oversees all and any content produced by the company. He has a Bachelor of Arts in International Studies from the University of Stellenbosch.