When entering your store, your customers have certain expectations that need to be met. Defined as "a perceived-value that customers seek from the purchase of a good or service", these customer expectations range from the overall look and feel of your store to the way that your staff interact with them at the checkout. And that's only the beginning.
There are so many more things that your customer expects of you. But what are they? And how can you ensure they are met? One way of ensuring that is through the use of planograms.
Here are five ways planograms can help you ensure that you meet your customers' expectations and, in so doing, get them to keep coming back to your store.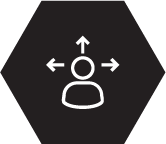 1. Your Consumer Decision Tree
Don't you just hate it when you're walking up and down the aisle looking for that one product that you know should be there but you just can't find it?
For a retailer, there are few things worse than having a shelf that has been poorly merchandised so that out of stocks can occur. Not only do you lose sales but your customer leaves dissatisfied.
With planograms, you're able to tackle this issue head on by setting up logical product flows as well as creating consumer decision trees. Consumer decisions trees, otherwise known as product hierarchies, assist manufacturers and retailers to understand customers' buying habits and the decision-making process.
Just remember, your customers want to find products quickly and easily. They also want to make decisions for themselves by comparing similar products side by side.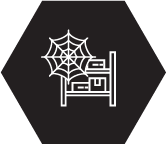 2. Relevant Assortments and Well-Executed Replenishments
Have you ever walked into a store, seen a product, and thought to yourself: "Why would anyone buy that?" Then, three months later your return to that same store and you see those items are still sitting on the shelf.
What about the opposite: you walk into a store looking for a product and find that it's out of stock because of high demand and poor store planning.
Without data, it's difficult to estimate replenishment times. It's also difficult to know how much of any given product should be on the shelf. That's where your data-driven planograms come in. Based on Days of Supply and Sales History, space planners can work out how long it will take for a product to run out.
The result is that you won't have an empty gap on the shelf where popular products are meant to be, which will help you to increase your sales and keep you customers happy.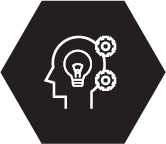 3. Great Service From A Knowledgeable In-Store Staff
It's great walking into a store knowing that the staff are not only willing to help you, but are also able to assist with any questions regarding product options. This can be a result of implementing planograms.
Staff who implement and work with planograms are more aware of where any given product is within the store, and can therefore point customers in the right direction. They'll also understand what customers mean when they say they're looking for "that new thingy that does this and that and comes in blue packaging" since your staff are product experts as a result of continually handling the items.
The results of this knowledgeable in-store service are twofold: As a retailer, you have staff who can be more proactive in anything they do. Your staff will also have a positive contribution to the customer overall experience of your store.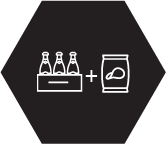 4. Cross Merchandising
From attracting customers to building customer loyalty, there are a number of benefits to cross merchandising.
When done right, cross merchandising offers your customer an easy solution when they're in a hurry, which can influence them to arrive at the checkout counter with a fuller basket. For example, placing popular spreads (like a peanut butter brand) next to or nearby the bread shelf will mean they don't have to walk all the way to a different aisle to get what they want.
Similarly, cross merchandising can serve as a friendly reminder to your customer to get something that's not already on their list. For example, a customer wants to purchase a new toy car as a birthday present. But what about the batteries that aren't included? With cross merchandising, you can simply place them right next to the toy car.
Cross merchandising can also encourage customers to try a new product or brand, simply because it's right there when it's needed.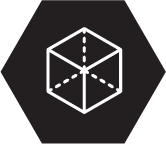 5. Visual Merchandising
Walking into a store, which of these two retail fixtures would you prefer to go to: a dull and drab shelf half-stocked with monotone coloured products or one that is bright, colourful and fully stocked?
The visual appeal of a shelf can play a psychological role in how your customers shop. It's thus best to ensure that you stock you shelves in such a way that they'll be visually appealing to your customers.
This is where planograms can help, allowing you the opportunity to choose where and how your shelf will look. Whether you'd like to make use of colour block merchandising, vertical merchandising or even horizontal merchandising, planograms will help you to create a visually appealing shelf that will encourage your customers to buy.
Conclusion
Customers have many different expectations when walking into a store, and implementing planograms is a great way to meet some of them. Well-designed data-driven planograms will help you to put your store at the top of a customer's go-to list and keep them loyal.

*Editor's Note: This blog article was updated on 5 June 2017 for accuracy.