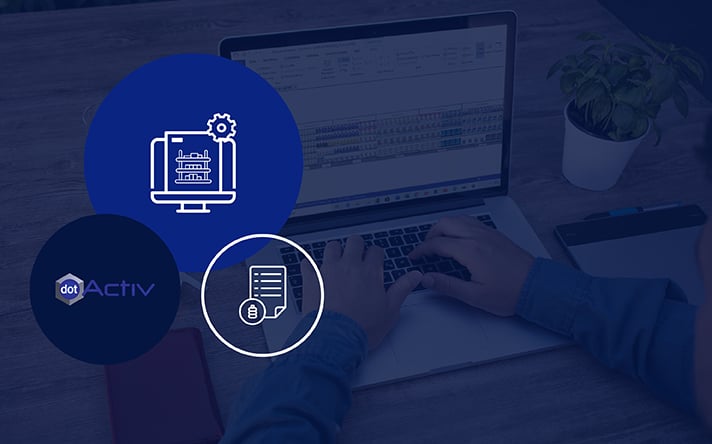 Planograms play an intricate and central role within the category management process. Once your data has been captured, processed and stored, the next step is to use this data to determine your store clusters and ranges. You can then use the information to create accurate, data-driven planograms.
DotActiv offers specialised Planogram Services to help retailers and suppliers create and maintain performance-enhancing planograms while saving them time and resources. These planograms help to optimise available selling space (store space), create a better shopping experience by meeting and exceeding the demand and expectations of shoppers, and also improve the overall financial performance of the store.
In this article, we will take a closer look at what planograms are and why it is important for successful category management, what DotActiv's Planogram Services entail as well as the benefits thereof.
What are planograms and why are they important for successful category management?
As stated here, a planogram is a visual representation of products merchandised on a fixture, at the category level (a supplier's or retailer's range per category). Planograms are also 'models' or 'diagrams' used to describe the placement, positioning and number of facings of retail products on shelves, which are at the end used to plan, communicate, implement and maintain a retailer's merchandising strategy.
As for the generation of planograms, it is critical for category management success as it is at the centre of all other category management-related functions.
To create a planogram, a range of products would need to exist first, which is driven by clusters. In other words, clusters must be set up first to determine what range of products to stock for which of your stores.
Once you have set up your clusters and ranges, you can then create your planograms. In the end, floor Planning helps to bring all the functions within category management together.
All these functions integrate with one another and detailed analytics are required for an improved understanding of the data and how it can be used to the client's advantage.

It is also important to note that within category management, planograms are not just simply drawings with pictures on them. As a matter of fact, the planogram generation process is centred around a detailed analysis of a specific category's sales and units data to identify top-performing SKUs, secondary brands, space evaluation and to ensure that days of supply are equalised across all the products on the planogram.
Hereby, you can also identify the poorer performing SKUs. This will ensure that the ranges or products stocked at your stores will be the products your customers would actually be interested in buying. That results in customer loyalty and would ultimately increase the financial performance of your store/s.
Leverage our dedicated Planogram Service consultants to get your planograms delivered to perfection every single time.
Besides the increase in store performance and overall profitability, planograms also benefit the consumer. This is quite simple. Nobody likes a congested, messy store. Planograms reduce store congestion by having the correct product assortments in the correct quantities on the shelf.
The products are also merchandised according to a well-planned consumer decision tree, which means the items the shopper wants are located where they would naturally go and look for it. This increases loyalty and returning customers.
Data-driven planograms also link to your macro space, which allows you to analyse the performance of product categories to determine the space allocated to each category on the store floor. It also allows you to place the best performing categories around your store, thereby exposing your customers to more of your product offering.
Floor congestion is also reduced by spreading fast-moving categories throughout the store, which will pull the customer through the whole store. This helps to increase sales as customers spend more time in your store.
Let's discover how DotActiv's Planogram Services can help you with creating and maintaining planograms that enhance in-store performance and reduce shopper frustration in a record time.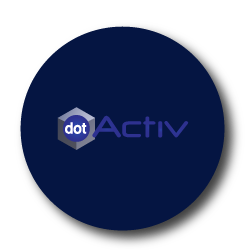 What does DotActiv's Planogram Service entail?
At DotActiv, we have talented, educated and trained consultants who conduct Planogram Services. They all use a mix of deep technical and industry expertise along with very specialised software and a methodical approach to help retailers and suppliers with creating accurate and data-driven planograms.
Our consultants are friendly and approachable and have comprehensive product knowledge and vast experience in the categories they work on. We also make use of our own Team Management Software, Activ8, to ensure that all work done is of the highest standard and delivered on time, every time. That means that we can easily deliver our Planogram Services remotely when necessary.

Throughout the planogram generation and review process, our consultants provide clients with valuable shelf performance insights, perspectives on merchandising principles, product flows as well as category tactics. DotActiv's consultants also have the ability to assist you with the processing of data right through to the formatting of images and insightful category analysis.
We have three planogram types available namely, 'New', 'Review' or 'Refresh'.
New
Generating new category planograms for a new or an existing client entails creating a realogram (pre-optimisation) and a planogram to compare the before and after results.
Review
'Review' planograms are when planogram ranges are reviewed periodically, usually between one to four times a year.
Refresh
'Refresh' planograms refer to a minor change to a planogram, for example, refreshing planograms with new sales and units data and then adding or removing any product lines where necessary.
We also provide you with planogram reporting and custom reports to evaluate your product performance.
In terms of our Planogram Services, there are two different service options to choose from.
The first option is to have a full-time Shelf Planner dedicated to your account. These shelf planners allocate all of their time and efforts to your account.
We also have part-time Shelf Planners available, who are allocated for a minimum of two days per week to your account to ensure you see success.
Our consultants would be happy to recommend an option based on your unique business requirements such as your implementation timeframe and the number of planograms you require.
As for how we deliver our planogram services successfully, we have a Business Process Value Chain (BPVC) methodology and proprietary process designed specifically to do that.
What is needed to deliver our Planogram Services to you?
First and foremost, you are required to be willing to participate in the process. The following would also be needed to start and continue with the planogram generation process:
A Space Planner who is fully trained on DotActiv Enterprise
Access to your Point of Sale (POS) data for the category (monetary sales and the number of units sold over a specific period of time (at least six months)
If you make use of clustering, the clusters must be set up prior to planogram generation
A range/assortment of products that matches the category
Hierarchies, strategies and tactics in order to understand how the consumer behaves and how it will affect the positioning of products on the shelf
All SKU information, fixture details, product attributes as well as information regarding cross-merchandised products. This information must be formatted and uploaded to DotActiv software

.

The key role players must be identified
The main contact person who will be responsible for the project on your side must be allocated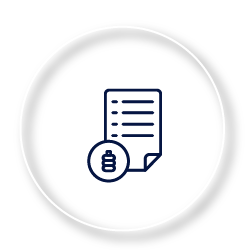 Who will benefit from DotActiv's Planogram Services?
Both retailers and suppliers will benefit from DotActiv's Planogram Services as their ranges are merchandised with care and consideration by a qualified category manager or a retail space planner.
The space planner is responsible for analysing the associated data to ensure the category performs at its best. Planograms are a great tool to ensure that space plans are implemented as planned so that the expected results can be achieved.

As a retailer, you can expect consistency across your stores while maximising the return on your shelf space. The shelf space is optimised through space allocation based on product performance and merchandising strategies.

As a supplier, DotActiv helps you to create planograms that will present the variety within your range to your retail clients as well as showcase the merchandising flows and pack sizes. This would ultimately allow you to gain influence over the space allocated to your products and improve brand representation.
Accurate planograms would help you to build brand loyalty, ensure that you supply your retail clients with the correct quantities and put you in a position to push to become a category captain.
Our Planogram Services guarantee that performance-enhancing planograms are perfectly delivered to you every single time. You will work alongside our planogram experts and use their industry knowledge to have more control over how you display and implement your products in-store. We also help you to maintain and review shelf layouts based on the performance and success of the planograms.
DotActiv has many years of experience working with planograms, in different industries, across the globe. We offer our Planogram Services remotely, through your preferred video conferencing tool, without the effort and expense associated with on-site consultations.
All consultant outputs are subject to a senior Operations Manager's oversight. The Operations Manager will develop the account roadmap as well as Account Management Services to ensure that all expectations, needs and requirements on your side are met. Finally, our combined customer base enables us to continuously refine planogram development best practices that you can leverage.
Conclusion
Let us help you create performance-enhancing and shopper-friendly planograms, which will reflect your latest assortments, merchandising principles and sales performance trends.
Book your custom exploratory consultation here to discuss your planogram needs and requirements. Alternatively, you can visit our online store here.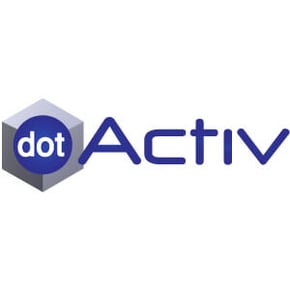 DotActiv Team
The DotActiv team comprises of multiple category management experts, all lending their years of retail experience and knowledge to create well-researched and in-depth articles that inform readers of DotActiv's retail blog.