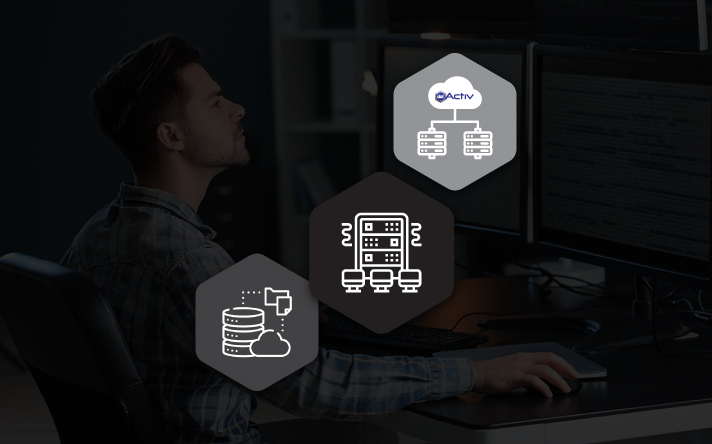 Data security is of critical concern to any business, regardless of the industry. You only need to consider the risks of your highly confidential data landing in the hands of your competitors. Imagine if someone had unauthorised access to your database server. Are you feeling uneasy? Of course, you are. Your data is yours to use to improve your business.
Of course, there are some instances where you should share data with external parties.
In the retail industry, you should share your data with your suppliers if you're a retailer and your retail client if you're a supplier.
Another example is if you have contracted a third party to clean and classify your data or build and maintain your category management database. There are endless examples, so we'll stop there for now. But we would like to point out that the last one ties in with the topic of this article.

Like data security, database server hosting is a controversial topic. Who should have access to your data? For how long should they have access to your data? And, when should they have access to your data?

In this article, we'll cover that, explaining when it's a good idea for DotActiv to host and when it's better suited for you to host your data.

What is database server hosting?
Before we can look at the benefits of you hosting your server or the risks of you not, let's unpack database server hosting.
Server hosting is an IT service, typically offered by a cloud service provider, that provides remote access to off-premises virtual or physical servers and associated resources for a monthly subscription or usage-based price.
As for the context of databases that would host, you can split them into two categories:
Relational; and
Non-relational.

According to Oracle, relational databases are the types of databases that store and provide access to data points that are related to one another. They are based on a relational model, which is an intuitive way of representing data in tables.
A good example here is PostgreSQL, which DotActiv uses.
As we've written before, PostgreSQL is a reputable database system that has been in development for over 30 years. It is also released under the OSI-approved PostgreSQL Licence, which means there is no license cost payable to a software vendor.
That also means a greater impact on the total cost of ownership to our DotActiv Pro and Enterprise customers, providing PostgreSQL users with a great cost-benefit. Apart from this, your investment in PostgreSQL is safe as vendor lock-in is not a concern. You're welcome to access all of PostgreSQL's official documentation here.
Meanwhile, non-relational databases are different in that they store your data in a non-tabular form.
"This ability to digest and organize various types of information side-by-side makes non-relational databases much more flexible than relational databases," adds MongoDB.
Hosting the server yourself
The fact that most popular databases can be hosted means you have plenty of hosting options available to you. So which options should you choose?
It's worth noting here that we're making the distinction between yourself hosting your database versus a third party such as DotActiv. If you're interested in reading about how DotActiv goes about it, you can skip to the next section, or click here to navigate there.
However, it is worth reading this section to provide you with food for thought.
Why should you host the server yourself? There are plenty of good reasons.
Cost: It's relatively inexpensive to set up an in-house server. That makes this a good option for you if you're a small or medium-sized retailer with a tight budget. Keep in mind, here we're making reference to you if you don't have a lot of data that you need to process.
Control backups: If something happens to your data, you have control over any backups. That could potentially make it more stressful for you. However, if you have a dedicated IT team who understands how everything works, you're in a prime position to preserve any information before you face any technical issues.
Data security: As we've mentioned above, data security is a primary concern for all businesses, especially if you work in retail. By keeping your server in-house, you can control who has access to your critical data. That means peace of mind.
Of course, with these benefits come the negatives. And, as with the positives, it's necessary to consider them, if only to keep you aware of them. It's also to help you decide on your deployment strategy.
Cost: A database server includes two costs - capital and operational expenses. Capital expenses are the costs you pay upfront during the setup phase and include, amongst other things, your hardware purchases. Operational expenses, meanwhile, are the recurring costs of running your database.
Resource-intensive:

If you don't have a dedicated IT team to help with the maintenance of your database server, hosting itself can be a challenge. In reality, even if you have a dedicated team, it can be a challenge. This ties in with the cost of hosting your database in-house. If you have the resources available, you're in a good position to attempt it.
It's worth pointing out that there are more than these two in terms of negatives. For example, another one could be the possibility of having no uptime or recovery time guarantees. However, it is up to you - it's critical that you focus on what works for your business rather than what works for your competition.
Letting DotActiv host your server
First things first, let's answer the question: can or does DotActiv host client servers?
The answer is yes.
DotActiv offers proprietary category management software to clients across the globe and backs it up with world-class category management services including database hosting and management.
You can choose an individual service such as planogram development, floor planning or database management or enjoy our full-suite. You can also choose between three paid versions of our software, depending on your needs and retail environment.
Should you not be able to, or simply don't want the hassle of hosting your database, DotActiv is ready and able to host for you.
There are a number of reasons why you might not be in the position to host your own database and that's okay.
We might not be a server hosting company at our core, but DotActiv can and has the hosting infrastructure needed to safely and reliably host your data as needed.
For example, if you are unable to find a third party, and you want to begin working with a database immediately, we can host it for you. In this case, it might be better for us to host for you since we have the knowledge and understanding of how everything feeds into each other.
Over and above this, DotActiv has the infrastructure ready to go so the lead time to begin hosting your database is almost instant.
Some other examples of why you might not be able or want to host and where we can help include:
Internal policies surrounding the provisioning of servers;
Long lead times to deploy hosting infrastructure; and/or
Lack of necessary in-house resources to manage and maintain server infrastructure.
In all of the above cases, we have a solution that is dependable and fast to implement to provide you with the best possible solution for your total category management needs.
As with hosting your database yourself, DotActiv also ensures that your data is backed up and secure and only accessible by you. You can read about how DotActiv ensures data security here.
We back up all databases locally as well as offsite for added redundancy. You can request backups and we will provide them to you as needed so that you can also retain your data onsite to meet your IT governance data retention policies.
Conclusion
As we've written above, data security is a critical concern for your retail business. That's why you need to ensure that whoever looks after your database server (be it internal or outsourced to a third party), you have full confidence in their ability.
As a category management solutions provider with extensive knowledge, DotActiv can be that third party you can trust.
Do you need assistance with your database server or have questions about DotActiv's capability? Why not book a complimentary consultation with a DotActiv expert here and we can discuss all your needs.
Contributors
Charlotte Barker joined DotActiv's technical support team in late 2021 as a support developer. In her role, she works hand-in-hand with DotActiv customers to offer quality support and assistance. She has various Microsoft qualifications in Python, Javascript and HTML as well as a QCTO FET certificate, all from CTU Stellenbosch. She also plans on studying further through UNISA.
Jason Dorfling joined DotActiv in early 2012 as part of the IT team where he headed up a small but growing Technical Support and Software Development team. In 2016, he was appointed Chief Information Officer and joined the Board of Directors. Today, he is DotActiv's Chief Financial Officer, having added the Financial department to his portfolio.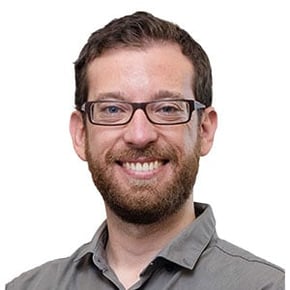 Darren Gilbert
With over 10 years of writing and marketing experience, Darren joined DotActiv in 2017 as a content writer where he was responsible for producing blogs, Ebooks and more. He has since worked himself up to the role of content manager, where he oversees all and any content produced by the company. He has a Bachelor of Arts in International Studies from the University of Stellenbosch.