Store clustering, often also referred to as 'store grouping', is a way of grouping stores based on similarities, such as LSM, size and demographics. As for a clustering strategy, stores should implement one. That's because, without a proper clustering strategy, you cannot successfully determine the product ranges to stock in your store.
In this article, we will be defining category-based clustering and how it links to the other functions of category management. We will also unpack DotActiv's Category-Based Clustering Services, what it entails as well as the benefits thereof for retailers, suppliers and consumers.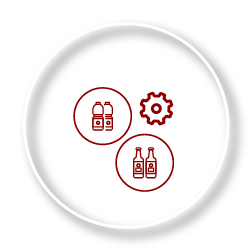 What is category based cluster optimisation?
At DotActiv, we make use of a category-based clustering approach.
Category-based cluster optimisation refers to grouping similar stores together by category, based on predetermined criteria, to maximise operational efficiencies. Within DotActiv, this function involves the use of machine learning techniques to ensure that we can separate the developed clusters according to the consumer behaviour of their distinct target markets.
In essence, this means that stores in a specific cluster are very similar to one another while being very different to stores grouped within another cluster. The objective is to develop distinct clusters with unique profiles as well as distinct consumer behaviour. At DotActiv, we have a metric available in our software to measure this, namely the 'High Linkage Distance' metric.
Category-based clustering is one of the first steps to lay a solid foundation for the entire category management process. The result of successful clustering is customer-centric assortment plans that are specifically developed for each cluster.
Clusters can also be profiled and mapped to further understand the associated target market's shopper behaviour. This allows you to gain an in-depth understanding of your consumers, their needs and wants, which can then also be reflected in the product range for the cluster. Hereby, you will succeed in offering your consumers the right products at the right place and time, while doing so in a highly personalised manner.
After your category clusters have been determined, a range is developed for the smallest drop variation per cluster (provided you do not have a wide range of NODs - number of drops - for the category). Once the assortment planning process has been completed, the ranges per cluster must be handed over to the Space Planner so that each cluster can receive a dedicated Planogram for each NOD.
It is also worth noting that the result of the clustering and assortment planning processes are only available after you have implemented planograms and conducted a post-implementation analysis.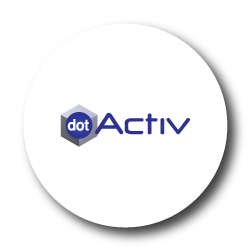 What do DotActiv's Clustering Services entail?
DotActiv's Clustering Services offer full-time or part-time deployment of highly skilled Cluster Development Consultants. These talented consultants will help you develop and recommend category-based clusters that uncover cluster optimisation opportunities, which translate to a shopper-centric approach to assortment and space optimisation.
As for how we deliver our Clustering Services successfully, we have a Business Process Value Chain (BPVC) methodology and proprietary process designed specifically to do that. This includes the following:
A clustering pre-analysis: During this step, your current clusters are analysed
A client scoping session: Here your clustering needs, requirements and goals will be discussed
A cluster assessment: The developed clusters are evaluated and further recommendations are made
Assortment optimisation: Optimisation of the category assortments to best match the profile of the cluster
DotActiv's Clustering Services are made up of various elements. Each of these 'features' help solve a number of retail challenges. Let's explore the typical characteristics associated with our Clustering Services in more depth:
1. Cluster pre-analysis: We conduct a pre-analysis to benchmark your clustering efforts against industry best practices. This is used to measure the value added by our services, which is then evaluated during a post-implementation analysis.
2. Client scoping: This element of our Clustering Services is about guiding you through the clustering process. During this session, we discuss what it is, how it works and how it will benefit your business. We also consider your goals for the clustering exercise and recommend some criteria that could be used to cluster your stores together to reach your objectives.
3. Cluster optimisation software: Our skilled and talented consultants utilise our clustering software offering to conduct Clustering Services successfully. Data is also needed for category-based clustering.
That includes category data, store-level data, product hierarchy data, fact and period data and market data. Our software guides you seamlessly through the cluster criteria selection process as well as the reporting aspects of the created clusters. DotActiv's consultants use the Silhouette Coefficient and Linkage Distance metrics to determine whether the category should in fact be clustered. Finally, we analyse, map and profile the clusters.
4. Reporting: This element of our Clustering Services is about reporting all the obtained information and insights back to the client to get final confirmation of the clustering exercise. After sign off, we move onto the assortment planning process, which also forms part of DotActiv's Category Management Service Offerings.
We provide professional category management services to retail clients across the globe. We utilise our own Team Management Software, Activ8, to ensure that all work done is of the highest standard and delivered on time, every time. That means that we can easily deliver our Clustering Services remotely, via your preferred video conferencing tool, when necessary.
Uncover category-based cluster optimisation opportunities which will enable you to understand and adapt to shopper behaviour at scale
On the other hand, if you are a local client (based in South Africa), we can also arrange for DotActiv consultants to be based on-site.
Finally, it is worth mentioning that our consultants' outputs are measured and monitored by senior oversight from the DotActiv Management Team. This ensures that you will receive the highest quality results, which are based on our best practices.

What do we need from you to conduct our Clustering Services successfully?
1. An integrated database: This database must comprise minimum scanning data, NODs by category by store and complete value and volume sales information by SKU by store (at least six months' sales data is needed).
2. Information on which stores to include in the clustering exercises: A large number of stores (15 plus stores) are needed to warrant clustering (Distribution Centres and new stores are generally left out, due to incomplete sales data that would potentially skew the clustering results).
3. Information on store profiling: This helps us to determine which stores fit an 'economy', 'mid-tier' and 'premium' profile.
4. Brand profiling information: Brands are usually profiled as 'economy', 'mid-tier' or 'premium' and must be confirmed by the Category Buyer.
5. A contact person on the clients' end: This person can be contacted by DotActiv to sign off clusters and consequent ranges for implementation.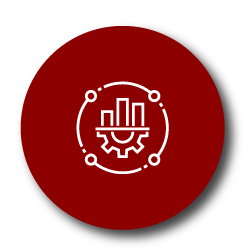 Who will benefit from DotActiv's Clustering Services?
Retailers, suppliers and consumers will benefit from DotActiv's Clustering Services. Retailers who have multiple store branches, and experience distinct differences in consumer behaviour, can use our Clustering Services to group their stores into clusters and to stock ranges that will resonate with the associated target market for each cluster.
As a retailer, you will end up having fewer ranges to maintain by category (cluster-based ranges as opposed to store-specific ranges). Your assortments are also optimised, which results in improved performance in sales and profitability. Meanwhile, your customers will benefit as assortments are profiled to meet their needs and requirements.
If you are a supplier who wants to cluster your retail clients' stores and provide justification for the chosen assortment plans for each, you will also benefit. Clustering allows you and other suppliers to supply products to your retail clients by cluster.
This ensures that retailers are supplied with targeted assortments that will resonate with the associated target market. Hereby, you only supply items that consumers want, which will increase sales while eliminating the risk of having products on the shelf that will not sell.
The benefits of DotActiv's Clustering Services include the following:
1. An improved understanding of consumer behaviour across and within clusters: You can use clustering to gain an in-depth understanding and insight into your target markets and how they differ across stores. This information can be strategically leveraged in the next step of the category management process, namely assortment planning.
2. Improved operational efficiency: Clustering allows for the optimisation of resource allocation. This is because fewer assortment plans and planograms must be developed when a clustered approach is used.
3. Forecasting: The performance of one store within a cluster can be used to predict the performance or consumer behaviour of another store within the same cluster. This assists with effective assortment planning, inventory management and marketing.
4. Maximum efficiency and accuracy: Clusters are grouped using multiple variables in combination with artificial intelligence for maximum efficiency and accuracy that could not be done manually.
5. Variation in consumer behaviour across the category: Clusters are analysed to ensure that consumer behaviour differs enough across the category to constitute clustering.
6. Client support: The service assists clients throughout the entire process to ensure that the principle of clustering is well understood and the process is as convenient as possible for clients.
Conclusion
Let us help you create performance and productivity-enhancing category-based clusters using our mix of deep technical and industry knowledge, together with specialised software and a proven methodology.
If you are looking to achieve clustering success, you can visit our online store here for more information or book your custom exploratory consultation.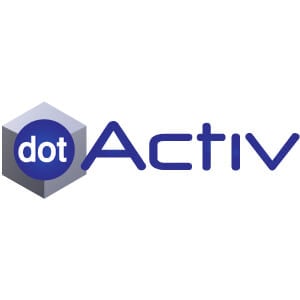 DotActiv Team
The DotActiv team comprises category management experts lending their retail experience and knowledge to create well-researched and in-depth articles.