MANAGE YOUR TEAMS ACROSS MULTIPLE LOCATIONS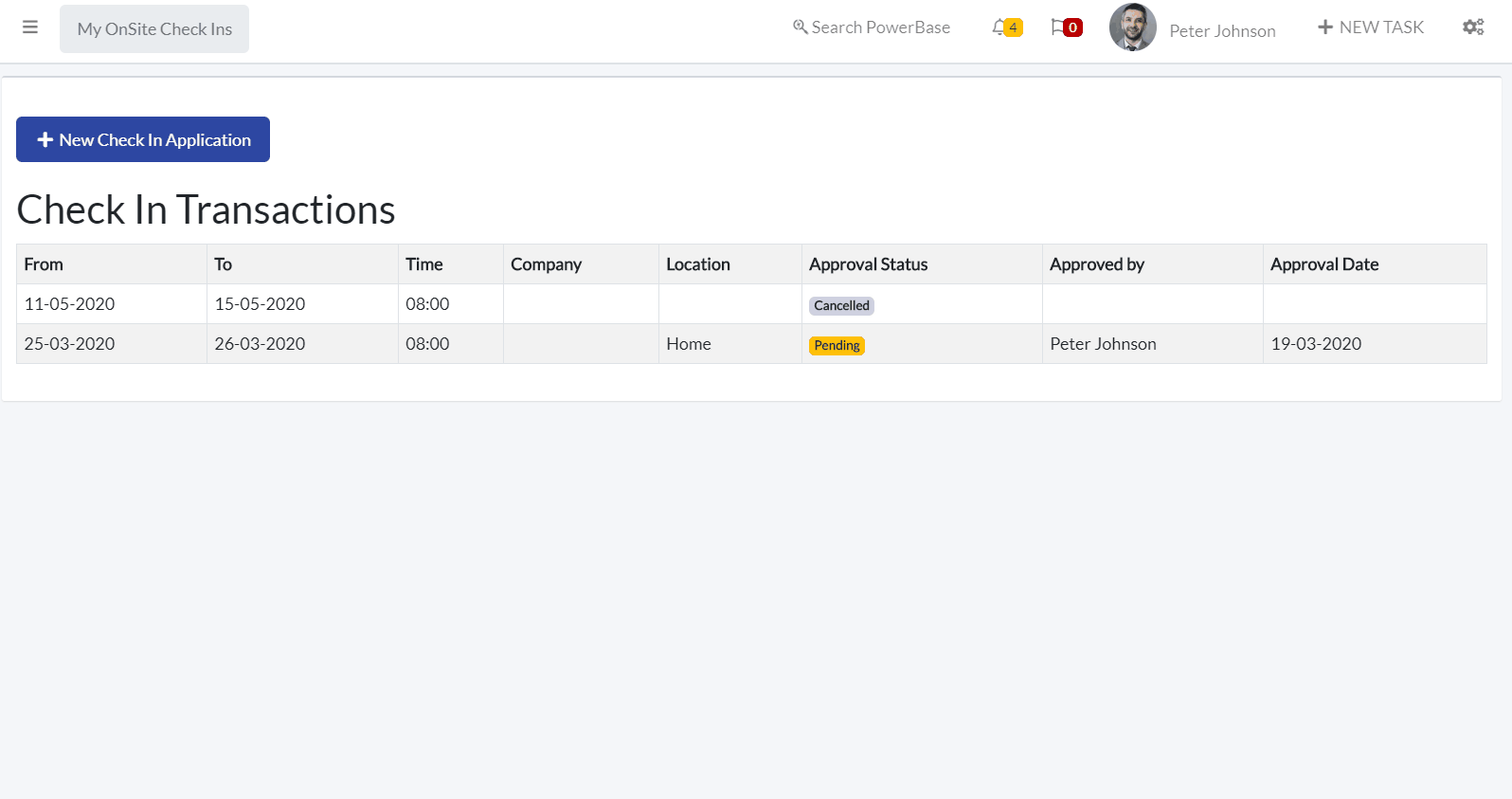 Designed to suit your business' team management needs, Activ8 has a built-in function that helps you to monitor team punctuality and check the locations of your staff across your entire business.

Sign up now to get free and unlimited access to Activ8 for the first four months. Your first 20 users are free ongoing.
MONITOR STAFF PUNCTUALITY
Observe and monitor the punctuality of everyone in your business, no matter where they are located.

When logged into Activ8, on your dashboard is a My Stats column with widgets detailing punctuality rate, tasks completed first time and tasks completed on time, all expressed as percentages.

For easy reporting, we've colour-coded these widgets so, at a glance, you can discern how often your team arrives on time and when they're late. You get to decide the punctuality threshold.

You can also compare an individual against the rest of their team or your entire business.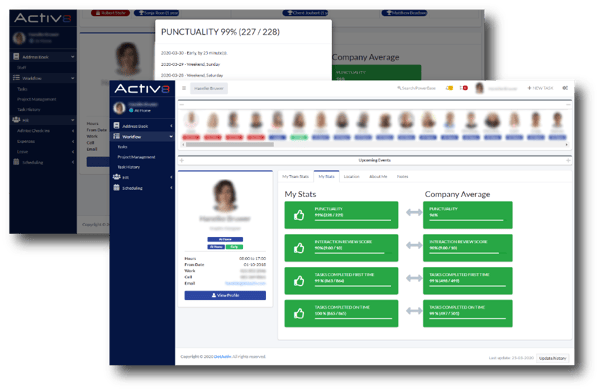 ENSURE COMPLETION OF STORE VISITS
Schedule and ensure the completion of store visits and tasks for your team.

For visit tasks, include all the details of what you want your team to complete while at a store.

For schedules, decide on the type, be it recurring or once-off, the frequency of the visits - weekly, monthly or at the end of the month - as well as on which days you want your team to visit.

Activ8's Android and iOS mobile apps enable user tracking through GPS so you can also monitor your team's location and ensure the completion of any assigned store visits and tasks.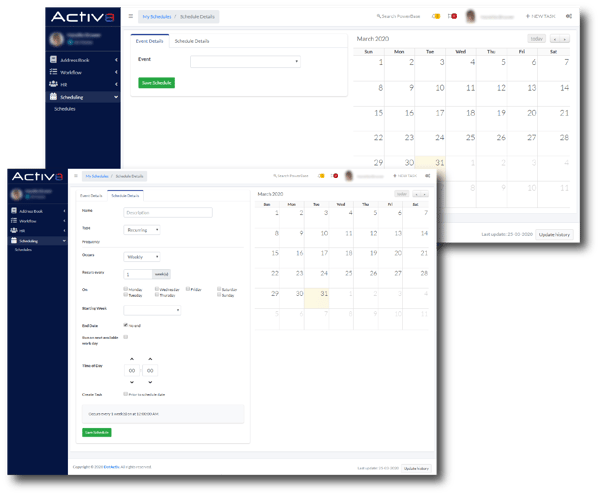 APPROVE AD-HOC CHECK-INS
Approve ad-hoc check-ins requested by your team.

If a team member wants to check-in at an office or store that's different from their usual work location, they can apply to do so through Activ8.

They need to fill in the submission form, which includes details such as the date for the check-in, the check-in location and the time they plan to arrive. It's ideal for you if your team visits multiple work locations.

It also applies to any instances where your team wants to arrive at work later than usual. A note section allows them to explain why they will be arriving at a different time.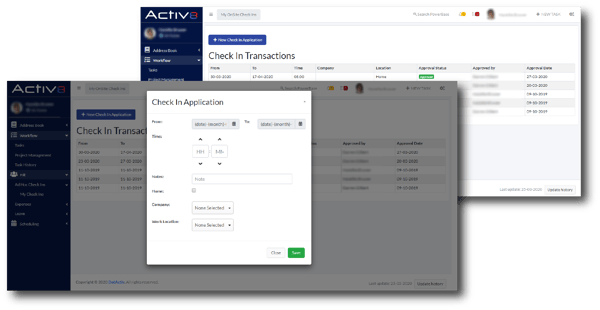 MANAGE AND AUTHORISE TRAVEL CLAIMS
Accept travel claim expenses submitted by your team.

If your team travels between stores, they can submit an expense claim. When filing a new expense claim, they must add all the necessary details, including the date of travel and who authorised the trip.

Other details include whom they visited and why as well as the starting location and destination. Activ8 then calculates the additional kilometres travelled over and above their standard daily travel and pays out the difference.

You can also manage other business expense claims through this feature.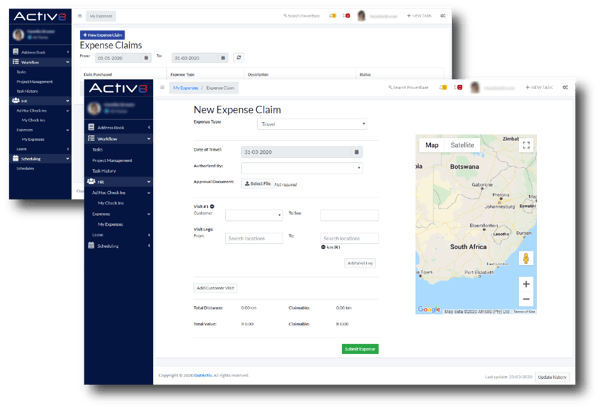 ASSIGN SPECIFIC OR MULTIPLE WORK LOCATIONS
Assign specific work locations to your team and let Activ8 track them.

Linked to the check-in location, with this feature, you can monitor any chosen worksite to ensure your team arrives there on time. You can also assign multiple worksites or companies to team members.

It's ideal for you if you have a team based at a client for a few days and at your office for the rest of the week

On the Activ8 dashboard, find locons of each person in your business showing you where they are at any time during the day.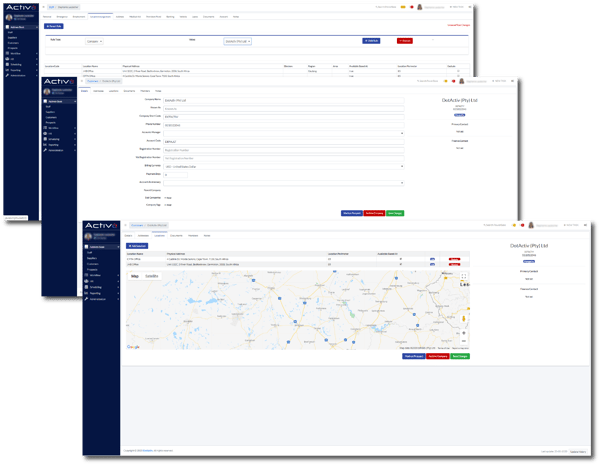 BOOK YOUR CUSTOM EXPLORATORY CONSULTATION
Looking for a team management solution that enables you to maximise the work output of your mobile workforce? Software that allows you to create custom questionnaires and report on store compliance?

After booking your free online exploratory consultation, you can expect us to research and evaluate your unique context. We'll create a personalised agenda to match your business' interests, goals and context.

We'll reach out to you before your consultation to share your personalised agenda. You're welcome to request any changes or additional points.

We'll consult with our internal experts to curate and customise conversation points, content, and the presentation so that it's in line with your personalised agenda. Depending on the outcome of our consultation, we'll schedule a separate custom advisory consultation to share our proposed recommendations with you.