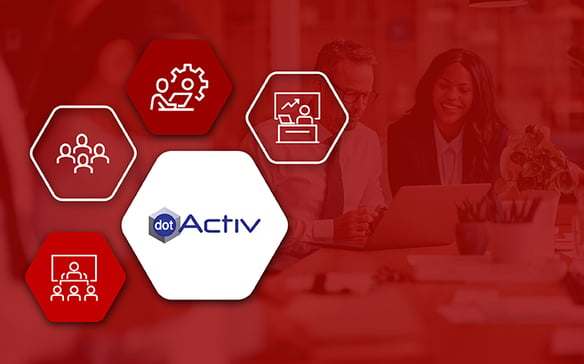 The word 'Culture' is often used when referring to the arts, traditions or the way of life of a particular group of people. For the purpose of this article, we shed some light on our company culture, which encompasses the environment, values, behaviour and principles which drive everyday behaviour and decision making within DotActiv.
As Frances Frei and Anne Morriss state in a Harvard Business Review: "Culture guides discretionary behavior and it picks up where the employee handbook leaves off." It guides us on how to respond if we are presented with new situations and/or when the CEO is not in the room.
As a prospective employee, you might be wondering "What is DotActiv's culture? How do I know it's not just words in an article, but an actual reality lived by its employees?"
Let's have a look at DotActiv's culture and how our employees live it:
1. DotActiv has a unique leadership
DotActiv is a family-run business. Andrew Dorling and his sons, Kyle and Jason Dorfling form part of the board of directors alongside lifelong family friend, Robert Stohr. Meanwhile, Karen Dorfling, Andrew's wife, also plays a large part in managing the company's finances.
More than that, DotActiv doesn't see its employees as numbers. Instead, everyone who works at DotActiv is viewed as an extension of the family.
That's further entrenched by our 'open door' policy where we encourage employee feedback across all levels of the business.
Also, every Friday, we have what we term a Huddle. During this Friday Huddle, everyone in the company checks in with one another and talks about the challenges and victories of the week. We also use it as a time to connect on a human level. These huddles take place in both offices. During the lockdown due to COVID-19, we have extended this to a company-wide huddle, where our Cape Town and Johannesburg offices meet online.
Furthermore, line managers check in with their teams on a regular basis as well as encourage peer partner activities such as team traditions or catch-ups. Lastly, each DotActiv employee receives their own personal development plan, which encourages and facilitates individual growth within the company. Line managers work with their teams to ensure that these plans stay relevant and that they are achieved.
2. DotActiv's culture is people-oriented
DotActiv prides itself on the people it employs. Both DotActiv's mission and vision incorporate its employees as a focal point. We care about our people and our people care about each other.
At DotActiv, we believe in celebrating our people and their professional (and personal) successes. Whether it's ringing the office bell when closing a deal, having a birthday pizza brunch, office baby shower or reaching any new milestone in their life, we ensure that we celebrate together.
3. At DotActiv we are
performance-driven
Keeping the above-mentioned in mind, DotActiv is also performance-driven.
Like any other company, we strive to function optimally by providing the best quality work in an acceptable amount of time. Our employees' efficiency is measured by performance stats (such as capacity and number of tasks) generated by our own team management software, Activ8.
Using Activ8 in our business has also been a success, allowing us to see consistent growth as a company for the last five years in a row.
4.
DotActiv's culture is team-oriented
A big part of DotActiv's success relies on the interdependent relationship of our various teams.
Firstly, since we often have different teams of space planners situated at our clients' offices, strong teamwork and the management thereof is of vital importance. Our team management software, Activ8, is also designed to generate team related stats that can assist in building team effectiveness, motivation, and cohesion.
Secondly, DotActiv often depends on its employees to contribute valuable input to projects as needed. For example, DotActiv utilises the most relevant person in the company to contribute to our different PowerBase articles, which in turn helps us provide the best possible information to our clients.
5. DotActiv is committed to growth and learning
Since the company's humble beginnings in 1991, the company has seen immense growth. DotActiv started with two employees, John Dorling and Anton Roux, searching for their first client.
The company has since grown to over 100 employees spread across South Africa, while we can count over 2000 users in over 110 countries.
When you look at DotActiv's commitment to growth and learning, this also applies on a micro-level. We provide our employees with extensive training during their orientation as well as the opportunity to continuously learn. In fact, we have a whole Academy dedicated to mastering the art of category management, which is open to our employees, external clients and anyone else who might be interested in learning about the topic.
Lastly, DotActiv provides the opportunity to further your studies (provided that it can contribute to your current position). This is accommodated with an option of financial support and study leave (as stipulated in DotActiv's working contract).
Conclusion
At DotActiv, we are just as passionate about our business as we are about our fellow colleagues. That's because, without them, we would not be where we are today. As we grow, we are also conscientious of upholding our culture.
We hope by reading this article, you have experienced what it's like to be part of the DotActiv family.
Like what you just read, and are interested in joining our team? Why not look at our current vacancies to see if there is a position for you. We look forward to hearing from you.
*This article was updated on 22 May 2020 for relevance.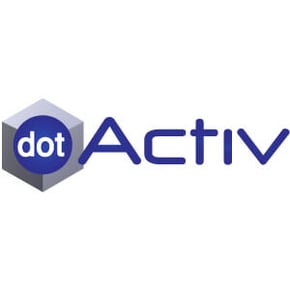 DotActiv Team
The DotActiv team comprises of multiple category management experts, all lending their years of retail experience and knowledge to create well-researched and in-depth articles that inform readers of DotActiv's retail blog.