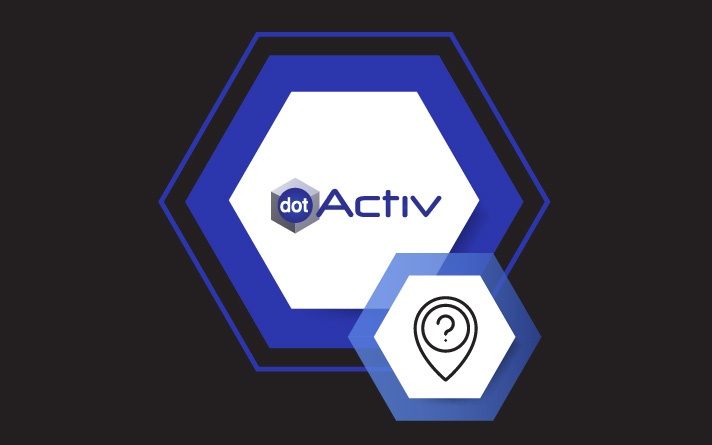 As mentioned in a previous article, DotActiv is currently expanding its sales team. You can read more about that position here if you're interested. But that's not the only position we're looking to fill. We're also constantly looking to hire and train our next line of retail space planners in the Johannesburg area.
If you already know that we're looking, you might have read about what a day in the life of a space planner at DotActiv looks like or what our hiring process looks like. Having read these two articles, you also no doubt have questions about the role. We expect nothing less, after all curiosity is one of the key character traits of anyone that does well here. And that's where this piece comes in.
Having already answered the most frequently asked questions about our inside sales position, it's now time to answer the most common questions we've been asked about our retail space planner positions.
Here they are:
1. Do I get in-house training from DotActiv?
Yes, you'll definitely receive training.
One of the main reasons why we do so well as a business is because we know a lot about category management. And we wouldn't know a lot about the topic and industry if training and learning wasn't a core component of our culture. In fact, part of our business is specifically dedicated to this.
This dedicated part is known as the DotActiv Academy and anyone who joins the company is enrolled in it.

Once enrolled, you'll not only study the basics of category management but also complete a number of practical assignments throughout so that you can put the theory into practice. It also includes a variety of resources including training videos, supporting documents and access to some of the most experienced space planning experts that are available . And don't forget the fact that we'll also dedicate a large amount of time on training you up to use our category management software.
That said, as a retail space planner, your training will go a little deeper than for anyone else.
For example, you'll have an account manager who will teach you everything they know so that the theory you learn can be put into practice as soon as possible. We're talking about category management experts who will be there with you throughout your journey, holding your hand and answering all of your questions. It can't get any better than that.
While the course can take up to four months to complete, we've had a few retail space planners who have started dealing with clients within six weeks of starting. Such is the support you will get.
2. Is there any space for growth and development as a retail space planner?
Besides asking about in-house training, the second most common question revolves around career growth. No one should accept a job without first considering if it's going to provide them with growth. If not, why would they join a company? Likewise, no company should shy away from creating growth opportunities.
At DotActiv, we get that. Fortunately, we're a growing company, and because of that, there is always room for growth. In fact, with every new client we win, there is an opportunity to grow. But how do we show you that? How do you know if you can grow in your role at DotActiv?
That's where our job grading system comes in.
This system allows us to be transparent in everything we do. Not only is it used by our directors to show how, why and when we give increases, but anyone in the business can request to see it so that they know where they fit in. For example, if you are a junior space planner, you can see what you need to do to advance, be it to a higher salary band or to a more senior position.
Our job grading chart looks at your experience and the percentage of skills you have in relation to what is required of the job. If you have enough experience and skills, you have a good chance at advancing. If not, you can set about doing a course to upskill yourself to the point that you can advance.
Also, it's worth noting that if you don't have the skills but believe you have the potential to become an account manager, for example, you can propose the idea to your own line manager. They will then help you by giving you guidelines and practical ways on how to get there. That may include looking at upskilling yourself with courses from outside of DotActiv.
Click here to apply to become a retail space planner at DotActiv.
3. Can you work from home or is this job office-bound?
As much as a lot of what we do at DotActiv is online based, it must be pointed out that this job can't be done from home.
That's not to say you can't teach yourself about category management and study all of the course work from DotActiv Academy on your own. Or that you can't do some aspects from home. You most certainly can. But you'll only be able to go so far and no further. It is in the workplace where your true learning will take place.
For example, by sitting in DotActiv's office, you'll learn how to deal with other space planners and pick up on how they deal with clients. More than that, because your account manager will be there right beside you, you'll have direct access to experience. If you have any questions about anything you don't understand, they'll be there to answer them for you.
Of course, you must always be mindful that the training you receive through the DotActiv Academy is the blueprint for your success as a retail space planner. On the job learning, although important, is always secondary to the blueprint or "map" of how things should be done.
That said, you won't always be situated at DotActiv's office. You'll often find yourself travelling to a client's head office so that you can work one-on-one with their buyers. And, if there is a new store opening, for example, you'll also get to travel to the store to see what it looks like after all of your hard work.
4. How are retail space planners expected to interact with DotActiv's clients?
Working as a retail space planner is about understanding the needs of a client first and then knowing how, where and when you can help them. There is also a good chance that they won't fully understand the intricacies of category management.. It will thus be your role to show them.
That means that as much as your role as a space planner involves providing clients with a service, you're also acting as an advisor.
For example, if a client appoints us to provide them with category management services, among offering other solutions as a service, you'd offer them advice on how a planogram for a specific category (or many categories) should look in-store. You'll even build it for them.
Of course you need to listen to what they want - they have goals that you must always be mindful of. But by using sales figures and retail data, you'll be able to explain rationally and systematically why a planogram should be done a certain way.
When done correctly, they'll come to realise that we are all about helping them to get the best return on their investment. They'll also come to rely on DotActiv for our category management expertise and technology.
Remember, this is very much a collaborative effort. It's about building relationships with clients and growing in confidence in your ability to provide sound advice.