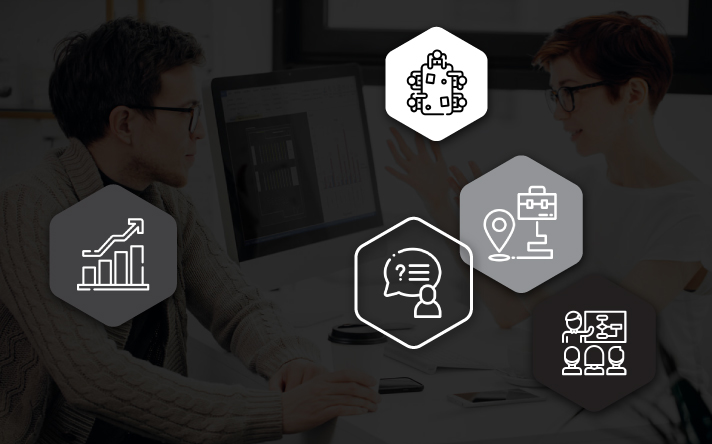 DotActiv is growing. We have been growing for the past five years, and we're anticipating extended growth over the next few years too. That puts us in a good space. To keep up with that growth and allow us to expand our various accounts, we need to match it with our recruiting efforts*.
If you've been following DotActiv over the last few years, you'll know that we offer a variety of career opportunities.
From category planners to software developers, technical support and even sales, DotActiv is always actively looking to grow its various teams.
We've already written articles about the various roles we have available, including one for retail space planners. You can read about what a day in the life of a retail space planner looks like at DotActiv or our hiring process so that you know what to expect after applying for one of our open positions.
Want to join the ever-growing DotActiv team? Apply here today!
But what if you need more information about becoming a retail space planner? That's what you'll find below. We've taken the most common questions we've received and answered them for you. Don't have time and need a quick recap? You can navigate to our Infographic at the end of this article here.
1. Do I get in-house training from DotActiv?
Absolutely!
One of the main reasons we do so well as a business is that we know a lot about category management. And we wouldn't know a lot about the topic and industry if training and learning weren't a core component of our culture. In fact, we have dedicated part of our business to this learning specifically.
This dedicated part is known as the DotActiv Academy.
When you join the company, we enrol you in various courses on the DotActiv Academy. That includes external courses that our clients and others have access to and various internal courses exclusive to DotActiv staff.
You'll get to study the basics of category management and complete various practical assignments throughout your training.
This training also includes a variety of resources, including videos, supporting documents and access to some of the most experienced space planning experts available. And don't forget that we'll also dedicate a significant amount of time to training you to use all the features and functions of DotActiv's category management software.
Of course, it's not only about the theory and assignments. You'll also get to work alongside experienced retail experts in the field.
For example, you'll have an account manager who will teach you everything they know so that you can put all the theories into practice as soon as possible. We're talking about category management experts who will be there with you throughout your journey, holding your hand and answering your questions. We also have a dedicated training department that is on hand to answer any questions you have.
It can't get any better than that.
While your dedicated training plan can take up to four months to complete, we've had a few retail space planners who began dealing with clients within six weeks of starting at DotActiv. Such is the support you will get.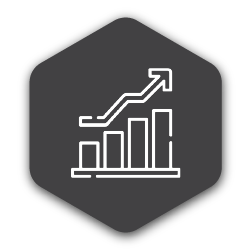 2. Is there any space for growth and development as a retail space planner?
No one should accept a job without first considering if it will provide them with growth. If not, why would you join a company? Likewise, no company should shy away from creating growth opportunities.
At DotActiv, we get that. Fortunately, we're a growing company, and because of that, there is always room for growth. With every new client we win, there is an opportunity to grow.
But how do we show you that? How do you know if you can grow in your role at DotActiv? That's where our job grading system comes in.
Our job grading system allows us to be transparent in everything we do. Not only is it used by our directors to show how, why and when we give increases, but anyone in the business can access this so that they know where they fit in.
Our job grading chart looks at your experience and the percentage of skills you have in relation to what the job requires. If you have the necessary experience and skills, you have a good chance of advancing. If not, you can set about doing a course to upskill yourself to the point that you can advance.
Want to work at a world-class company that's winning global business? Apply here today!
It is also worth noting that if you don't have the skills but believe you have the potential to become an account manager, for example, you can propose the idea to your own line manager. They will help you by giving you guidelines and practical ways on how to get there.
DotActiv also has a low-cost training investment policy in place that you can access. This policy oversees any external courses that are valuable to your role and growth at DotActiv.
3. Can you work from home or is this job office-bound?
In the past, DotActiv has focused on providing category management services in person. That meant many of our account managers and retail space planners worked from the offices of our clients.
Since the outbreak of the COVID-19 pandemic, we have had to shift how we deliver our category management services.
Today, DotActiv has fully embraced a remote work model. Fortunately, that hasn't changed the quality of the DotActiv software, services and support. We believe it's enhanced it as we have doubled down on our tried and trusted processes.
So where does that leave you as a space planner who joins DotActiv today? As a space planner, are you office-bound?
The answer is that it depends on the client.
While you have the option to work from home, some of our clients do request that you work from their offices. Other clients do not have that requirement, so you can work remotely.
There might be instances where you'll find yourself travelling to a client's head office so that you can work one-on-one with retail buyers. If there is a store opening, for example, you'll also get to travel to the store to see what it looks like after all your hard work.
If you're working for a client that requires that you work at their office, we will provide any necessary support and will not impose our COVID-19 response strategies on the client without good reason and proper consultation.
If you're contracted to work on an international account, you would work from home.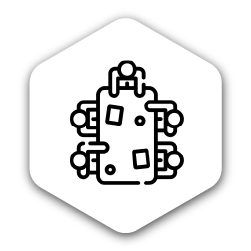 4. How are retail space planners expected to interact with DotActiv's clients?
Working as a retail space planner is about understanding the needs of a client first and then knowing how, where and when you can help them.
As much as your role as a space planner involves providing clients with a world-class category management service, you're also acting as an advisor.
For example, if a client appoints us to provide them with category management services, among offering other solutions as a service, you'd offer them advice on how a planogram for a specific category (or many categories) should look in-store. You'll even build it for them.
Of course, you need to listen to what they want - they have goals that you must understand. But by using sales figures and retail data, you'll be able to explain rationally and systematically why a planogram should be built a certain way.
When done correctly, they'll come to realise that we are all about helping them to get the best return on their investment. They'll also come to rely on DotActiv for our category management expertise and technology.
So how does it work?
Confirming the performance objectives: The goal is to confirm both the performance objectives and needs of the category.
Presenting the preliminary plan: The goal is to stress test the proposed preliminary category plan before the final output. It is also to refine it where necessary.
Delivering the plan: The goal of this presentation-based consultation is not only to deliver the final output. It is also to explain the rationale behind our final output.
Unpacking the results and tweaking: The goal is to unpack the implementation results and talk through the learnings.
These consultations and our new way of delivering category management services have enabled us to deliver work that is at the same standard, if not higher, than the work we delivered pre-COVID-19. It'll also make your job easier when it comes to providing clients with advice that'll help them grow and improve their business.
Conclusion
Working as a retail space planner at DotActiv is about understanding how to work with our software and using our tried and tested methodologies to provide world-class category management services.
Are you interested in joining the DotActiv team and providing category management services to clients across the world? We'd love to hear from you. You can read up about DotActiv, what we stand for and how we operate here or apply for any open positions here.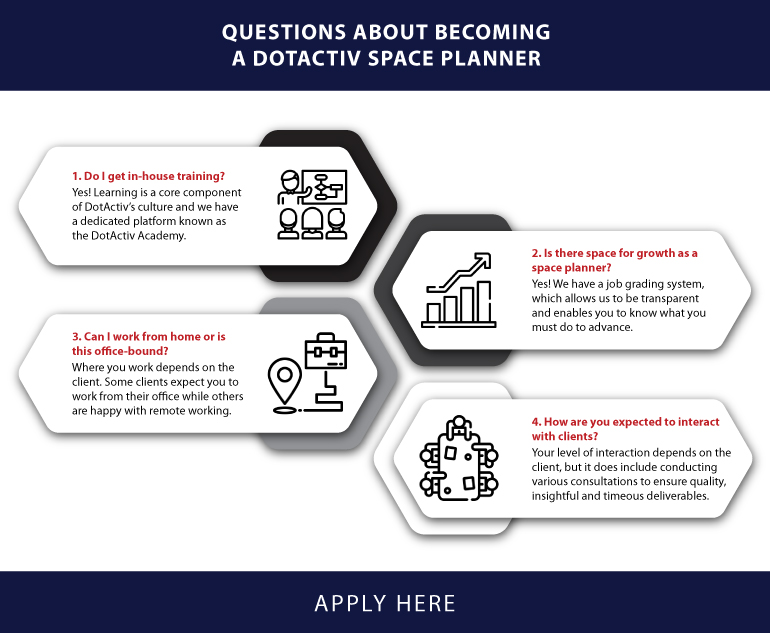 *This article was updated on 10 May 2022.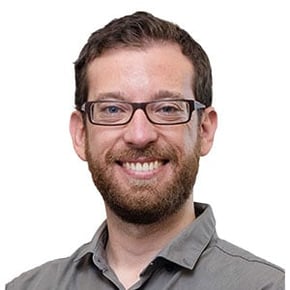 Darren Gilbert
With over 10 years of writing and marketing experience, Darren joined DotActiv in 2017 as a content writer where he was responsible for producing blogs, Ebooks and more. He has since worked himself up to the role of content manager, where he oversees all and any content produced by the company. He has a Bachelor of Arts in International Studies from the University of Stellenbosch.