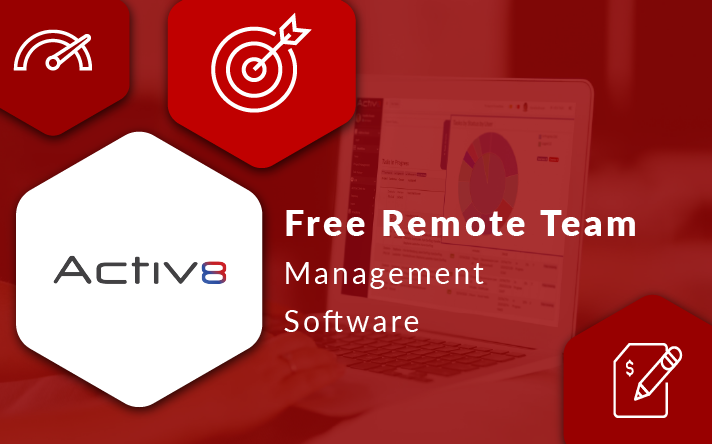 Activ8, our remote team management software, has enabled us to grow our business every year for the last five years in a row. Activ8's contribution to our growth has been undeniable: it helped us to solve complex business problems at scale through structured planning - all while improving quality and consistency.
COVID-19 is forcing businesses from all corners of the world to adopt remote work models and we want to share this powerful solution with others in an effort to do our part to give back to society.
For more context, Activ8 has helped our talented planners to deliver data-driven clusters, assortments, planograms, floor plans and data analysis at scale. The result has been remarkable performance improvements for our retail customers. The impact, quality and efficiency of our service has been noted by blue-chip brands like Makro (part of Walmart), Pick n Pay, GSK, Diageo, Food Lovers Market, Spar and many others.
We have managed to get this right because we went beyond quality people, process and training. We knew that we needed a collaborative platform that would allow physically separate teams to come together virtually through structured planning, accountability, and a culture of getting things done. This would have been practically impossible without Activ8.
Now, as the world grapples with COVID-19, we feel a sense of responsibility to do everything in our power to help other businesses adapt during this difficult time. There are two ways we are well-positioned to make an impact.
First, we are helping retailers and suppliers respond to rapid changes in consumers demand. The second is sharing our remote team management software with the world without expecting too much in return. We feel this is the right thing to do.
With people based at so many different locations, we believe you can also benefit from creating a sense of togetherness through appropriate transparency, accountability, collaboration and planning.
The first 20 users of Activ8 are now completely free on an ongoing basis. The first four months of signing up are also completely free for an unlimited number of users. Thereafter, for each user above 20, it will cost US$4 per person per month.
We have decided to implement these changes for all existing customers and future users too. Some of the features included in Activ8 are as follows:
User role management - create and configure roles with custom view and edit permissions to meet your exact needs;
Dynamic Tasks with Checklists - set owners, assignees, observers and deadlines. Collaborate with comments, attachments and everything you need to get the task done;
Project Management - create detailed and collaborative project plans with milestones, tasks, checklists, scoping, and interdependencies;
Task and meeting reviews - automatically collect reviews from meetings and tasks to ensure that customers are happy about your service levels;
Questionnaires - create custom questionnaires and assign them to tasks and location visits;
Automate repeat work - create automated daily, weekly and monthly recurring tasks and location visits. Attach checklists and questionnaires to these schedules;
Filing cabinet - file documents in your own digital filing cabinet with secure role-based access permissions;
Employee, customers and supplier files - one place to securely capture all of your employee, customer and supplier information. Access is role-based so you know only the right people can view or edit these files;
Document signatures - onboard new employees with ease by enabling digital signing of contracts and policies;
Leave management - customise your leave management settings and accurately manage and approve leave requests;
Announcements and events - broadcast announcements and send them to the right teams at the right time. Keep everyone up to date with important events like work anniversaries and birthdays;
Time and attendance - know who is on time and at the office, a customer, onsite or at home. Punctuality (with a healthy dose of flexibility) is an important part of any company culture;
Expense claim management - manage the approval and accurate capturing of purchase information for expense claims;
Team statistics and Reporting - enables teams to self manage by providing them with the key information they need to see if they are on the right path;
Planogram Communication and Implementation - communicate planograms to stores and get compliance; and
Android and iOS Mobile Apps.
We encourage retailers, suppliers and professional service firms to take up this offer and to think of ways they can make a difference for their customers during this difficult time. If you have an idea about how DotActiv can do more to help businesses respond to the COVID-19 pandemic, we want to hear from you so please don't hesitate to share your feedback here.
Conclusion
Activ8 is team management software designed for retailers, suppliers and professional service firms who need to manage their teams across multiple work locations. With Activ8 software, you can drive transparency, accountability and structured management across your teams when transitioning to the remote work model.
Sign up to Activ8 here and you'll get free and unlimited access to the platform for the first four months. Your first 20 users are free ongoing.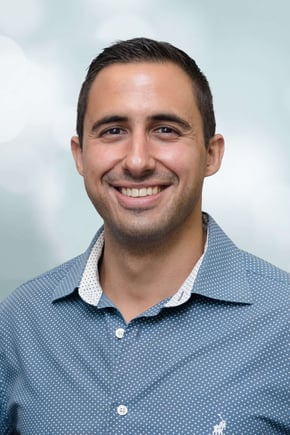 Kyle Dorfling
Kyle joined DotActiv in 2009. Since then, he has worked across multiple departments and gained extensive experience across multiple facets of the business before becoming DotActiv's CMO. He was appointed CEO (Acting Chief Executive Officer) in 2021. Kyle is responsible for leading the board and our management team by setting and overseeing the overall strategy of the business. He is known for his deep passion for servant leadership and lifelong learning. As Acting CEO, Kyle has assumed the full powers and responsibilities which come with the role of CEO and his appointment will become permanent in 2022 when specific criteria have been met. On a personal note, Kyle loves spending quality time with his nearly 3-year-old son, Troy. He also has a passion for health & fitness, life-long studies and spending quality time with family and friends.