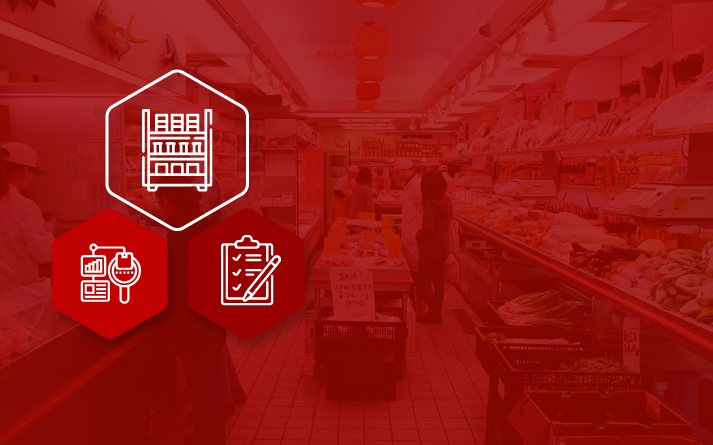 With the end of the year fast approaching, promotional retail events such as Black Friday, Cyber Monday, Christmas, Back to School, Chinese New Year and Valentine's Day are around the corner. These seasonal events are a great opportunity for you to delight existing customers but also to attract new customers into your store.
It begs this question: How do you plan your assortment to ensure that you have enough of the right products to sell? Here's another question: Have you allocated the right amount of space for them in-store to be able to sell them?
About the contributors
Elani Nel rejoined DotActiv in 2021 as Cluster and Assortment Planner on the Makro account. She has a Bachelor of Consumer Science in Fashion and Retail Management from Unisa.
Ilze Klopper joined DotActiv in 2018 as a space planner, working on the Amka account. Here, she is responsible for all the business analytics in all categories. Ilze is currently working on the development of Custom Reporting Templates within DotActiv Software.
Déan Vermaak joined DotActiv at the beginning of 2020 as a shelf planner. He currently works as a category planner for the Health and Pharmacy Department at Dis-Chem. He has a Bachelor of Commerce in Tourism and Marketing Management from the North-West University.
Nadia Cloete joined DotActiv in 2017 as a shelf planner, creating data-driven planograms for Makro's General Merchandise account. She has a Bachelor of Arts in Commercial Fashion from STADIO's School of Fashion, formerly known as LISOF.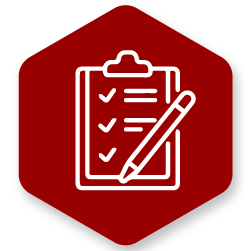 Best practices before a seasonal event
1. Consider the event
As a retailer, it is critical to consider all factors regarding a promotional or seasonal event to successfully plan and make the most of the opportunity. Some factors to consider are the time of year, duration of the event, percentage of the target market that celebrates the specific event, product categories relevant to the event, competitor strategies as well as your own category strategy.
The factors mentioned above affect consumer spending patterns, therefore impacting the sales of certain items. An increase in sales is expected. However, some product categories could experience a decrease in sales during this period due to a transfer of demand.
Planning well in advance is vital to ensure you have enough time to plan your stock levels, pricing, and space plans but also to ensure that your marketing team can create content around the promotion to generate excitement prior to the event.
The longevity of a promotional season is determined by the retail buyers and planners and they ensure that the ranges are planned accordingly. The main factor that helps determine the longevity of a promotion is supply and demand.
As the saying goes "the early bird catches the worm". Therefore, it's advisable that you begin your promotions long before the date of the special event to encourage shoppers to make purchases.
For example, it's often a good idea to extend Black Friday promotions to stretch across November while Christmas decorations are already merchandised as early as October. Statista has reported that 38% of people already start shopping for the Christmas holiday season before the end of October.
Another important consideration that has recently come into play when planning for large promotional periods is COVID-19 as this has had a huge impact on the retail industry, affecting buying decisions, consumer trends and product availability.
Due to COVID-19, there have been hold-ups in the manufacturing due to material shortages and hold-ups in logistics processes because of lockdowns. This has impacted lead times and product availability in stores. Business Insider reports that the constraints in the global supply chain have caused wholesalers to struggle to get enough stock of toys to plan for the festive season ahead.
2. Consider your data
Sales data is one of the most valuable assets that you have as it eliminates the guesswork when planning product ranges by providing insight into the products and quantities that your shoppers buy. You can use historical data to plan for upcoming promotional events.
Data fields such as sales, units, sales% and units% can help you identify the products that are contributing the most to the sales of the category. We recommend looking at a 12-month dataset to analyse the data from the previous promotional period, identify trends throughout the year and what the consumer behaviour was regarding certain products. This will give more clarity about which products to include as a part of the promotion.
The seasonal events attract shoppers and therefore it creates the opportunity for your full-price items to perform well during this time as well. However, it is also important to consider factors like transfer of demand, cross-merchandising and product cannibalism that can occur as a result of a promotion.
A week-long promotional season does not only require a week of planning. The duration of the event is critical as certain events have a wider range of products that could sell during the event. For example, during Valentine's Day, products categories such as flowers and chocolate sell well whereas events such as Christmas might lead to an increase in sales in numerous food and non-food categories.
To make the most of the promotional event, you must ensure that you have products ready at the right time, at the right price and also in the right quantities. Consumers are more educated than ever and they will compare retailers to ensure that they shop products at the best possible price. Promotions are also great opportunities to clear out older stock to make space in stores for new products or new models for the upcoming seasons.
As mentioned above, the planners need to ensure that there will be stock for the duration of the event. Thus they need to communicate stock expectations with suppliers well in advance, communicate with the warehouses for storage well in advance, and also communicate with us, at DotActiv, that they will be needing space for promotional products on shelves.
On our side, we can then adjust the planograms where needed, ensuring that the space taken away from other products does not affect their sales success during this time.
3. Consider trends
Customer interest increases during promotional periods and since most shoppers have access to the internet they can compare prices. When considering pricing, the way in which you negotiate with your suppliers will directly affect the price that you can offer on a product.
Once again the retailer and supplier relationship is critical. You could possibly improve on your pricing by negotiating a lower cost price with the supplier. This could be achieved by larger order quantities if you have the storage space available.
It is also worth looking at the retail sale price of your competitors. Why? You must offer products at a price that will encourage the shopper to visit your store instead of your competitors. You also need to stay ahead of them during promotional seasons as your lower prices can bring customers into your store where they can purchase items from other categories that might not be a part of the promotion.
Buyers and planners will also analyse consumer trends as there are many external factors that could influence how well your promotion does. Therefore, in preparation for such a period, consider items that are seasonal, trending (through social media and marketing) and also any new items that might be launched during this time. You can even do market research to learn more about current trends such as popular flavours, colours, and sizes to provide more clarity into what consumers will purchase.
External factors are also important to consider when planning promotions. For example, people who work from home. If you are in South Africa, load-shedding can affect what people are interested in purchasing.
Another factor that contributes to the success of a promotion is the spending power of the shopper. As an example here, we can once again refer to COVID-19 and how it affected consumer buying behaviour.
Therefore, you could ask questions such as:
Are shoppers going to be shopping more or less than last year?
Are shoppers more inclined to shop in-store or online?
What product categories are important for this promotional event?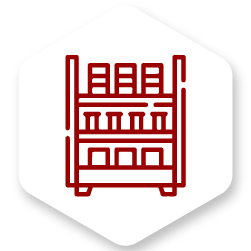 Best practices during the promotional event
1. Stock levels
Once data has been analysed to determine the expected shopper behaviour and the ranges have been confirmed, there would be clarity of stock order quantities. The category planners manage the stock in separate stores. They determine which stores get stock when a shortage occurs as well.
At this point, the relationship you have with your suppliers is critical as you can negotiate to hold excess stock of a product so you can restock shelves as necessary to avoid missing out on any potential sales. Then, return the leftover stock once the promotion is over.
To ensure that there is enough stock on the shelves to handle the rate at which products sell during a seasonal event, ensure that you merchandise products correctly by considering aspects such as days of supply and unit movement. Keep in mind that the data used to determine this must be for the promotional period.
It is a good practice to restock shelves as products sell out or once the store has closed for the day to avoid shopper disappointment as this can lead to a loss in sales. To minimise the time needed to restock and to reduce the possibility of disrupting shoppers in the store, you can use gondola ends and promotional courts to give additional space to promotional products.
2. Shelf plans
A vital part of a promotion is where and how the products are merchandised in the store. You need to plan and give careful consideration to the placement of promotional items to ensure your customers can find these products easily.
Planograms are a great tool to use to effectively plan space and since this is data-driven, it is also a great tool to use to determine how to place products and how to allocate space to the products that form a part of your range.
You must complete planograms for the promotional period and communicate them to the store well in advance to avoid any opportunities for miscommunication. Through the use of planograms and planogram reports, such as a Plano and Shelf Report, merchandisers in-store can see exactly how to place products and there is no room for confusion.
3. Floor plans
In certain collaborative situations, suppliers provide custom fixtures for a promotional display. This could be an end cap, wobblers or clip strips and can even include promotional signage to use in-store.
We would also recommend using any special fixtures that are different from aisle fixtures that you have in store so that customers would subconsciously associate special fixtures with your promotions. It is also critical to consider that these fixtures must draw attention and be visible to shoppers once they enter the store.
Another important factor to consider is that promotional displays that are placed close to the entrance of the store are also an effective way to invite customers into the store.
Cross-merchandising is also a great merchandising strategy to apply during a promotional time.
Making use of cross-merchandising when more than one category is in promotion is a great way to increase the visibility of the promotion. For example, if a coffee machine is on promotion and the pods are too, merchandising them together will increase the visibility of the promotion and can increase the basket size of the shopper.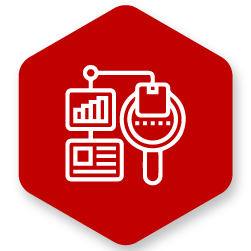 Best practices after the promotional event
1. Analysis
To determine whether a promotion was successful or not, it is critical to consider the strategy that you set for the promotion. For example, was it to increase sales in a category, attract new customers, get rid of old stock or increase basket sizes?
This will help you understand what data to look at to determine whether the promotion was successful or not. At this point, it is valuable to compare the data from this promotional event to the promotional event from the previous year to see whether sales have improved.
In DotActiv's category management software, we have a custom reporting tool that enables you to compare data to be able to visualise it in a way that will help you to determine success. Within this tool, you can compare data from certain periods, stores, brands, products, ranges and planograms and even include filters to ensure that you are looking at the right data when doing your analysis.
Through the analysis of the promotional data, it is important to consider which products sold out and which products did not sell. It is also important to consider why it did not sell.
Was the product too expensive?
Did a competitor sell it at a better place?
Was the product not relevant?
Was it offered in the wrong colour?
Were the displays visible?
This data and the analysis thereof will be saved to use as a reference for the next event. We can then look back and see which products did well and which did not. Based on this, we can increase the facings of the successful products.
Data from the store in its entirety must also be considered to determine what the impact of the promotion was on the sales of the other categories in the store. Analysing the data in such a way will give clear indications of what your customers want to buy and can also help you to plan future promotions.
2. Excess stock
When considering excess stock, it is important to try to understand why it did not sell to make better range decisions in the future.
Was the product too expensive? Was the product not relevant? If irrelevant, in which aspect? Was the product the wrong size? Was it the wrong season? Was the product the wrong colour?.
This data and the analysis thereof will be saved to use as a reference for the next event. We can then look back and see which products did well and which did not. Based on this, we can increase the facings of the successful products.
3. Space planning
Once the promotion has ended, you need to reallocate your shelf space. A promotion might cause the product range to change since a new product was introduced during the promotion or a certain product performed really well and therefore might be receiving more shelf space. If that is the case, you must update your planograms to accommodate this change. It is just as critical to remember that discounts affect your unit movement.
This is also a good opportunity for you to refresh planograms for the category. Once again, data is considered and product placement can be analysed when using a specialised planogram software solution such as DotActiv. A category refresh creates the perception that the retailer might introduce more exciting products/prices and creates excitement about the category.
Conclusion
Running promotional or seasonal events is an ideal opportunity to increase your sales. However, careful planning is needed to plan a successful range, something which you can complete with specialised assortment planning software.
Looking for an assortment planning solution that can help you select the right products? Visit our online store here for more information or book a custom exploratory consultation.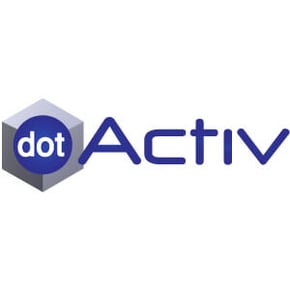 DotActiv Team
The DotActiv team comprises of multiple category management experts, all lending their years of retail experience and knowledge to create well-researched and in-depth articles that inform readers of DotActiv's retail blog.