Seasonal merchandising depends on the seasons of the year. Then there are annual events too. Think Christmas, Back of School, Valentines Day and so forth. Both your seasons and these events dictate the range of products you would sell. It's a good idea to strategise how to present them to your customers.
Of course, it's not just about your range of products. You can't forget about everything else that surrounds them. We're talking about in-store promotions, the correct placement of products on the shelf and in your store, and the need for strategic pricing. What you will end up with is a holistic way to sell your products.
About the contributors
Brian Nyamachiri joined DotActiv in 2013. He currently oversees the Adcock Ingram, Danone, GSK, Dr Oetker, Loreal, Makro, Premier Foods, Revlon, and UPD accounts as an operations manager.
Esma Janse van Rensburg joined DotActiv in 2019 as a space planner. She worked on a previous account before joining the Food Lover's Market team in 2020. She has a Bsc Consumer Science from the North-West University.
Kelly Cordeiro has been with DotActiv since 2017 and has had experience running many accounts, including Cerebos, Danone, Premier FMCG, and Shield Chemicals and Pick n Pay.
Lisa-May Krige joined DotActiv in 2013. She oversees service accounts in the Western Cape as well as global software accounts. Her portfolio includes Food Lovers Market, Indigo Brands, Lindt, Mastermind Toys and many others.
Louis Schoeman joined DotActiv in early 2019 as a space planner. He has since worked on various pharmaceutical accounts, including United Pharmaceutical Distributors and Adcock Ingram.
Pravashnee Nageshar joined DotActiv in 2015 and has worked on multiple accounts including Cerebos, Food Lover's Market, Spar Pharmacy and Ultra Liquors. She is currently an account manager with a portfolio that includes Adcock Ingram, Danone, L'Oreal, Revlon and UPD.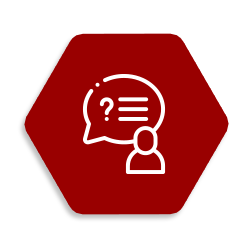 What is seasonal merchandising?
As a retail phrase, 'seasonal merchandising' is simple to understand. We alluded to it earlier in this article. It refers to the merchandising of any seasonal category or products that you may stock.
But what is a seasonal product or category?
In plain words, a seasonal product is one that your customers do not buy regularly or throughout the year. These fluctuations in demand depend on either seasons or specific times that correspond with events. Valentine's Day, Easter or Eid are prime examples.
It can also allude to unplanned events, such as the COVID-19 pandemic, which impacted consumer demand during 2020. McKinsey has found that in some regions, it continues to affect demand and spending.
If you're a fashion retailer, this also factors in your trends and clothing buying habits, a point made by Katie Smith of the retail data company, EDITED.
Of course, that does not mean to say that these products or categories aren't always available. Even if that may be the case in some instances, you can still buy seasonal products or categories all year round. During the off-season, there will be regular swings in quantities and prices linked to a specific period.
Good examples here could be meat prices around Heritage Day (celebrated in South Africa) or over Labour weekend in the United States. You could swop out any public holiday, for that matter and look at those products sold during that time. Another example concerns home-care products. Your customers might replace their batteries every few months or lightbulbs.
Linking back to the weather, during winter, you will notice some extra care taken in promoting Cold and Flu remedies and heaters, while in spring to summer, this will change to allergy medication and fans or air conditioners.
You'll also see an increase in TV, newspaper and online adverts combined with in-store signage and strategic placements to expose more people to the specials around these products and encourage them to buy.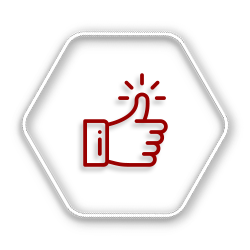 What must you scrutinize when merchandising seasonal products?
If you are approaching a new season or annual event that you would like to start planning for, you would need to consider a few critical aspects.
The aspects that we're referring to are the 4 Ps of merchandising or marketing mix. In short, promotion, pricing, placement and product. It's worth noting that these are not the be-all and end-all of what you need to consider when merchandising your seasonal products.
However, after implementing any best practices around these factors, you can expect an increase in total sales, customers returning to shop at your store, improved stock control and the ability to plan better for future seasons.
1. Leverage your promotions
There are several ways to promote your seasonal products or categories no matter if you're a retailer or supplier. The obvious route is through advertising. By building hype before any new season or event, you also stand a better chance at enticing more people to visit your store, writes Annie Pilon.
But that only gets shoppers into your store. It is just as critical to supplement any external advertising with in-store promotions to ensure they follow through and add the items to their basket. After all, as Jim Malone points out in his article for Total Retail, you must not assume that shoppers will take you up on your offer.
One of the first things to look at is your branding and signage in-store. Can shoppers easily find the seasonal items that you've advertised in-store? The signage could be as simple as a colourful sticker with the advertised price to draw the eye, a shelf talker that provides more information about a product.
Let's look at the example of a pharmacy retailer.
Whenever you enter a pharmacy, you may notice how branding and signage changes by season, using posters and gondola coverings specific to products related to each season. Cold and flu remedies during winter and allergy aids during spring. Often, you'll see clear signage displaying available bundled promotions like allergy tablets and nasal spray in the springtime.
You could also use in-store advertising to add extra punch such as what CVS Pharmacy introduced in 2020.
Alongside that, you can also strategically place promotional displays across your store. A high-trafficked area would be the first option to encourage impulse buying and increase their basket size. You could also look to place such seasonal products on gondola ends or near the front of your store to pull them in.
2. Match your prices to consumer demand
When pricing your seasonal merchandise, it helps to understand the market as well as what you can offer your customers.
For, when pricing these products, you must accommodate fluctuations in demand. At the beginning of the season or during its peak, for example, you can increase prices to capitalise on the high demand. As a season nears its end, you can reduce your prices and offer discounts that incentivise your customers to buy.
Advertising seasonal deals well in advance at normal prices will help you to reap the benefits of any price changes. You can see examples of this during Easter where the cost of easter eggs skyrocket during the peak of the season. They then drop dramatically closer to the end of the season. It's the same ahead of Valentine's Day or Mother's Day, for example, with flowers and chocolate and then once each has passed.
Staying competitive with your pricing can be the difference between staying relevant or losing out to your direct (and even in-direct) competitors.
Mind you, pricing competitively in comparison to your competitors doesn't always mean reducing prices to make a loss. You could price similarly or slightly below. Alternatively, you could use price bundling to add value to the customer at a reasonable price.
One way to accomplish that is by leaning on the relationships you have with your suppliers. In this instance, you can strike up mutually beneficial deals so that you both get something. We can see examples of this around Valentine's Day where a customer might purchase chocolates, wine and flowers at a set price.
If you notice a lift in your sales data around the time of the product bundle offer, you could look at adding similar deals for future events.
3. Optimise the placement of your products
The space in your store and how you use it is your ultimate tool for merchandising your products. Here we are referring to both your shelf and floor space. Use either poorly and won't matter if you have the products your customers want. Shoppers won't be able to find them.
Optimising your shelf space as well as choosing the best placements will ensure high visibility of your promotional SKUs. It also increases the likelihood of customers shopping your promotions, which reduces the chance of excess inventory due to a failure to sell enough during the promotion.
As for your floor space, you can utilise your high-trafficked areas to encourage impulse purchases. Keep in mind the danger of floor congestion so that when you do lay out your products, you don't create an unpleasant experience for your customers.
A few ways to optimise the placement on your floor would be to use table displays in the front of the store. You can also add promotional gondola ends, promotional bins and bulk merchandising pallets by aisles with the selected items matching the season or event.
Some best practices with regards to the on-shelf placement of seasonal products include merchandising complementary products.
If you're looking for a good example of cross-merchandising, you can find it in any Back to School display where you can expose shoppers to a variety of different items across categories. You could also place this display near a shelf or aisle that stocks more items that a shopper would expect to buy ahead of the start of a school term.
4. Stock the seasonal products your customers want to buy
If you want to ensure you always list the correct seasonal products, you first need to analyse your inventory data. By analysing your historical data, you can learn what sold during the same period last year.
Let's say you're an FMCG retailer, for example, and it's almost winter. Your data collected from the winter period last year indicates that there was a boost in sales for your push heaters and hot water bottles. Meanwhile, there was a drop-off in sales of fans and air conditioners. You'd thus want to ensure you stock more of those products that will move off your shelves.
You can tie in pricing here - upping the price of your heaters due to peak winter while reducing the prices on your fans or air conditioners.
Secondly, understand and pay attention to the local and national trends.
Trends generate a fair amount of excitement and change, so instead of stocking only a traditional school bag during the Back to School period, you could look to add a variety. If your retail data tells you that there is a rise in fashion school bags, you could look to stock such items.
Another example would be how the needs of the customer have changed because of the COVID-19 pandemic. It has lead to major fluctuations in consumer demand, which opens the conversation and argument for specialised category management software.
Such software makes it easier for you to manage your assortments since you can track your performance and streamline the process
Conclusion
Seasonal products play a crucial role in helping you to stock the correct items throughout the year to meet the needs of your customers. Knowing the best practices will ensure that you have the best products available at the right time, place and price.
Looking for advice or need a category management solution that can help your business? Visit our online store here for more information or book a custom exploratory consultation.