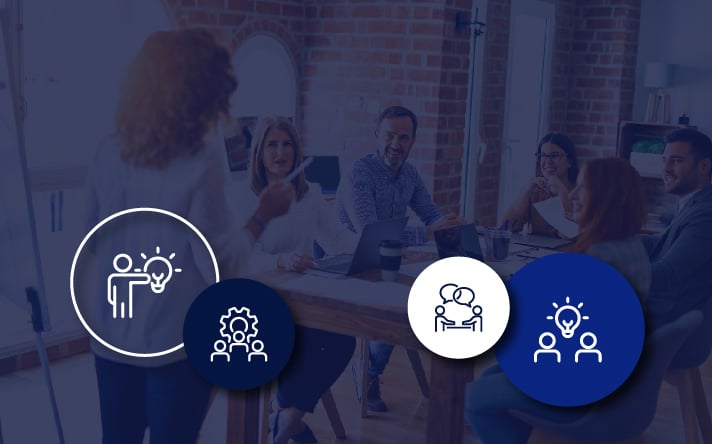 We have written it many times before - at DotActiv, we believe our unique culture is worth celebrating. And we will continue to talk about, which we have done as part of our Values campaign. That's because it's worth something to us. Of course, values do not equal culture. However, they are very much the foundation of our culture.
We started this Values campaign to unpack the meaning and application of each of our values in greater detail. It's so all our employees and stakeholders could gain greater insight into what each of these values means and what we stand for at DotActiv.
When we understand the meaning of the words, a sentence becomes more powerful.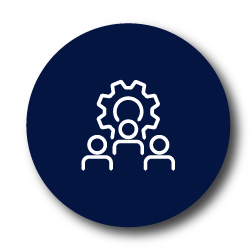 What are DotActiv's values?
Our values are the foundation and guidelines of our company. They are the key to our success, define who we are as a collective and set us apart from the competition. They underpin our vision and mission statements, business strategies, decisions, actions and behaviours as individuals.
When our directors sat down to define the values of DotActiv, they came up with 11. These company values form part of DotActiv's core existence and are (always) top of mind while working towards our mission and vision. These values are as follows:
We are passionate about our business and promote a positive, energising, optimistic and fun environment.
We empower independent decision-making and encourage free thinking.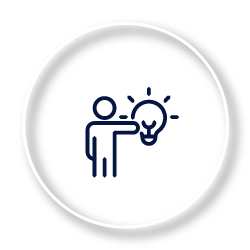 What value is on the agenda?
In this article, we will be unpacking the definitions of our tenth value, which is:
"We empower independent decision-making and encourage free thinking."
Now, let's unpack the words of this value.
Empower: To encourage and support the ability to do something.
From a management perspective, it's our job to empower our staff with the knowledge and skills they need to deliver the outputs required by the business. How do we do that? Well, in the form of processes, BPVC's, personal development plans (PDP), the training they all receive and even the quality control measures.
Independent: Not influenced or controlled by other people but free to make your own decisions.
Why can we trust our staff to make independent decisions? Because they've been empowered to do so. They've got endless amounts of resources to reference and learn from and we are confident that they can run with it on their own. We also know that nobody wants to feel like they've got someone breathing down their neck.
Decision-making: The process of making choices and decisions, especially important choices.
We encourage our staff to follow a good decision-making process and utilise their knowledge and skills, which they have gained.
A good decision-maker chooses actions that give the best outcome for themselves and others. They enter into the decision-making process with an open mind and do not let their own biases sway them. They make decisions rationally after researching alternatives and understanding the consequences. We need people's thinking patterns aligned with our values and goals as a business.
Free-thinking: Forming your own opinions and beliefs rather than accepting what is officially or commonly believed and taught.
So now that we have empowered them to make independent decisions, we also want to encourage free thinking. We want our employees to take what they have learned and form their own opinions and ideas. This is important because we create an environment where we innovate, and innovation leads to success.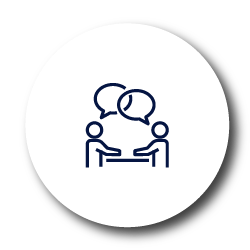 Living this value
What do our employees say about how they live out this value daily?
One of our employees, Tayla Grifo, explains:
"We have built the Account Advisor team fairly recently which is a brand new function in DotActiv. With a new function comes a lot of development and refinements. The Account Advisor team is encouraged to participate in the refinement of these functions and all can share ideas until a final decision is made. This role encourages free-thinking and independent decision making as a means to solve problems and come up with solutions."
One of our Account Managers, Yolande Beumer, also shares how she experiences this value.
"When it comes to empowering independent decision making, I believe DotActiv encourages the fact that everything is not set in stone and is open to changes and improvements."
"For example, we have a Software Acceptance Committee. Every week we test a function on the software and if you feel that there is a way to improve that function, you can raise it to the IT team and they can work alongside you to better improve that function," says Yolande. "Another good example of independent decision-making is all the different Innovation Projects that we have – as part of one of those projects, you can do research and come up with ideas that might be suited for the specific project," adds Yolande.
"The second part of the value is to encourage free thinking. A good example of this would be that anyone in the company can log an idea task if they have a good idea of a way to improve the software or any other element of the business," adds Tayla.
"For example, when my team at a retail client was working on the account, we realised we needed to do something that the software could not do at that time, one of which was being able to move the segments/drops around. We logged an idea and it was implemented in the DA software."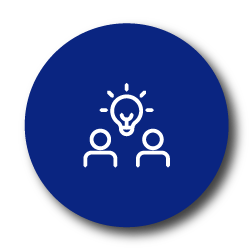 Bringing it all together
At DotActiv, we pride ourselves on being innovative. One of the ways in which we are able to achieve this innovative culture is by allowing our employees to make decisions and think freely.
We encourage our employees to raise issues or ideas and offer solutions we can implement in order to improve.
Our employees interact with clients and make use of our software daily and may pick up issues that higher-level management may not be exposed to. We encourage all employees to think creatively and to voice their opinions and thoughts so that we can build a stronger business that can continue to compete at a global level.
Conclusion
At DotActiv, independent decision-making and free-thinking is something that we prioritise because we understand that this leads to innovation and growth. We are always excited to hear new ideas from our employees on where we can improve.
Interested in working at DotActiv? You can find out more about what positions are open here.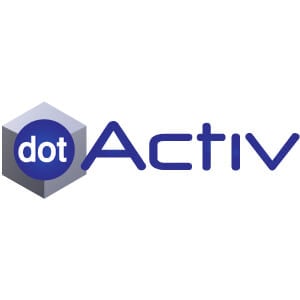 DotActiv Team
The DotActiv team comprises category management experts lending their retail experience and knowledge to create well-researched and in-depth articles.