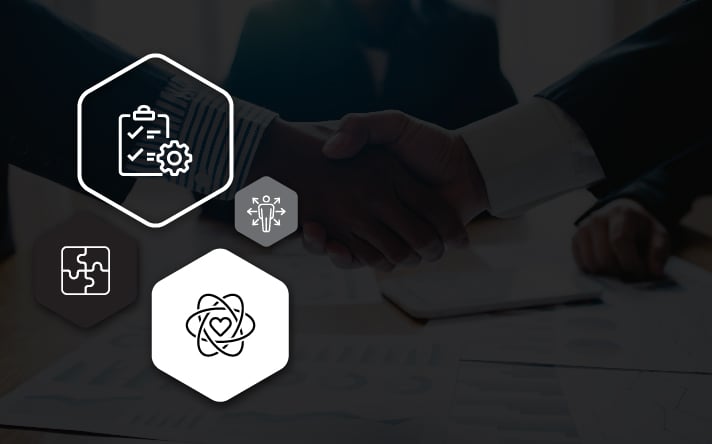 We recently started a campaign to unpack the meaning and application of DotActiv's values in greater detail. That's because without understanding what each word in our values means, it's just words. However, when you truly understand the meaning of the words, each value becomes more powerful.
If you would like to read more about our first value - "We are passionate about our business" - you can read this article or our second value - "We do not tolerate poor performance" - read this article.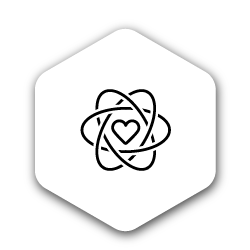 What are DotActiv's values?
Our values are the foundation and guidelines of our company. They are the key to our success, define who we are as a collective and set us apart from the competition. They also underpin our vision and mission statements, business strategies, decisions, actions and behaviours as individuals.
When our directors sat down to define the values of DotActiv, they came up with 11. These values form part of DotActiv's core existence and are (always) top of mind while working towards our mission and vision.
These values are:
We are passionate about our business and promote a positive, energising, optimistic and fun environment

.
We strive to get it right the first time, every time and on time.
What value is on the agenda?
For this article, we will be unpacking the definitions of our third value, which is:
"We strive to get it right the first time, every time and on time."
Now, let's look closely at the bolded words.
Strive
"Make great efforts to achieve or obtain something."
We do not just make great efforts; we make every effort to do our utmost best. That includes pulling out every stop.
It's also worth noting that we are only as strong as our weakest link. That is why we need everyone to strive to do their best. It's a collaborative effort that makes DotActiv who it is today.
Get it right
"(We need to) do it well, in order to achieve a good result. (We also need to) find the correct answer."
We have the DotActiv PowerBase that allows us to find the answers to questions about our software. We also have the InsiderBase for staff to search for answers to questions about our policies, processes and more.
There's also a big difference between "getting it right" and "making it right".
We don't want to be the company that makes it right all the time because that implies that things continue to be broken. We want to get it right the first time.
First time
"On the first attempt."
This brings us to the next phrase … "first time". This means on the first attempt. Not the second, not the third … the first.
When done right the first time, it means it's perfect every time. It also means we don't waste time and money correcting errors caused by doing it too fast or without controlling quality.
We've spent the last couple of years planning and implementing our internal BPVC's to allow our staff to get it right the first time.
Every time
"Without exception."
This means on every occasion or every chance we get. We don't decide that we will get it right today but not tomorrow. Instead, we strive to get it right at every opportunity.
On time
"Something that arrives, happens or is done when it should and is not late."
On time suggests that you arrived, or accomplished the desired task "exactly on schedule."
Here at DotActiv, we underpromise and overdeliver. We take project planning very seriously because when our projects are delivered late, it can have significant financial implications on our customers.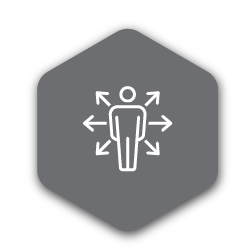 Living this value
What do our employees say about how they live out this value daily?
One of our employees, Henrico Morton, explains how he lives out this value at DotActiv:
"I had an international client that did not speak English as a first language that required help with our DotActiv Import Utility. I had to install a new version of the utility for them and they were very hesitant as they did not understand English."
"After a back and forth conversation over a day or two, I assured them that I would do the installation from start to finish with no issue in the given time frame from their side. I kept my word and they gave me a two-hour time frame to work on the system," adds Henrico. "After two hours, everything was complete. I did a full round of testing with the client and they were very satisfied that it worked the first time and in the time frame that I was given. They have not looked back since."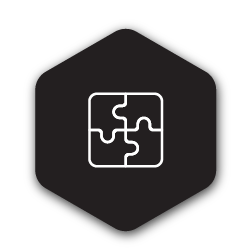 Bringing it all together
At DotActiv, we place a great emphasis on delivering software and services of high quality. We aspire to get it right the first time, every time and on time as we strive to provide excellent service to our customers and staff. However, we also want to equip our employees with all they need to live up to this value.
That's why we have refined our BPVCs and implemented quality control measures. These ensure that we can get it right the first time, every time and on time.
Conclusion
We make every effort to do our best and achieve the desired result on the first attempt without exception and on schedule.
Interested in working at DotActiv? You can find out more about what positions are open here.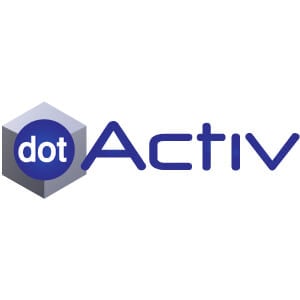 DotActiv Team
The DotActiv team comprises category management experts lending their retail experience and knowledge to create well-researched and in-depth articles.