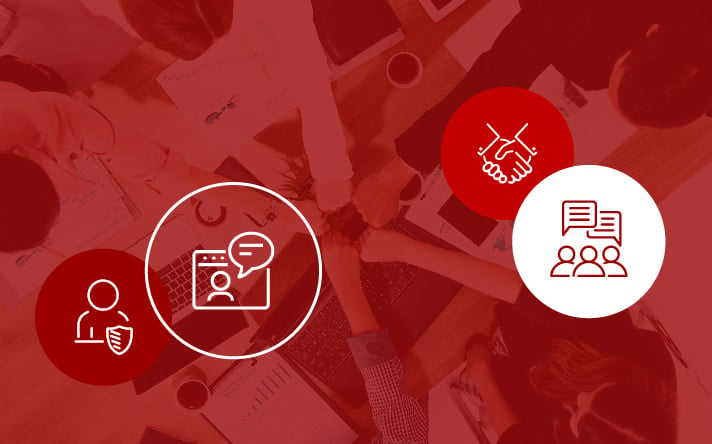 At DotActiv, we regularly celebrate the uniqueness of our culture. We are proud of what we've built and we aim to continue improving it as the business evolves. We've been able to build a strong culture because of our values. Of course, we are well aware that values do not equal culture. However, they do form part of the DotActiv foundation and culture.
That is why it's critical to understand DotActiv's values. In an effort to do that, we began a campaign in early 2021 to unpack the meaning and application of our values in detail.
What are DotActiv's values?
Our values are the foundation and guidelines of our company. They are the key to our success, define who we are as a collective and set us apart from the competition. As we've mentioned in similar articles, our values also underpin our vision and mission statements, business strategies, decisions, actions and behaviours as individuals.
When our directors sat down to define the values of DotActiv, they came up with 11. These company values form part of DotActiv's core existence and are (always) top of mind while working towards our mission and vision.
We are passionate about our business and promote a positive, energising, optimistic and fun environment.
We openly demonstrate a commitment to fairness, integrity and ethics.
What value is on the agenda?
In this article, we will be unpacking the definitions of our eighth value which is:
"We openly demonstrate a commitment to fairness, integrity and ethics."
Let's take a closer look at each of the words we've placed in bold:
Openly - without hiding any of your thoughts or feelings.
Demonstrate - to express or show that you have a feeling, quality, or ability.
Commitment - Willingness to give your time and energy to a job, activity, or something that you believe in.
Fairness - The quality of treating people equally or in a way that is right or reasonable.
Integrity - Doing the right thing (through your words, actions and beliefs) when no one is watching, while being honest and having strong moral principles.
Ethics - A set of beliefs or code that guides the behaviour of employees with respect to what is right and wrong in regard to conduct and decision-making.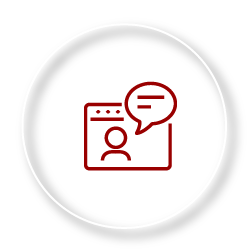 Living this value
What do our employees say about how they live out this value daily?
Our content manager, Darren Gilbert, explains how he lives out this value at DotActiv.
"I firmly believe that DotActiv is a company built on solid long-term relationships that are mutually beneficial for everyone involved. I can see that clearly in the way everyone treats each other. While I'm talking about our fifth and seventh value here, it does form the base for this, the eighth value," he says.
"If I were to apply both to this specific value, I could focus on a few parts."
"For example, on 'commitment' - the willingness to give my time and energy to something I believe in. I know that when I demonstrate commitment to my work, I can expect the same from my colleagues. Everyone has each other's backs and is willing to help out wherever necessary."
"That makes for a strong business and a work environment that I want to be part of. I know that if I need help, I can speak to anyone in the business and they'll willingly help. Anyone can expect the same from me," he adds.
"If I were to consider 'integrity', it is the same. Many of DotActiv's employees are working from home because of the Covid-19 pandemic. This opens up the door for standards to slip because we cannot see or check up on each other in person. And yet, since we all started working from home, I would say that our standards have improved."
"We've implemented quality controls and processes that allow us to deliver our services to the same standard as if we were working side by side with our colleagues and clients. That circles back to 'commitment', which also ties in with many of our other values, some of which we've already written about. I know that I work for a business that is fully committed to excellence in everything it does. If DotActiv can commit to it, I can do that too."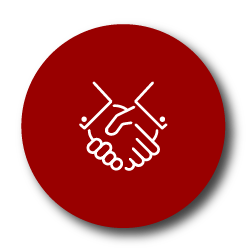 Bringing it all together
Fairness can be a rather subjective virtue. People can have differing opinions about whether or not something is fair. The best way to put this virtue into action is to practice open communication so that everyone can be on board with the manner in which we display our commitment to fairness.
Integrity is all about doing what is right, even when no one is looking. It is about holding oneself to a very high standard and being committed to not faltering on that.
Below are some key aspects of integrity to take note of:
Honesty;
Respect;
Generating trust;
Pride;
Responsibility;
Keeping promises; and
Helping others
At its simplest, ethics is a system of moral principles. They affect how people make decisions and lead their lives. When exercising your set of ethics, it is important to understand what your priorities are.
Here are a few questions that you can ask yourself to understand your priorities:
Does a particular action bring me closer to being the person I want to be?
Is my behaviour making the world a better place or is it doing more harm than good?
What are my ethical principles telling me I should do?
Work ethic is a set of values based on the ideals of discipline and hard work. Forming good habits will help to create a good work ethic that will impress employers.
When looking to build a strong work ethic, here are a few things to consider:
Focus and persistence;
Finishing tasks in a timely and efficient manner;
Always be punctual;
Be professional; and
Create a work-life balance.
Conclusion
Fairness, integrity and ethics are all essential building blocks that form part of who DotActiv is as a business. At DotActiv, we value the fact that we openly demonstrate our commitment to expressing and living those virtues both individually and as a company. If we didn't, we wouldn't be the company that we are today.
Interested in working at DotActiv? You can find out more about what positions are open here.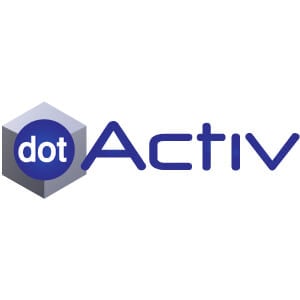 DotActiv Team
The DotActiv team comprises category management experts lending their retail experience and knowledge to create well-researched and in-depth articles.