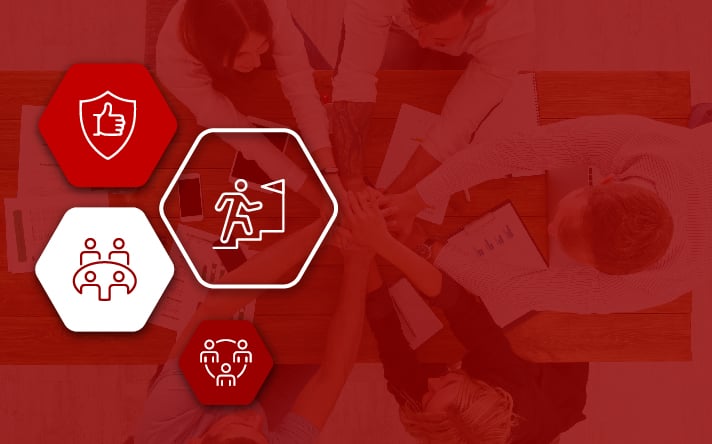 As a company, we regularly celebrate the uniqueness of our culture. It is something we are proud of and we aim to build on it as DotActiv grows and evolves. Values certainly do not equal culture but they do form part of the foundation that is DotActiv's culture.
As part of a campaign that focuses on our Values, we have been unpacking the meaning and application of our different values in greater detail. When you truly understand the meaning of the words, a sentence becomes more powerful. If you would like to read more about our first value - "We are passionate about our business" - you can read this article.
What are DotActiv's values?
Our values are the foundation and guidelines of our company. They define who we are as a collective, set us apart from the competition, and underpin our vision and mission statements, business strategies, decisions, actions and behaviours as individuals. They are also key to our success.
When our directors sat down to define the values of DotActiv, they came up with 11. These company values form part of DotActiv's core existence and are (always) top of mind while working towards our mission and vision.
DotActiv's values include:
What value is on the agenda?
We will be unpacking our fifth value in this article. Our fifth value is as follows:
"We value mutually beneficial relationships based on cooperative and collaborative teamwork."
Now, let's take a closer look at the words that are in bold.
Value: To consider something as important and worth having.
We, as DotActiv, value each individual team member's contribution to the success of the business. We also value all our customers for the continual business support that they give us. They are the reason for our very existence.
Mutually: In a way that shows that two or more people or groups feel the same emotion, do the same thing with or for each other.
At DotActiv, we believe in nurturing and developing mutually beneficial relationships between our people and our customers.
Beneficial: Tending to help; having a good effect.
When we work together, each pulling his or her weight for the greater good of the business, we will reap the benefits - account growth, career growth, financial rewards, company growth and so forth.
Cooperative: Showing willingness to act or work together for a shared purpose.
In DotActiv, cooperation means that everyone in the organisation is working alongside one another towards the goal of making DotActiv successful.
Collaborative: Involving two or more people working together for a special purpose.
For example, in DotActiv, our sales team constantly work together to complete business cases and proposals for prospective customers. In DotActiv, we work towards a shared common goal to achieve business success.
Teamwork: The combined actions of a group of people working together effectively to achieve a goal.
We, the collective group of DotActiv, understand our company goals and we work to attain them through honest, open and respectful communication.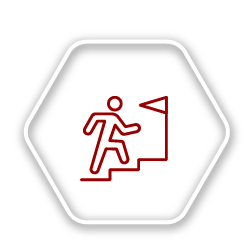 Living out this value
What do our employees say about how they live out this value daily?
One of our employees, Michael Puckering, explains.
"At the account that I work at, sometimes I face challenges with the products that the client supplies. Many of these are specialist electrical products that may be foreign to most people but sought after by the experts and industry professionals who work in industries such as electronics, mining, factories and even solar solutions," he says.
"Due to this circumstance, I've had to work closely with their team in almost every planogram I create to understand the unique merchandising principles and challenges that every category brings to the table."
"One example I can provide is a project that was done on the "Internet of Things" category, which is comprised of home automation and internet controlled products such as Google Alexa, or lighting which you can switch on and off with your phone."
"Our objective with this category was to increase its shopability. After planogramming this category with my client and implementing it in the store, we found that we had still not achieved our objective of making the category more shopper-friendly. Further to that, we found that these products were lacking exposure and were poorly displayed because of the tall security cabinets that they were kept in. This prevented us from merchandising this category in an optimal position with local categories that were relevant to these products."
"To overcome this, I recommended custom cabinets to be used, taking inspiration from whiskey cabinets in liquor stores. This advice was taken on board and actioned by their workshop team who custom-made these cabinets to fit into the fixture and work in conjunction with my planogram."
"Once this problem had been solved, we had the category in an ideal position in the store, and in visually appealing cabinets", adds Michael.
"The next problem to overcome was the complexity of the products. I had to team up with the client again and had them manufacture live display boards which had all the products of the relevant drop displayed. These boards were fully interactive and allowed customers to use the products without risk of theft or damage because they were secured to the board."
"All these small victories and collaborations added together resulted in a 95% sales increase for the category. All of these issues required collaboration between our client and myself to achieve the best possible outcome for this category."
Another colleague, Tanya du Plessis, also shared her perspective of how she lives out this value within DotActiv.
"At the account that I work at, we conduct national store visits annually where we go and take extensive store photos and make sure our floor plans are still up to date. Through conducting store visits, we also have the opportunity to meet and greet staff in-store and allow them to put a face to the name. By speaking to them about planograms and implementation, we also become aware of any issues which they might have," she says.
"These store visits help us to, as mentioned above, know what is happening in stores, update our floor plans and be able to better communicate and work together with store staff and merchandisers."
"However, it also benefits our client because most buyers and planners we work with at their Head Office do not get the opportunity to visit all stores on a regular basis. Thus, we have a better idea of what is going on in stores, and can advise them on what the stores are looking like currently by sending them some of the images we took, relaying information we received from speaking to staff in-store and so forth."
"This is one example of how I and my team continue to build a mutually beneficial relationship with our client."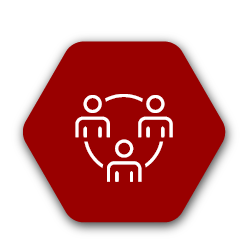 Bringing it all together
We value each DotActiv team member's individual contribution towards the success of our business through mutually beneficial relationships with our colleagues, customers and friends based on cooperative and collaborative teamwork.
Conclusion
At DotActiv, we pride ourselves in living out this value for the greater good of our business, our people, our customers and the communities that we serve.
The success of our business is built on mutual relationships that we have set up and continue to maintain through cooperative and collaborative teamwork.
Interested in working at DotActiv? You can find out more about what positions are open here.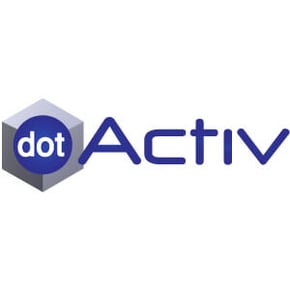 DotActiv Team
The DotActiv team comprises of multiple category management experts, all lending their years of retail experience and knowledge to create well-researched and in-depth articles that inform readers of DotActiv's retail blog.