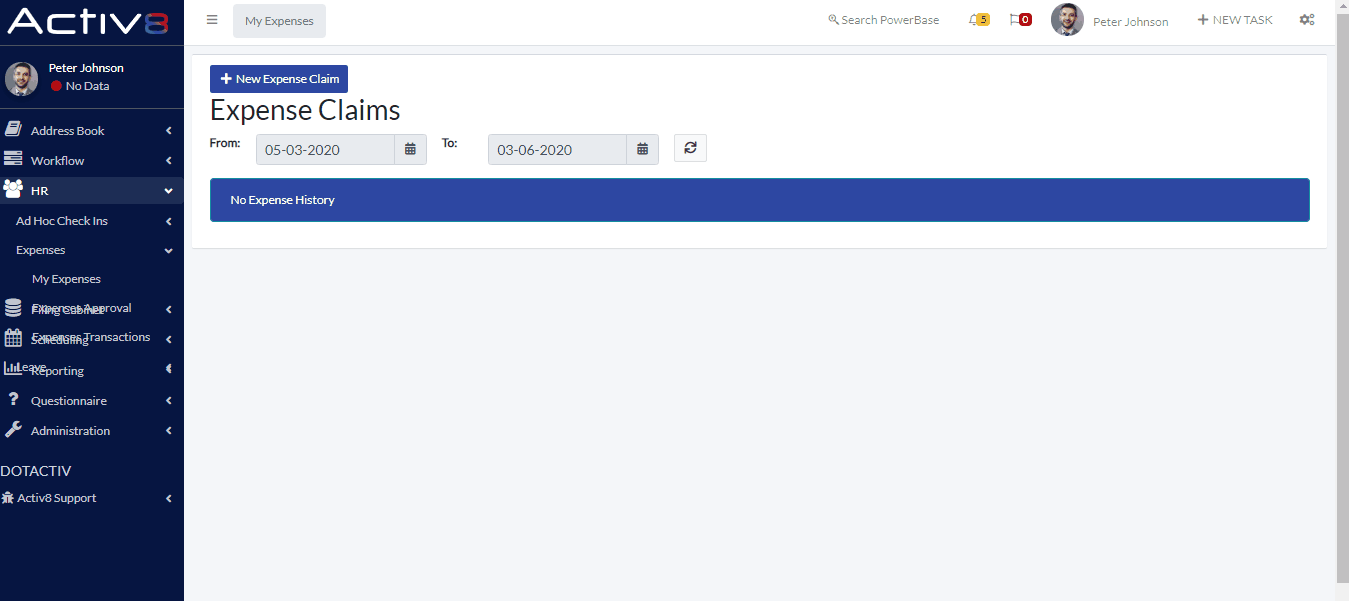 Designed to suit your business' team management needs, Activ8 has a built-in function that helps you to keep track of all work-related expenses and monitor staff leave across your firm.

Sign up now to get free and unlimited access to Activ8 for the first four months. Your first 20 users are free ongoing.
SUBMIT AND APPROVE EXPENSE CLAIMS
Approve any expense claims submitted to you by anyone in your team.

If you or a team member has purchased anything for your company, submit an expense claim by clicking through to the Expenses section under the HR tab in the left-hand column in Activ8.

Fields to fill in for any claim include expense type, date of purchase, customer, description, and expense amount. You'd also need to add proof of purchase and select the person who must authorise the claim.

As a line manager, you can then either approve or decline the claim through the Expense Approval tab.
SUBMIT AND APPROVE LEAVE REQUESTS
Accept leave requests submitted to you by anyone in your team.

When applying for any leave, you must fill out various fields such as leave type, the to and from dates, and add any notes about the leave. Activ8 automatically calculates the number of workdays and non-workdays and considers your leave balance.

As a line manager, you can then either accept or reject the leave application. You can also use this feature to submit sick or unexpected leave already taken.
MONITOR COMPANY-WIDE LEAVE
Monitor and keep track of who is off work at any given time with a live leave calendar.

Explore the leave calendar, filtering your search by employee, department, region, leave type, and month. There is also a colour-coded legend depicting the various leave types.

Clicking into any leave segment on the calendar of any person enables you to get a snapshot of the leave taken. The additional information includes name, the to and from date for the leave, workdays taken as well as any half days if applicable. It also considers non-work days if the leave falls over a weekend.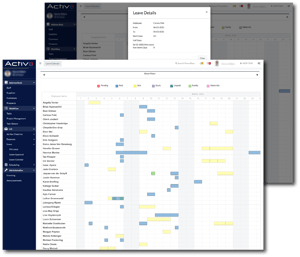 CREDIT OR DEBIT LEAVE ON AN AD-HOC BASIS
Credit or debit leave to anyone in your business.

If you want to award additional leave to a team member on an ad-hoc basis, you can use this feature. In the case of debiting leave, it's for when someone takes leave but doesn't submit a leave application.

Fields to be filled in for either instance include employee name, leave type, debit or credit, and a from and to date. As with regular leave applications, you also need to add a note and attach any necessary files.

Activ8 does the rest, calculating the number of work and non-work days while also considering leave balance.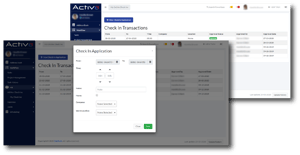 TRACK INDIVIDUAL AND TEAM LEAVE BALANCES
Allow your team members to track and manage their leave balances.

Found in the Leave section under the HR tab, each person in your company can view their leave balance. Information includes past, pending and future leave transactions as well as a summary detailing how much leave they've taken and have left.

Activ8 accumulates leave for each person automatically according to their agreed annual leave.

Also linked to the time management function of Activ8, anyone can see who is on leave and whether it's a full day or half-day leave on the dashboard.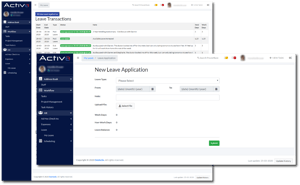 MANAGE WORK-RELATED TRAVEL EXPENSES
Manage and approve any work-related travel expenses.

If your team travels regularly, they can submit a travel expense claim. When filling in a new expense claim, any team member must include the date of travel, the person authorised to approve the expense as well as the approval document.

You can save money by approving claims for travel when it occurs. That's thanks to Activ8's Android and iOS mobile apps, which enables user tracking through phone GPS.

Activ8 also calculates any additional kilometres travelled over and above the standard daily travel of team members and pays out the difference.
BOOK YOUR CUSTOM EXPLORATORY CONSULTATION
Looking for a team management software solution that enables you to maximise the work output of your mobile retail workforce? Software that allows you to create custom questionnaires and report on store compliance?

After booking your free online exploratory consultation, you can expect us to research and evaluate your unique context. We'll create a personalised agenda to match your business' interests, goals and context.

We'll reach out to you before your consultation to share your personalised agenda. You're welcome to request any changes or additional points.

We'll consult with our internal experts to curate and customise conversation points, content, and the presentation so that it's in line with your personalised agenda. Depending on the outcome of our consultation, we'll schedule a separate custom advisory consultation to share our proposed recommendations with you.