Managing the shelf space given to your products is a valuable skill. Of that, there is no doubt, especially if you are a supplier. If you don't manage the shelf space given to you by your retail clients, what's to stop them from reconsidering their decision? Why should they stock your products if you can not show why it's worth it?
The short answer is that it's not. Fortunately, though, there are actions you can take. Here, we're referring not only to how to manage your shelf space better in-store. It's just as critical to set the scene before you begin and do post-analysis to show the value to your retail customers.
About the contributors
Maryka Fourie joined DotActiv in 2021 as a space planner, working to deliver data-driven planograms to L'Oréal. She has a Bachelor of Consumer Science (Honours) from the North-West University.
Siphesihle Ndlozi joined DotActiv at the end of 2019 and has worked on several accounts, including Liquor City, Dis-Chem and is currently a space planner at Adcock Ingram. She completed her Bachelor of Arts in Fashion at LISOF (now known as STADIO).
Thuli Sidaki joined DotActiv in 2018, working as a space planner on the Revlon account, where she delivers data-driven planograms. She has a Bachelor of Commerce in Logistics from the University of Johannesburg and an SAP MM Certification, completed through SAP.
Yolandé Beumer joined DotActiv in May 2019 as a retail space planner for Edible Groceries at Pick n Pay before moving to Dis-Chem. In 2021, she was promoted to account manager to look after various ad-hoc accounts. She has a BSc in Consumer Science with Business Management from the North-West University and recently graduated with her Masters.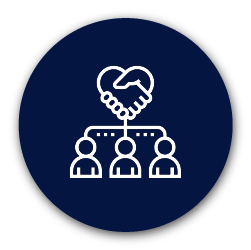 Before: Improving your shelf space management
Before you can consider improving how you manage your shelf space, there are a few aspects for you to get right. Look at it as setting the foundation for your future efforts.
1. Establish a good working relationship with your retail clients
The first thing to consider is your working relationship with your retail client. Look at it now. How healthy is it currently? Are you happy with the state of it? Does it need improvement? Be honest.
A mutual understanding and clear communication are essential if you want to improve and manage the shelf space given to your products. To build a healthy relationship, you must understand their categories and the store principles that the retailer follows.
It's worth noting that not all retailers are the same, so you can expect to follow the same process with your clients. One retail client might merchandise products a certain way while another client of yours will do it differently. Understanding the needs of each will go a long way to helping you build a stronger relationship.
There are also many benefits to working alongside your retail clients to create category management plans. Doing so can help you both to manage the shelf space of products in-store.
2. Know the source/s of your data
Besides having a healthy, mutually-beneficial relationship with your retail clients, you also need to know the source of your data.
By that, we mean you need to understand how and from where you are getting your data. There are plenty of good data sources available to you. A few include a POS system, market and customer data and your integrated database if you implement category management software.
Let's consider POS or point of sales data. With it, you can track all sales transactions and understand how often customers buy products you supply. With this information at hand, you can show your retail client why you deserve more space. It can also show you (and your client) whether you have maximised the space apportioned to your products or not.
3. Understand category management principles
If you want to maximise your sales, investing in a category management solution is a must. It doesn't matter if you purchase software and build plans for your customers or employ a third party to help. The key is that you invest in it.
To extract the most value from category management, you must understand the various principles associated with it. There are a variety of principles, depending on the aspect of category management.
For example, when building planograms, you should always use data. Another is to use the merchandising principles set for the specific store. For assortment planning, we recommend you determine your brand profile.
You can read more about the key principles across the various aspects of category management here.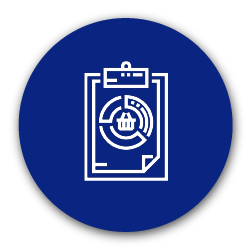 During: Improving your shelf space management
Above, we explained the necessity to invest in a category management solution. When you do, you will have access to all its various aspects.
Using the best practices for the various aspects enables you to improve your shelf space. More importantly, it can help you show your worth to your retail client. It's worth noting that all the below actions rely on using retail data.
1. Create localised assortments using your data
One action you can take is to create product assortments tailored to the shoppers who visit the stores that stock your products. It's straightforward if you're using sales data because it provides you with all the information you need.
Is one product not selling enough for you to justify why you've placed it in your range? Then replace it. Is a top-performer not getting enough space? Then give it more and take space away from another product that isn't generating sales.
It's also worth considering that to experience long-term success, you must consider trends. Shoppers in each region, province or state have different shopping behaviour and buying patterns. A trend might occur in one or two stores, but necessarily in all stores.
By identifying these trends, you can create an assortment that speaks to the specific customers within the area. Doing so can help you prevent over or understocking of products.
For example, if you offer both Premium and Economy products, understanding the LSM groups in a specific region will enable you to provide these customers with products most suited to them.
2. Consider your data to understand shopping behaviour
Many factors influence consumer behaviour. Understanding these factors can enable you as a supplier to create marketing strategies that suit their preferences. By understanding their behaviour, you can also determine which products, and how many of each, must be on the shelf to ensure customer satisfaction.
Let's consider a scenario where you launch a new product because you believe it's a good idea (it definitely could be) or you want to make more money. Without understanding customer behaviour, you will not know if the customers will even buy the new product. It could be a complete failure.
The result is a product on the planogram and shelf that doesn't sell. It costs you and your retail client sales too, not just because it's not selling, but because it's taking up space that it doesn't deserve. A better-performing product should be in its place.
3. Building data-driven planograms using software
We've written about how you can use planograms to increase your bargaining power. You can read about it here. Suffice to say, planograms can help you to help your retail clients to improve their category performance. So long as it's data-driven, of course.
Using actual sales and units data, you get an accurate interpretation of which products and brands sell the best or worst. Data-driven planograms also provide a visual representation of the specifics needed to determine where to place your items on the shelf.
Interested in building data-driven planograms for your retail clients but don't know where to start? Let DotActiv help
Let's say you decide to launch a new product. But this time you've done it considering your data collected from consumer behaviour, market data and sales data. Using the collected data, you can build a planogram that includes the products your customers want to buy. It will indicate how much space you should give to your top-performers and how much you should allocate to your other products.
Imagine, for example, your customers start enjoying a new Bacon and Banana pizza. The demand in this variation increases substantially over the next six months. However, because you didn't do any data analysis, it remains on the bottom shelf with a limited number of facings. You thus miss a golden opportunity to increase your sales. You would be better offer increasing the facings and moving the product up to a shelf, so it's easy to see and reach.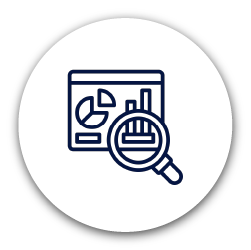 After: Improving your shelf space management
Creating assortments, analysing shopping behaviour and building planograms are all good practices. We'd recommend it and specifically if you use data. But your task is not complete. You have yet to show your worth to your retail client. That's where this final part comes in.
1. Implement the planograms
It's all well and good building a visually appealing, data-driven planogram that maximises your sales. However, that can mean very little if you fail to implement it.
Not doing so will lead to a couple of problems, which leads to additional issues. Firstly, you won't understand which products are your best or worst sellers. How are you meant to continue supplying your retail client with the products their customers want if you don't know what they are? How are you meant to show your worth if you can't argue for why you deserve more space on the shelf if you have no data to show?
The result is always the same: a loss in sales for you and your retail client.
When it comes to planogram implementation, you can offer to do it for your retail client. Not only does this alleviate their stress if they are new to category management, but it can also help you strengthen any relationship you have with them.
2. Post-implementation analysis with data
With the planogram implementation exercise complete, it's time to let your customers shop the category. Then, given a decent amount of time (we'd recommended between six and 12 months), you can analyse how the category fared.
Was there an increase in sales for a product that had more space? Did a product with little space do better than expected? Did a once top-performing product drop in sales?
By completing a post-implementation analysis using data, you can quickly and easily understand what's going on in the category. You can then either argue for more space for your products or suggest new tactics to improve the category.
Either way, if you can show your value, you'll be in a better position to increase your sales. That only comes from managing your shelf space appropriately and responsibly.
3. Planogram review and tweak
The final step to take is to review your planogram and make any changes.
Many factors can influence the performance of your planogram once implemented. One example is seasonality.
In reviewing your planogram, you can determine whether or not you met your objectives. If not, you can know what to work on in the future. If yes, you can attempt to build on it.
You might also need to make changes because you want to introduce a new product. You would thus need to change product facings and apportion the right amount of shelf space. Your retail client might request changes to the merchandising principles they use based on a new customer trend.
Conclusion
In managing your shelf space effectively, you can foster a reputation as the supplier who can provide an enjoyable shopping experience to shoppers, which can increase the sales and profitability of your retail clients. More importantly, your sales will increase too.
Are you interested in building data-driven planograms for your retail clients but don't know where to start? Visit our online store here or book a custom exploratory consultation here.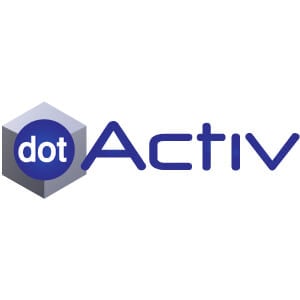 DotActiv Team
The DotActiv team comprises category management experts lending their retail experience and knowledge to create well-researched and in-depth articles.