Are you looking to increase sales in your brick and mortar store? Merchandising can have a positive impact on product sales when done effectively. The way in which items are placed strategically in your store can lead to shoppers being exposed to more of your merchandise, which means increased unit movement, increased basket sizes, impulse purchases and satisfied customers.
That is why investing resources in merchandising is worth it.
In this article we will be looking specifically at how merchandising is used to increase sales and what needs to be done to achieve this.
About the contributors
Isabell van Dyk joined DotActiv in early 2020 as a space planner in Johannesburg. Since joining, she has worked on various accounts, including Pick n Pay. Currently, she works on the L'Oréal account. She has a BConsumer Science Honours degree in Clothing Retail Management.
Megan Evans joined DotActiv in 2019 as a space planner. She has worked on various accounts, including Pick n Pay since joining. Currently, she works on our Dis-Chem account. She has a BA Degree in Fashion Media and Retail.
Nadia Cloete joined DotActiv in 2017 as a space planner, creating data-driven planograms for Makro, a wholesaler chain and subsidiary of Massmart that has international ties to Walmart. She currently works on the Makro General Merchandise account.
Tara Cliff studied B. Consumer Science: Clothing Retail Management at the University of Pretoria and joined DotActiv in 2019. She is currently working as a retail space planner on the Absolute Pets account.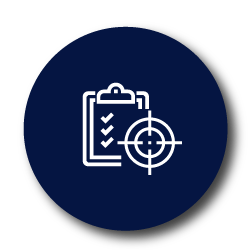 Define your category role
A category role is decided by the retailer and is based on your objective for the category.
Depending on the size of the business, the category buyer, data analyst, assortment planner and space planner can be involved in the process of allocating category roles. The category roles are assigned to determine the purpose of each category and how it contributes to the overall performance of the store.
There are four main consumer-based category roles. You can define them as follows:
The Destination category role aims to place a retailer in a position to be considered as the main category provider and positions the retailer as the store of choice when shopping that product category.


The Routine category role allows the retailer to provide consistent and competitive value for the consumer's everyday needs and places the retailer as one of the preferred category providers that consumers visit for their daily needs.


The Seasonal category role is assigned to products which are only purchased occasionally. This category role is often used by a retailer to differentiate themselves during a certain period of the year.


The Convenience category role completes the retailer's assortment of products that are not usually found on a routine shopping list. The variety available within a category with this role is limited.
You can learn more about the strategic importance of category roles here.
How do you decide on a category role? Various aspects are considered when determining the category role. This includes the market share the retailer achieves from the products in that category in relation to the other product categories that the retailer holds.
The role the retailer plays in that region is also considered when category roles are decided on. Does the retailer focus on delivering exceptional quality, a wide range of options or competitive pricing?
Other aspects worth considering include the nature of the products in the category, the size of the store and the floor space available as well as the product range.
For example, consider the Fresh Juices category in a small grocery store. This store will hold a condensed range when compared to a large grocery retailer.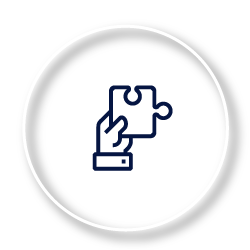 Select a merchandising strategy
Once a category role has been assigned, it is important to select a merchandising strategy or a combination of strategies to support the category role as it defines the approach that will be used for that specific category role.
A combination of strategies can also be used in a single category by applying them to different levels of the hierarchy. Therefore, the consumer decision tree must be considered as it indicates how consumers shop the category and how they decide which items to buy.
For example, does the consumer make a purchase by considering the product brand or the flavour?
There are six major merchandising strategies, as listed below:
Traffic building is used to draw a customer to the store or to place their attention on a specific category or product. For example, advertising a very low price on an everyday item entices a customer to visit a store.
Transaction building is used to generate profit by increasing the average spend in a category this is often achieved through encouraging impulse purchases.
Profit generating is applied to drive sales of items that have a higher profit margin.
Turf defending is used to protect the market share of a category when compared to a competitor.
Excitement generating is a way to create a sense of a need for a product by displaying items as new arrivals, limited editions or certain promotions.
Image enhancing is used to define the retailer's image and the perspective that the consumer has of the retailer in their mind. For example offering high quality or a wide variety.
You can make use of different merchandising tactics to support the strategies that impact sales.
For example, placing items with a high profit margin on the eye level shelf or placing products from premium to economy so that consumers are exposed to premium products first before getting to the economy brands.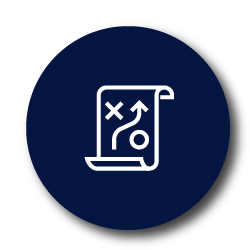 Make use of different merchandising techniques
Merchandising techniques are used to achieve the selected merchandising strategies for the category. Merchandising techniques are communicated through planograms and planogram reports.
The most common merchandising technique used to increase sales is cross merchandising.
This technique is used to create better in store experiences and is achieved when complimentary products are placed in very close proximity to each other with the idea that they will be purchased together.
It is important to understand your shopper when considering which categories to merchandise together.
Let's consider an example of cross merchandising: a shopper visits your store specifically to purchase coffee beans, however you have placed the Biscuits category in the same aisle and therefore they have to walk past the biscuits, resulting in a purchase of a product that was not planned. This essentially increases basket sizes and leads to increased sales. You'll have also created an enjoyable shopping experience since they can find items easily. That means that they're less likely to think about increasing their basket size.
Other common merchandising techniques include colour blocking, vertical merchandising, and horizontal merchandising. It is important to consider the category when deciding which merchandising technique to apply.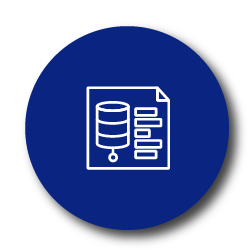 Make use of data to determine optimal product placement
Using merchandising to increase sales involves the strategic placement of products that consumers want in a position where it captures their attention.
To do this, data must be analysed. Data, such as sales and units data, shows you how well a product performs in relation to other products in the category, therefore determining where that product should be placed and how many facings should be allocated to it.
Data analysis provides insight into a category and allows you to understand how the shopper shops the category. Knowing how your customer shops determines if a certain product is worth deranging, thus freeing up more space for the items that do sell still while allowing you to keep the category role in mind.
For accurate data analysis, you can look at the performance of the category, performance of the brands within the category, performance of specific SKUs, days of supply, etc. All these datasets are used to determine what the best flow of the category would be to create optimum profit for the retailer.
For example, slow sellers items should not be granted optimal positioning on the shelves as this should be allocated to products that are more profitable.
Data is also considered on a macro space plan level to determine how much floor space should be allocated to a category and where categories should be placed on the store floor.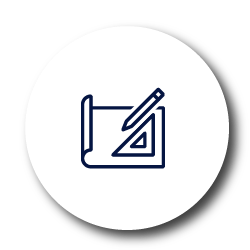 Connect your micro space plan to your floor plan
Floor planning can contribute greatly when you are looking to increase sales. By using an integrated space planning software solution, such as DotActiv Enterprise, you will be able to easily connect your micro and macro space plans to maximise the available selling space of the store.
In doing so, you can use data to allocate floor space to ensure that the correct amount of space is allocated to the product category to match the category performance as well as the category role that you have selected for each.
By connecting your micro and macro space plans, you can create a data-driven store layout that is laid out in a logical manner and is easy to navigate. This ensures that your shoppers can easily find the items that they are looking for in a store, thereby creating a pleasant shopping experience. This is especially important in today's competitive retail market.
A data-driven floor plan will also allow you to know where high traffic areas in a store are located so that you can strategically place categories in a way that will drive product sales.
For example, categories that have a Destination role should be placed strategically around the store floor as these are high traffic areas and will guide shoppers through the store, exposing them to more merchandise, leading to increased basket sizes that include products that they did not intend to purchase when first entering your store.
Conclusion
In a competitive retail market, it is definitely worth investing in merchandising as it will lead to increased sales. An integrated category management solution such as DotACtiv Enterprise will assist you in analysing your data and communicating your merchandising techniques.
To learn more about our software and services, you can book a consultation with a DotActiv Expert here.