WE HAVE WORKED WITH MANY MANUFACTURERS FROM AROUND THE WORLD
We have spent 20+ years catering to the global retail industry. During that time, we have assisted our fair share of manufacturers. We know you want to increase your sales and expose more people to your products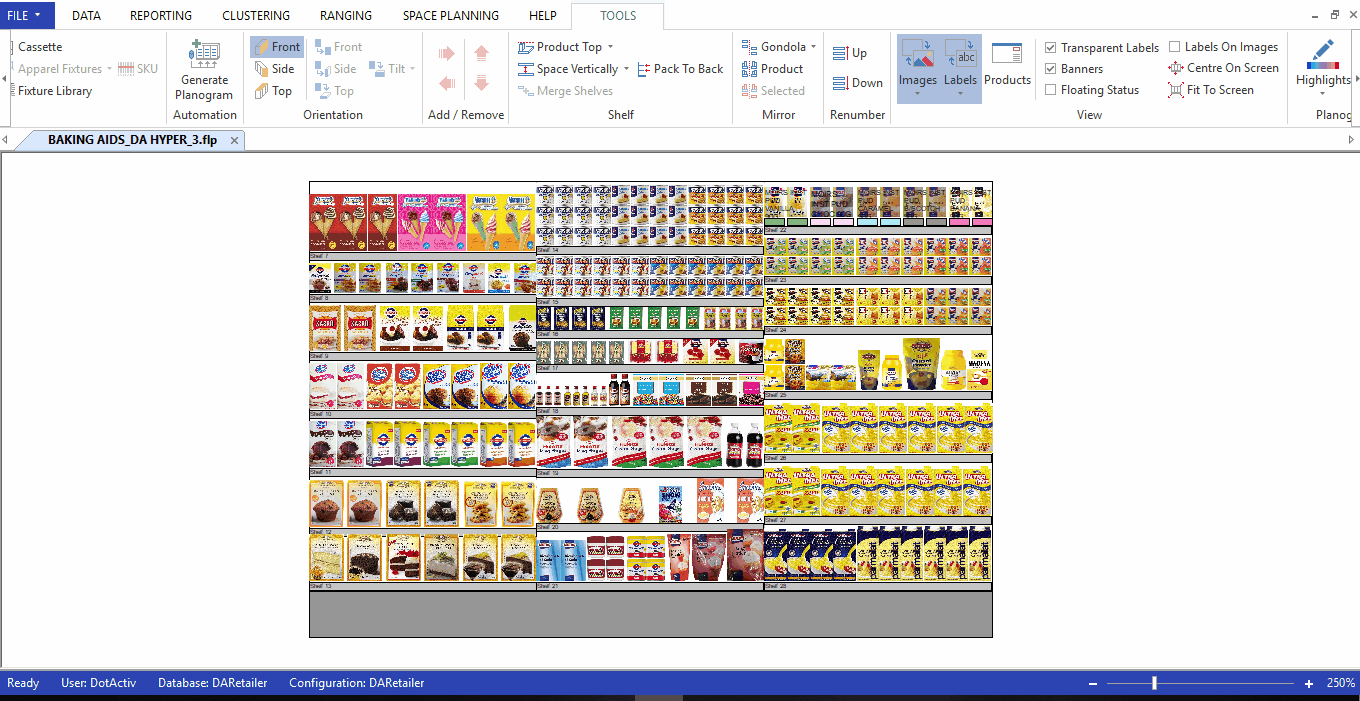 We also understand that for that to happen, you need to provide logical arguments for why your products deserve the shelf space. That includes both the space on the shelf your products currently occupy and the shelf space in the future.

With DotActiv's powerful category management software and services, you can create data-driven space plans and use retail analytics to improve the performance of your categories in-store and gain future influence over the shelf positioning and space allocation for your products in-store.
THESE WHOLESALERS CHOSE DOTACTIV
We work with many manufacturers from around the world, including the selected few below. Interested in joining them? Click on each logo to find out more about them.
BOOK YOUR CUSTOM EXPLORATORY CONSULTATION
Looking for a category management solution that suits YOUR needs? One that will help you improve your business and deliver the results you want?

After booking your free online exploratory consultation, you can expect us to research and evaluate your unique context. We'll create a personalised agenda to match your business' interests, goals and context.

We'll reach out to you before your consultation to share your personalised agenda. You're welcome to request any changes or additional points.

We'll consult with our internal experts to curate and customise conversation points, content, and the presentation so that it's in line with your personalised agenda. Depending on the outcome of our consultation, we'll schedule a separate custom advisory consultation to share our proposed recommendations with you.
PROVE WHY YOUR PRODUCTS DESERVE MORE SHELF SPACE AND IMPROVE YOUR CATEGORY PERFORMANCE WITH A BEST-OF-BREED CATEGORY MANAGEMENT SOFTWARE SOLUTION
We can provide you with powerful category management software that includes all the features needed to improve category performance, ensure product layout consistency, and prove why your products deserve more shelf space in-store.
HOW DOTACTIV ENSURES CUSTOMER SUCCESS
We provide all of our software users with a range of extra services and resources, all aimed at helping our customers see continued success.
WHY SHOULD YOU CHOSE A DOTACTIV SOLUTION?
Choosing and implementing a DotActiv category management solution in your business can help establish you as the preferred retailer or a trusted supplier. It also makes sense because of what you can gain from it.
Control rising inventory levels

Improve category profitability

Maximise your selling space

Create visually appealing displays
Identify opportunity gaps

Increase foot traffic

Increase basket sizes

Ensure product layout consistency
Improve your buying consistency

Reduce out of stocks

Make smarter business decisions

Reduce excessive inventory holding
ACHIEVE CATEGORY MANAGEMENT SUCCESS WITH OUR SERVICES
No matter your category management goals or objectives, we can help you achieve them with our strategic, tactical and transactional category management services.

Get access to deep expertise and tested methodologies when you buy DotActiv's category management services.